The wait is over, Berserk fans!
The editing department of Japanese magazine Young Animal recently announced that the Berserk manga will resume its story with the help of author and illustrator Kentaro Miura's closest colleagues.
After the passing of Miura in May 2021, fans were wondering if the Berserk manga would continue without him. Young Animal closed out the year with the posthumous release of chapter 364 and volume 41, which featured Miura's last illustrations for the series.
Kentaro Miura's friend, Kouji Mori, will help finish the Berserk manga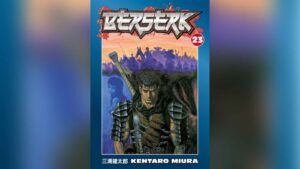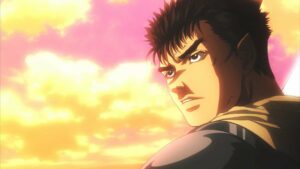 Young Animal gave substantial details about the future of Berserk in a Twitter post. The magazine confirmed that it will publish the six final chapters for the Fantasia arc before starting a brand new arc.
To keep Miura's original vision for the following chapters and arc, the magazine will be working alongside Miura's manga studio, Studio Gaga, and his longtime friend and manga artist Kouji Mori. From now on, the series credits will be: "Original work by Miura, manga by Studio Gaga, supervised by Mori".
---
---
While Miura did not leave behind any rough drafts for Berserk, Young Animal mentioned that the author discussed much of the story with Mori, and often had memos for ideas and designs for characters.
"We were reluctant to end his story without sharing these with his fans. Our hope is for everyone to read the last episode that we have put together, until the very last frame," said Young Animal.
Along with the magazine's statement, Mori elaborated on his friendship with Miura and his experience with Berserk. The supervisor was actually with the author 30 years ago when he first illustrated the Eclipse, an important event in the manga.
Spending an entire week together at Miura's workplace, Mori watched him complete the entire storyline of the Berserk manga. "I think people with good intuition would realize by now that I know the story for Berserk up to the very end," said Mori.
Though his recollection of Miura's ideas might not be perfect, Mori promised fans that he will tell the story that the original author had told him throughout the years.
Chapter 365 of the Berserk manga will be published in this year's 13th issue of Young Animal on June 24.
Follow ONE Esports on Facebook and Twitter for more anime news and stories.
READ MORE: Hunter x Hunter manga creator teases new chapters, gains 1 million followers in 24 hours