Anime fans, it's time to get on the fastest Vaccinated Travel Lane (VTL) to Singapore because the Attack on Titan exhibition is now open!
First held in Japan in 2014, this is its first restage since the manga's completion in April 2021.
Created and drawn by mangaka Hajime Isayama, the popular title rose to global fame after MAPPA released its anime adaptation, the same studio that produced other hit titles like Yuri!!! On Ice, Kakegurui, and Jujutsu Kaisen.
Now showing at the ArtScience Museum at Marina Bay Sands from February 19 to July 3, Attack on Titan fans can look forward to viewing more than 150 of Isayama's original works, an anime feature, fantastic photo opportunities, and larger-than-life recreations.
---
---
Is the Attack on Titan exhibition at the ArtScience Museum in Singapore worth a visit?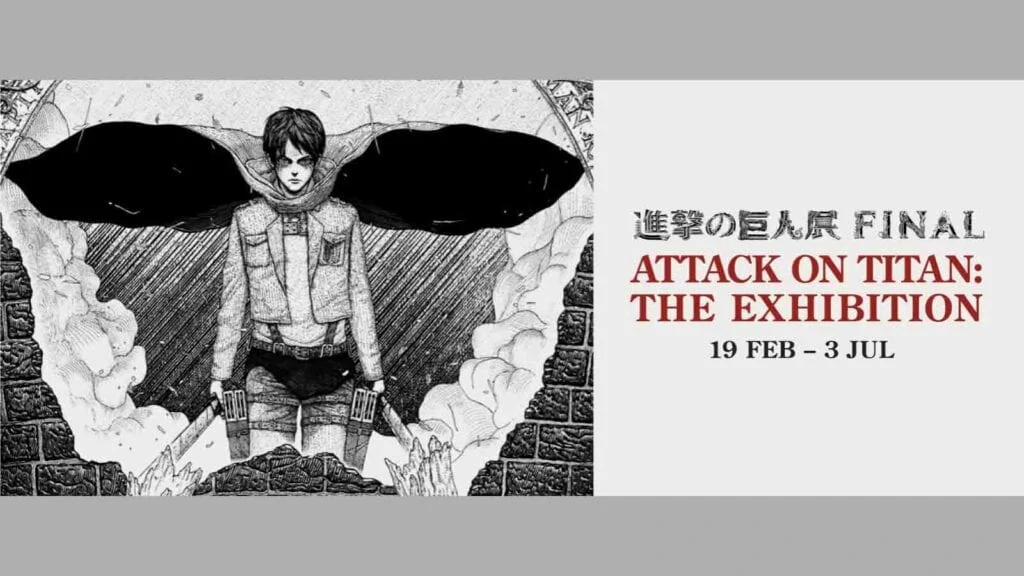 Whether you're an Attack on Titan manga reader, anime fan, or both, this exhibition is for you.
I've personally only watched the anime, and I was still able to appreciate many scenes from the manga, some of which you'll recognize were adapted faithfully in the anime, while others depicted a little extra. For example, the titan that killed Eren Yeager's mother ripped her head off in the anime before getting eaten, but in the manga, the titan simply broke her spine then ate her whole.
These manga panels are originals, handwritten by Isayama himself, from the earliest to the latest chapter, so you'll be able to see how he too has evolved as an artist.
Thoughtfully curated, the mature philosophies of Attack on Titan are captured in the exhibition's overall theme through the use of contrasting colors: "Outside the wall, or inside in the wall — you choose".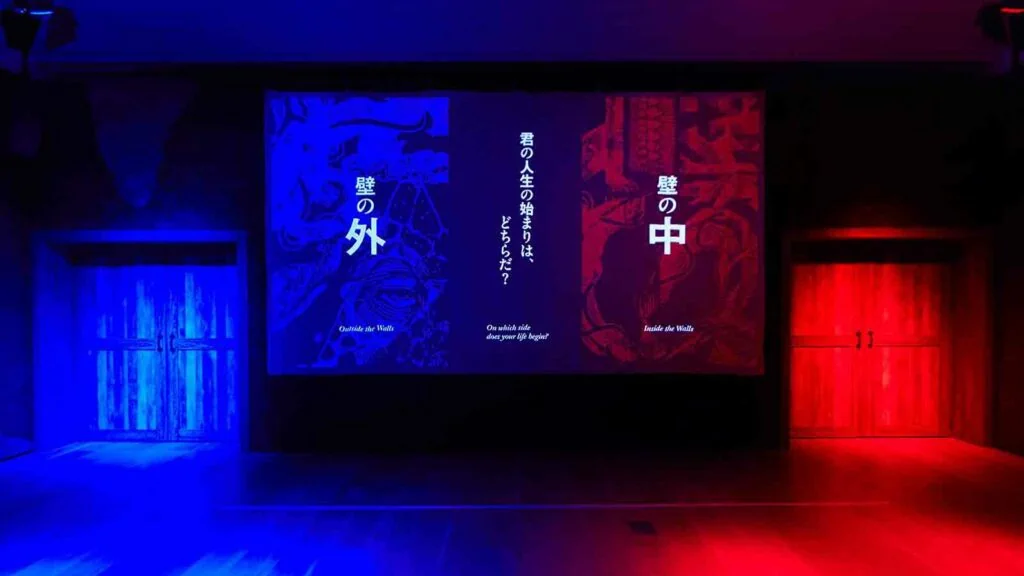 Presenting the perspectives of characters from Marley and Paradis Island, you'll be able to appreciate important moments in the story in these beautifully drawn manga panels. Remember to look at the text descriptions below some of these works, for they include Isayama's thought process as he drew them, revealing his wonderful sense of humor.
There's also four audio visual sections which contain theatrical 3D recreations of the manga, anime, as well as an interview with Isayama which was very insightful.
Of course, along your journey, it'll be hard to miss the life-size recreation of the Colossal Titan whom we all know so well.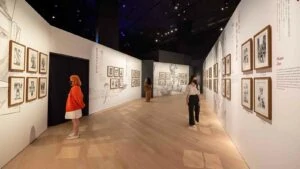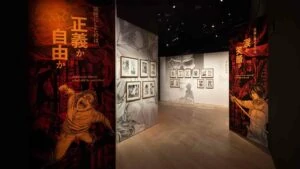 Hardcore weebs definitely won't be disappointed, for there are both original Japanese text and English translations throughout the galleries, where key Japanese dialogues take centerstage.
If you're concerned about spoilers, just remember the very last section in the exhibition is dedicated to the final chapter of the manga, which is more advanced than the anime, so don't look too closely!
In my case, I asked my friend to take photos so that I can appreciate them in the future. You may also want to avoid looking too hard at Levi's section even though it's very hard to take your eyes off him.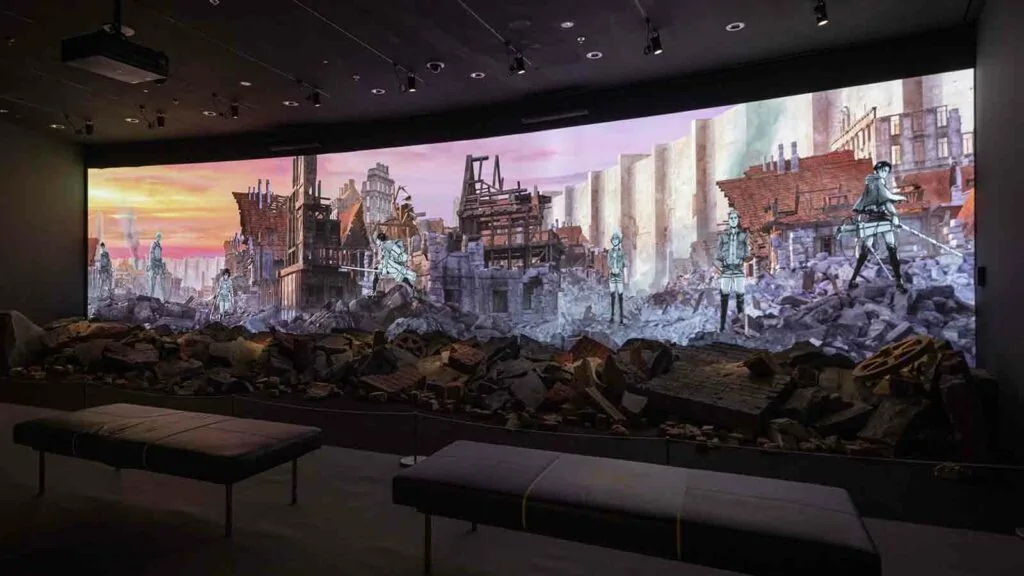 Lastly, die-hard fans, remember to check out the official Attack on Titan exhibition companion (printed entirely in Japanese) in the gift shop, shipped from Japan.
Buy tickets for the Attack on Titan exhibition at the ArtScience Museum here.
READ MORE: Eren's seiyuu Yuki Kaji lost his voice in this crucial Attack on Titan episode