Vietnam representatives Team Flash are the champions of the WCS Finals 2022 after an exciting 4-0 sweep over Flash Wolves in the grand final.
They faced off against the Taiwanese team in a best-of-seven series, proving that their mastery of champions, gameplay, strategy, and objective control is the best in Southeast Asia.
---
---
Team Flash wins the 2022 WCS Finals to qualify for the world championship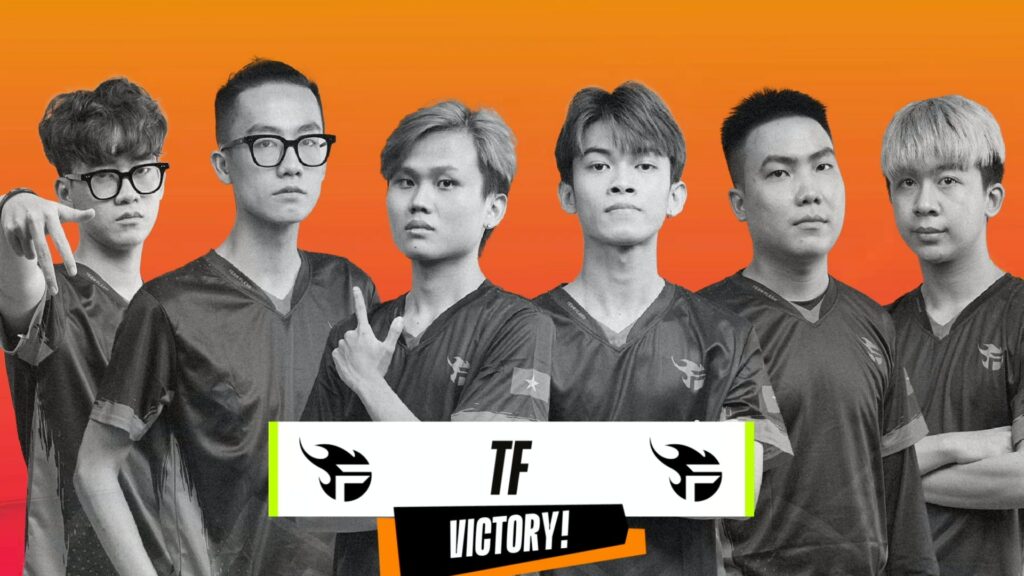 TF were absolutely dominant throughout the series. In game one, they drafted three bruisers with a strong frontline to protect Ziggs, comprising Garen, Sett, and Olaf. Maintaining a gold lead, they finished with 17 kills to eight.
They continued this strategy in game two, running jungle Olaf again alongside Darius and and Gragas. While it was a closer game, the Vietnamese representatives came out on top after they won a fight around Baron.
In game three, they got their hands on jungle Olaf once more, and took more risks with Riven and Lux in the mid lane. They amassed an 8,000 gold lead, and closed it out in 17 minutes.
In the last and final game, they completely switched up their draft. Running Galio support and Karma mid, they supported Ashe alongside Sett and Kha'xiz jungle. A tight game, it came down to one fight at Dragon at the 13-minute mark, where they took down four Flash Wolves members, and made a beeline for Baron.
Besides proving that they are the best team in Southeast Asia, Team Flash have also qualified for the Icons Global Championship 2022, securing a place in the group stage.
Follow ONE Esports on Facebook for more Wild Rift news, interviews, and more.
READ MORE: Watch RRQ Chazz's game-changing Baron steal at WCS Finals 2022