Lane confusion and sudden role changes will soon be a thing of the past in Wild Rift as Riot is finally introducing Position Preference.
Position Preference will let players have more control over their chosen position in the game. Choose from solo, jungle, mid, duo, or support and set the position you prefer the most to 1 and the position you least like to 5.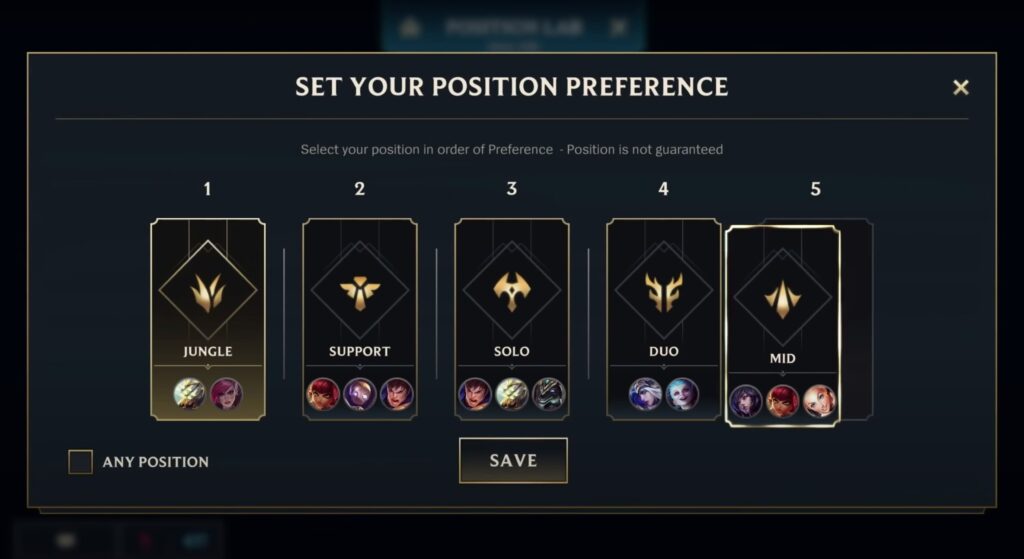 Much like in League of Legends, there's no guarantee that you will get the position you like best, however, the matchmaking system will try to assign you to one of your preferred positions in the lobby.
---
---
You can also tick the "Any position" option if you're just looking to fill in for your team. If you don't want to pick manually, Riot will check your recent history and base it off that instead.
Wild Rift's Position Preference feature will be temporarily available for testing on a separate queue in the Ranked tab. Matches, ratings, and event progress of voluntary testers will not be recorded on this queue.
As soon as the developers have polished Position Preference, Riot Games will be permanently adding the feature to Ranked mode at a later date.
The test will run for a few days under Patch 2.2, which launches on March 30. However, players from the new Americas server won't be able to participate just yet.
READ MORE: Riot wants to put an end to lane swapping in Wild Rift