The Wild Rift Horizon Cup is under way and we've already seen two days of intense action.
With the tournament heating up, North America and China are looking like strong contenders and on day three we'll get to see two regional champions in action with a must-watch series between NA squad, Tribe Gaming, and Chinese team, Da Kun Gaming.
Starting is ready to make NA proud with Tribe Gaming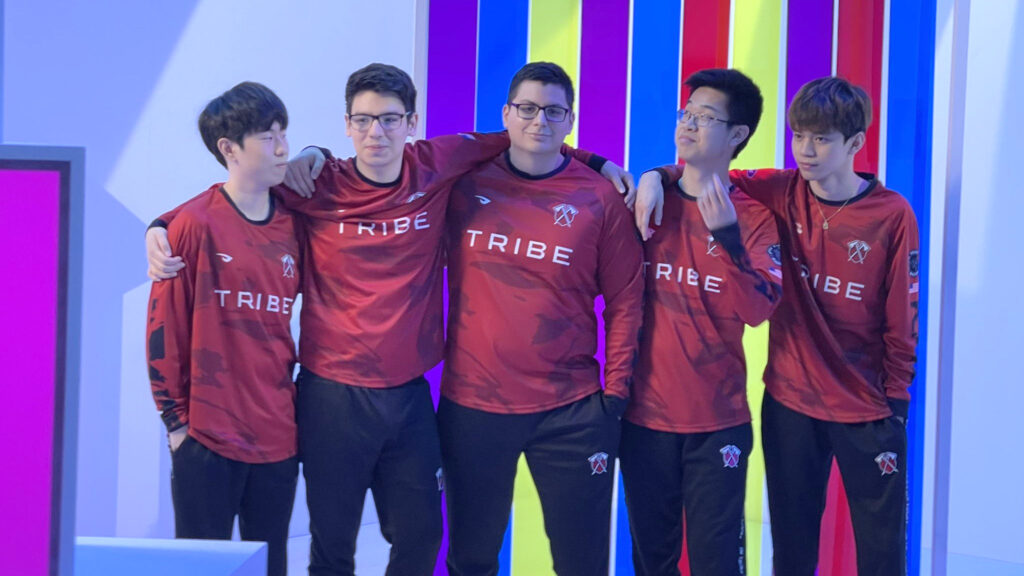 Tribe Gaming enters the Horizon Cup as NA's most experienced squad.
Though this is the first time that the team has gone international for Wild Rift, Tribe previously won the Vainglory World Championship in Singapore back in 2017 with players Ray "ttigers" Han and Daniel "MaxGreen" Choi.
Now back in the region for another run for glory, it looks like mid laner Joshrick Ainsley "Starting" Narag might be the latest boon in the team's mindset and gameplay.
A former Vainglory prodigy, Starting has made a name for himself in Wild Rift as a Ziggs expert, and even led TRB to a dominating 4-1 victory at the Summoner Series Finals.
While North America is known for lackluster international runs in League of Legends, Starting sees their status as underdogs in the group of death as a chance to prove all the haters wrong.
"We are very excited for our opportunity to compete at the highest level," said Starting. "NA has been viewed as an inferior region by most of the world, so we can't wait to prove ourselves on stage."
---
---
Huiba stands tall as Da Kun Gaming's reliable jungler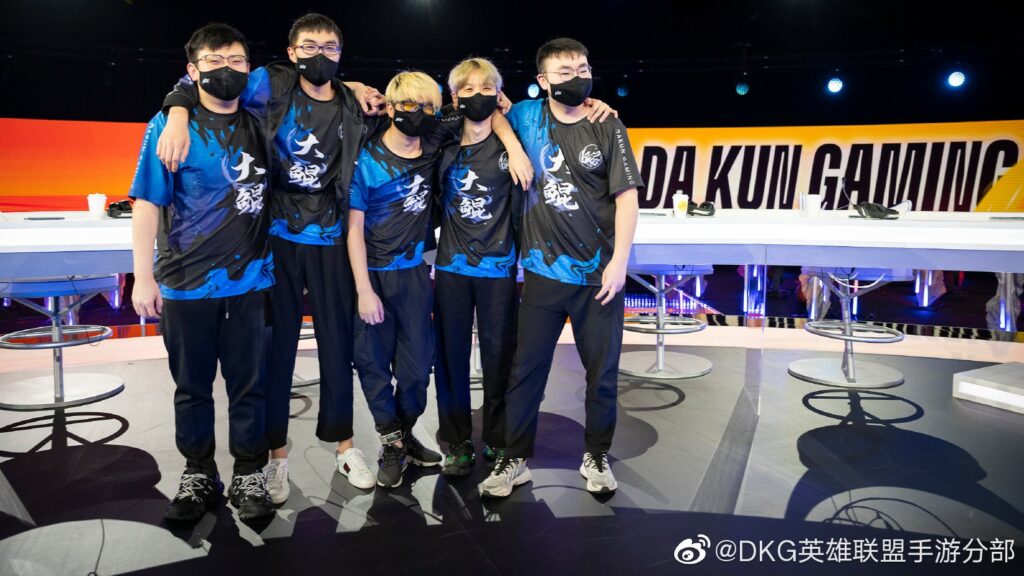 Da Kun Gaming had an early start in finetuning their squad for the global tournament.
The Chinese squad sported a near-perfect run at the Spark Invitational 2021 in August, defeating Team For Champion 4-1 in the final series and becoming the first team to secure a slot at the Horizon Cup.
Though they might be a new org in the MOBA scene, DKG was ready to defy expectations right off the bat. On day one of the Horizon Cup, the Chinese team grabbed a convincing 2-0 sweep against SEA champs SBTC Esports.
Looking at just their first series of the tournament, jungler Fangjun "Huiba" Li came through as the team's superstar. As a decisive player who excels in agile characters like Jax and Graves, Huiba always found the right moment to attack and defend in game-winning fights.
Off the Rift, Huiba is the extrovert of DKG, always ready to cheer his teammates up during hard times.
Being a positive influence in many ways, Huiba could be DKG's spearhead to an impressive run at the international event.
Will Starting lead Tribe Gaming to another glorious win? Or will Da Kun Gaming hand out another sweep with the help of Huiba?
Who do you think will win this matchup? If you can predict the winner, you could win a Wild Rift Champion straight out of the brand new League of Legends Arcane series on Netflix.
Look out for posts on Riot's official Wild Rift Facebook page, as well as the official ONE Esports Facebook, Twitter, and Instagram pages and leave a comment predicting the winner, as well as why you think they will win. Winners will be chosen from the best correct answers.
Catch Tribe Gaming vs. Da Kun Gaming at the Wild Rift Horizon Cup on Wild Rift Esports' Twitch channel.
READ MORE: Wild Rift Horizon Cup 2021: Schedule, format, teams, where to watch