Valorant patch 6.01 may be a relatively small update, but it brings some much-needed changes and bug fixes to new map Lotus.
Lotus is finally being added to the unrated and competitive queues, and these small refinements should go a long way toward making the overall experience better. The map joins Split in the queue, while Breeze and Bind are being removed.
The biggest change comes in the form of a volume reduction to the map's two revolving doors. The doors are a brand new mechanic and can be opened from either side. Unfortunately, they were also very, very loud, alerting practically the entire lobby when they were used.
---
---
Lotus' revolving doors are now quieter in Valorant patch 6.01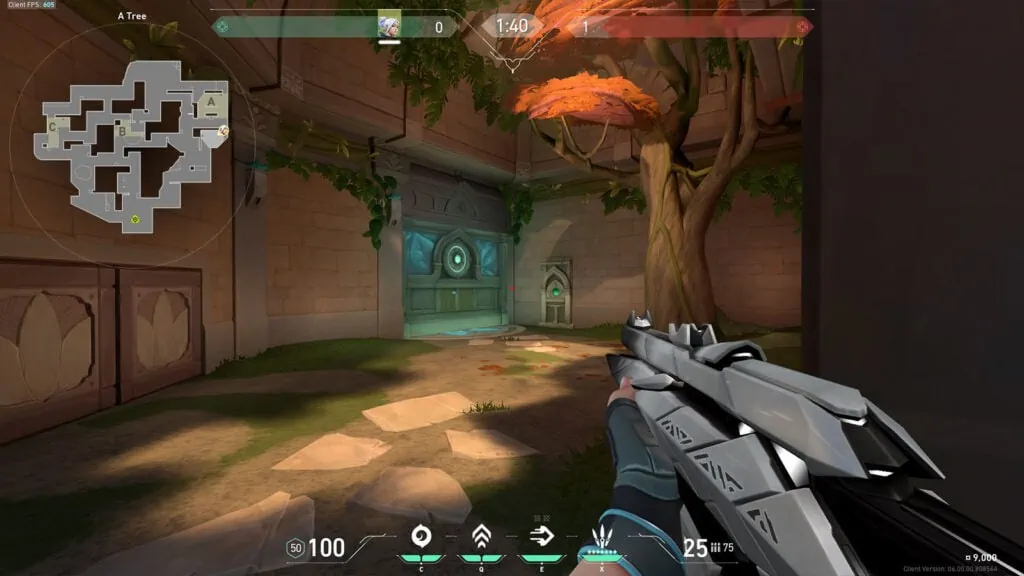 The lower volume should ensure that the doors no longer overwhelm all other audio cues in the vicinity, such as enemy footsteps or utility.
These doors are located at both A Main and C Main, providing a shortcut or alternative routes to navigate the map. When activated, a stone slab rotates slowly around, then closes after a few seconds. Players on either side have a brief window to pass through, or simply create a diversion.
Patch 6.01 also fixes a modest list of bugs, including:
Boost exploit in the back of B site has been removed.
You can no longer get yourself stuck in the rotating doors.
Breach can now use abilities on both rotating doors.
The destructible door located at A Link now has working vision cones.
The Spike can no longer get lost in the back of A site.
Fixed a broken Spike plant spot on A site.
You can read the full patch notes here.
READ MORE: No mistakes allowed: Valorant pros question VCT Lock In São Paulo format