The Valorant Episode 6 Act 2 battle pass is just right around the corner.
It seems Riot Games let their design team run wild with the new collection. According to Laura Baltzer, Producer on Valorant, they leaned further into self-expression compared to previous battle passes.
Instead of focusing on a single theme, Riot Games took inspiration from what their fans are most passionate about. Interests in art, games, music, food, and clothes played a significant role, and some of the designs definitely caught our attention.
Some of the items were influenced by the new agent Gekko, a youngster recruited into the Valorant program. The battle pass also features new illustration and artwork styles.
---
---
Top 5 collectibles from the Valorant Episode 6 Act 2 Battle Pass
5. Extra Crispy gun buddy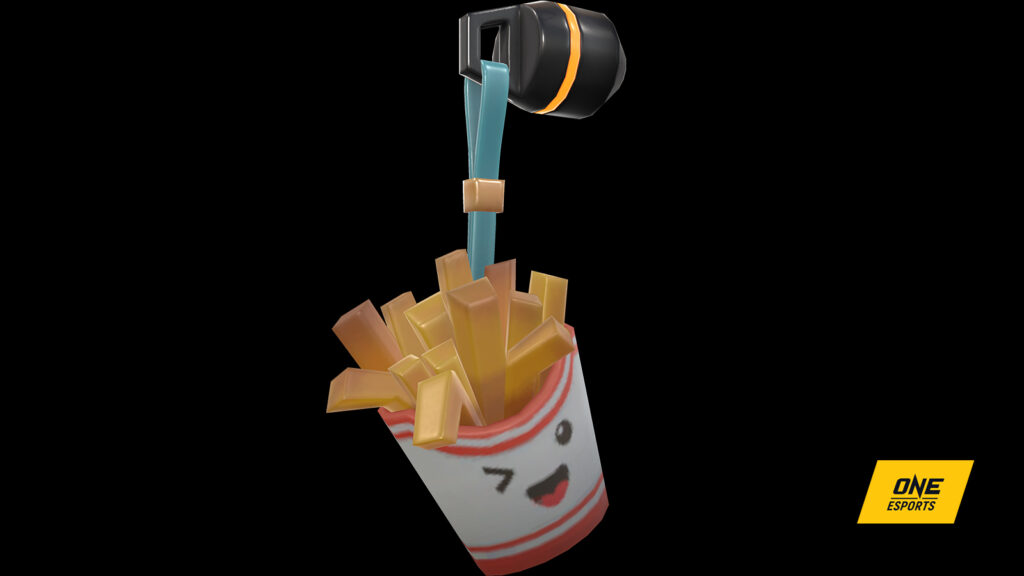 Everyone loves French fries! Which means you'll probably appreciate this Extra Crispy gun buddy, which could very well inspire you to order in a midnight snack from your nearest fast-food chain during one of your long gaming sessions.
The best part is that it has a double meaning — because extra crispy also refers to your sharp in-game aim.
---
4. Tilde weapon skins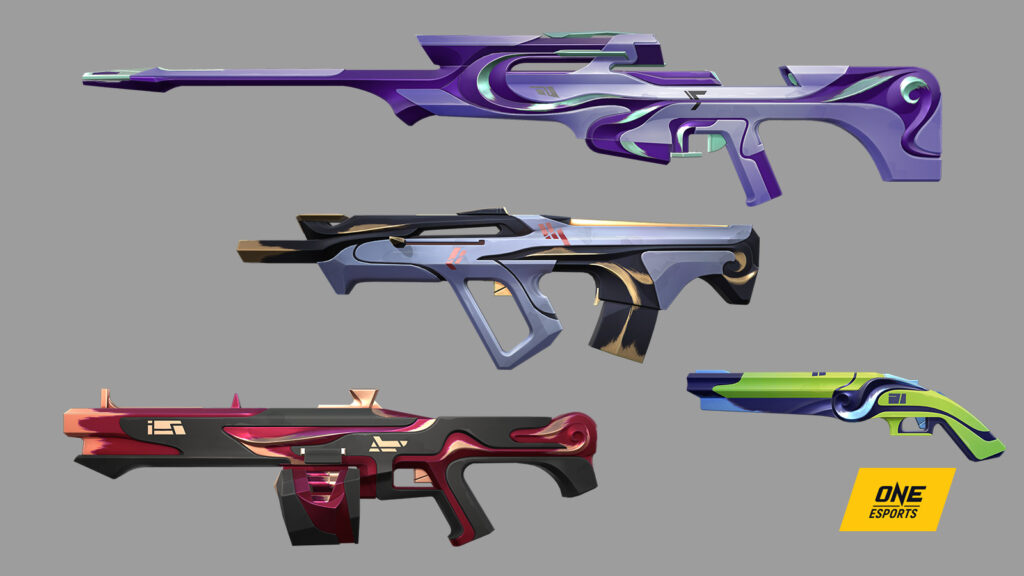 If you're a fan of streetwear and urban designs, then the Tilde weapon skins will fit in with your Valorant collection. The sleek and colorful designs are available for the Operator, Bulldog, Judge, and Shorty.
Each skin also comes in four color variants that match the new agent's aesthetics. After all, Gekko is a young kid with a keen eye for art and fashion.
---
3. Tilde melee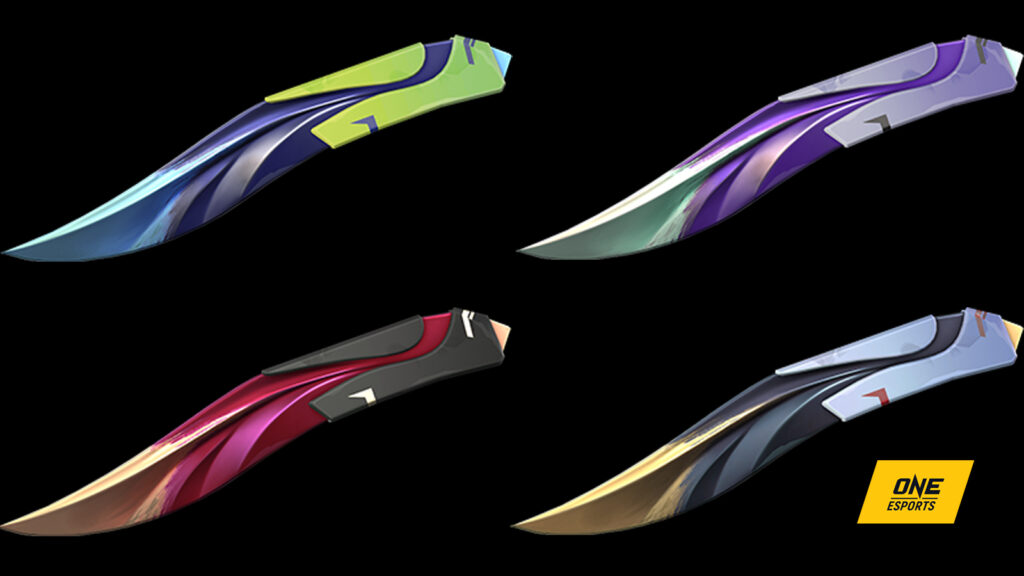 Episode 6 Act 2 Battle Pass' knife has an understated elegance, making it stand out from the previous BP melee skins. The knife's variants have a distinct colorway that looks even better than the original.
The knife's overall aesthetic is influenced by the clean lines and bold colors, with a modern approach that prioritizes functionality and style.
This knife is a statement piece for players who like to showoff their melee collection.
---
2. Boot Camp series and Pixel Moments player cards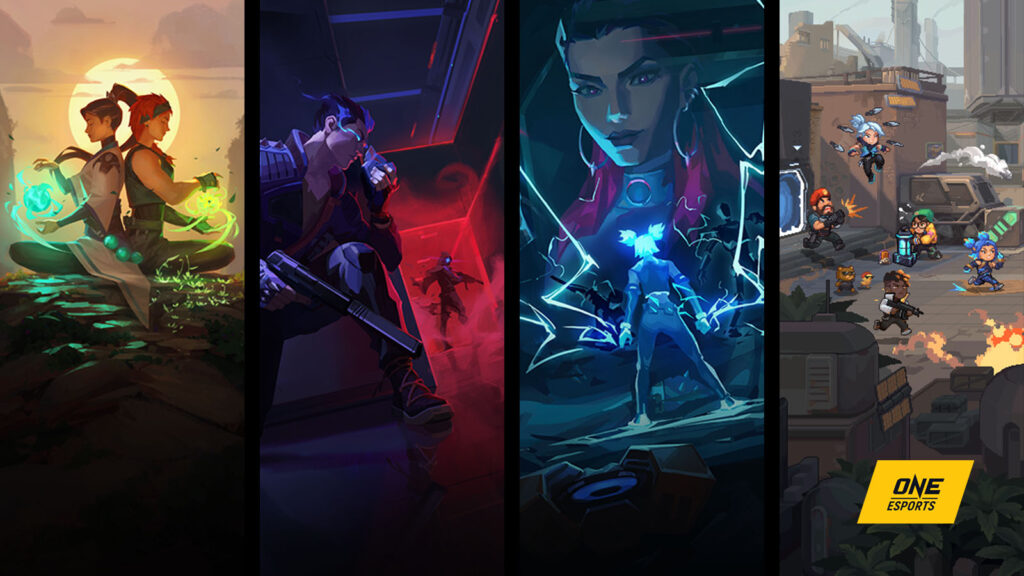 The Boot Camp series are player cards that show clues from Valorant's extensive yet mysterious lore.
Who wouldn't want to watch a cinematic featuring Sage, Omen, and Reyna training new radiant recruits like Skye, Yoru, and Neon? With all these hints, we hope a Valorant anime is in the works.
The new BP also allowed the dev team to "take Valorant characters and morph them into new styles," said Baltzer, leading to gems like Setting Records and Pixel Moments, the latter of which is a fun reference to 90s run-and-gun shooter Metal Slug.
---
1. Omen Cat Dance and Too Early for This sprays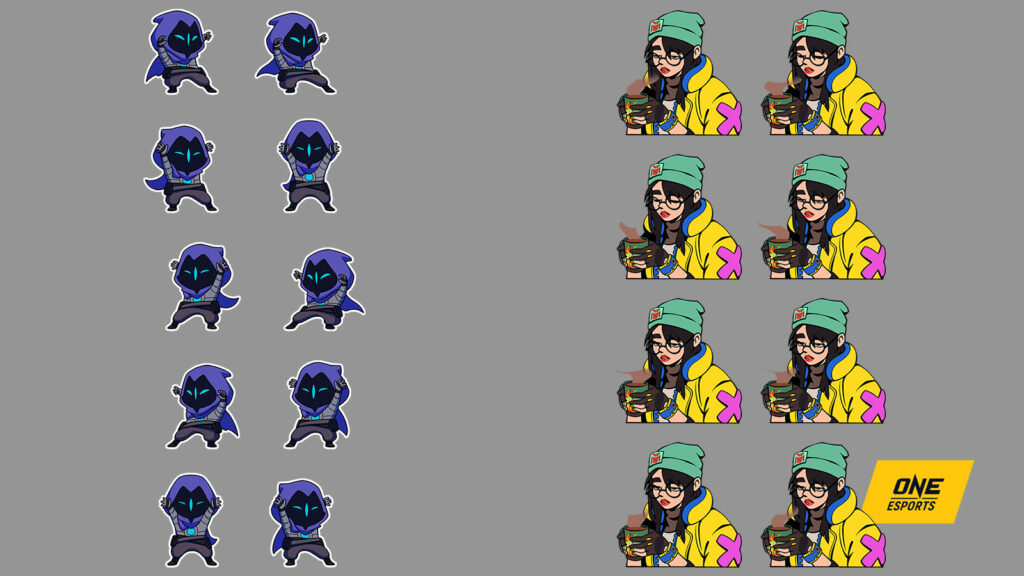 Players will be pleased to know that there are quite a few new sprays to choose from and spam in-game in this battle pass. The two sprays that caught our attention were inspired by popular memes and player experiences.
Omen Cat Dance is Riot Games' adorable take on a cat-themed dance performed by Valorant's most stoic agent, Omen. Meanwhile, the 'Too Early for This' is all too relatable for those who have work or school on Mondays.
The Valorant Episode 6 Act 2 Battle Pass will be available starting March 7. It will coincide with the release of the new agent Gekko and the Oni 2.0 weapon skins.
READ MORE: Valorant Champions 2023 will be held in North America in Gekko's hometown