Riot Games has revealed more of its plans for growing Valorant as an esport in 2021 with the Valorant Champions Tour (VCT).
Set to take place in 2021, "this tour will provide expanded regional and international competitions that will culminate in a global championship, featuring the best teams from around the world," said Riot's Senior Director of Esports, Whalen "Magus" Rozelle.
In an official post, Riot further explained that this expanded competition calendar will provide a framework for aspiring players and teams to reach new heights.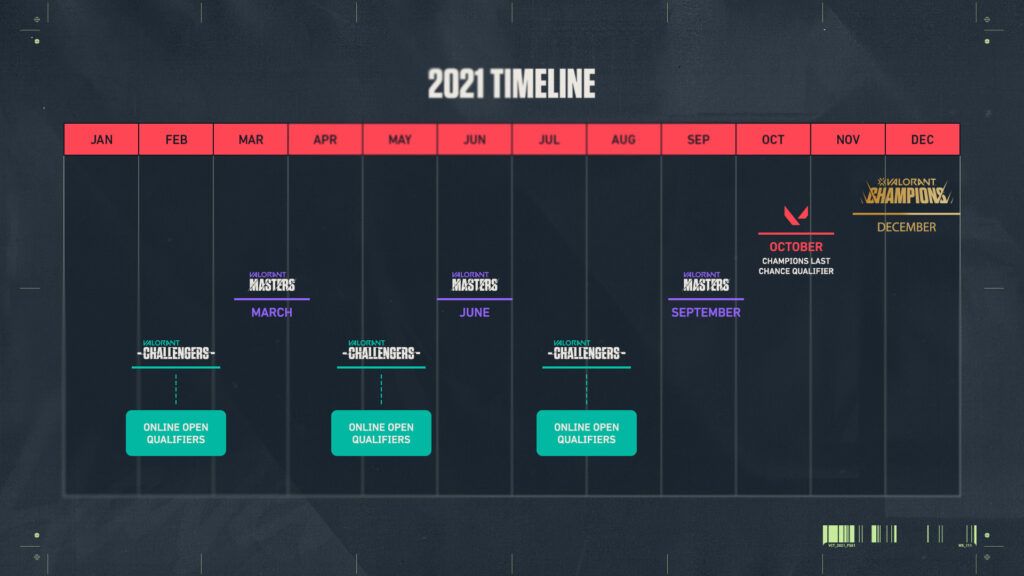 In an overview of the VCT structure, it has been noted that the tour will feature three levels of competition. Challengers, at the base of the structural pyramid, "will focus on regional competition and will be organized both by Riot and top-tier tournament partner operators," the latter of which have already been involved in the Ignition Series and First Strike qualifiers.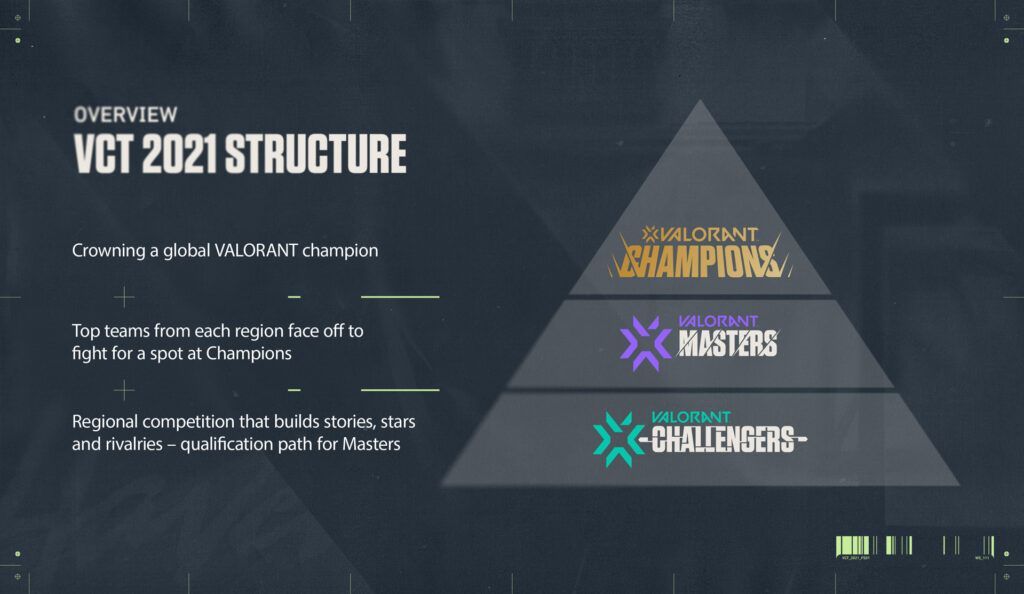 Masters, the next level, is envisioned to take place only three times a year, and will see the top teams from each region face off for a spot at Champions. Which brings us to the highest structural level, also known as "the apex of the season." Champions is a two-week long fight to the top for 16 teams from around the world, which ends with the crowning of a global Valorant champion – the first global Valorant Champion, to be exact.
---
---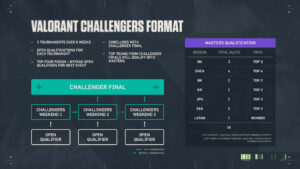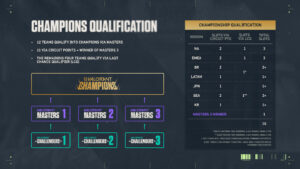 Going into the VCT 2021, Riot has decided to follow its First Strike series regional model for the upcoming Masters events due to the ongoing COVID-19 pandemic. They will be monitoring the situation, which could change, once the health crisis finally subsides.
Riot also cited that their planning process for the VCT was shaped by the community, based on what the fans wanted to see in 2021. The developer-focused their efforts on forming a calendar of events that was easy to follow, along with introducing merit-based qualifiers in which any team would have the opportunity to take their place on stage. "These important ideas helped guide our thinking while we were designing the 2021 VALORANT Champions Tour."
READ MORE: Skadoodle carries T1 into the NA First Strike main event