After a week of teasers and a cinematic trailer, Riot Games has officially announced Lotus, Valorant's ninth map.
The new map is set in the Western Gnats of India – a chain of mountains running parallel to the country's western coast. Smack dab in the middle of the mountain range is Lotus, a lost city brimming with Indian elements that features rock-cut architecture.
According to Brian Yam, Valorant's Lead Artist, the Map Design team wanted players to experience an "Indiana Jones moment," while playing on the fantastical and mystical-themed map.
---
---
Lotus will have three spike sites and three new map mechanics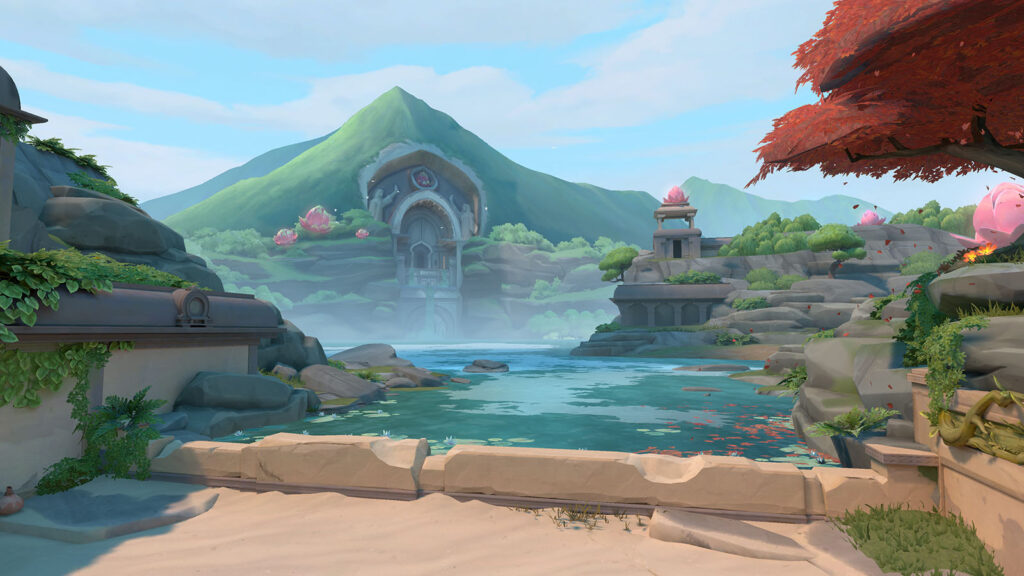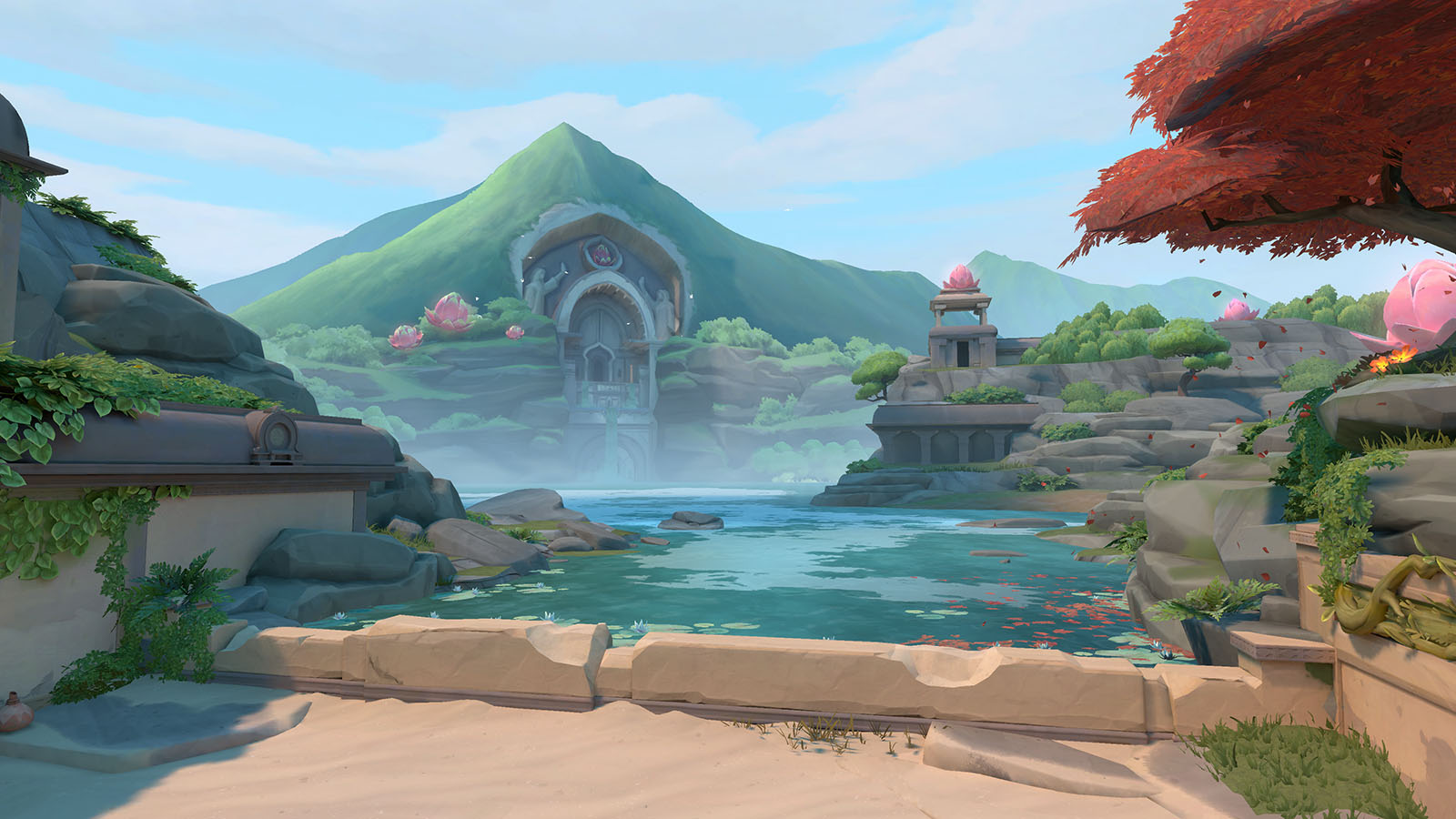 For the first time in a Valorant map, the game developers are introducing rotating doors, a destructible door/wall, and a silent drop – elements that can only be found in the Episode 6 Act I map.
To challenge players further, Lotus will also have three spike sites, a feature that was previously exclusive to Haven.
"We wanted to make another 3-site map and show that this is more of a format we'll keep using than just a single map," said Joe Lansford, Valorant's Map Design Lead. "Additionally, we aimed to make a map with high flexibility and movement for both teams."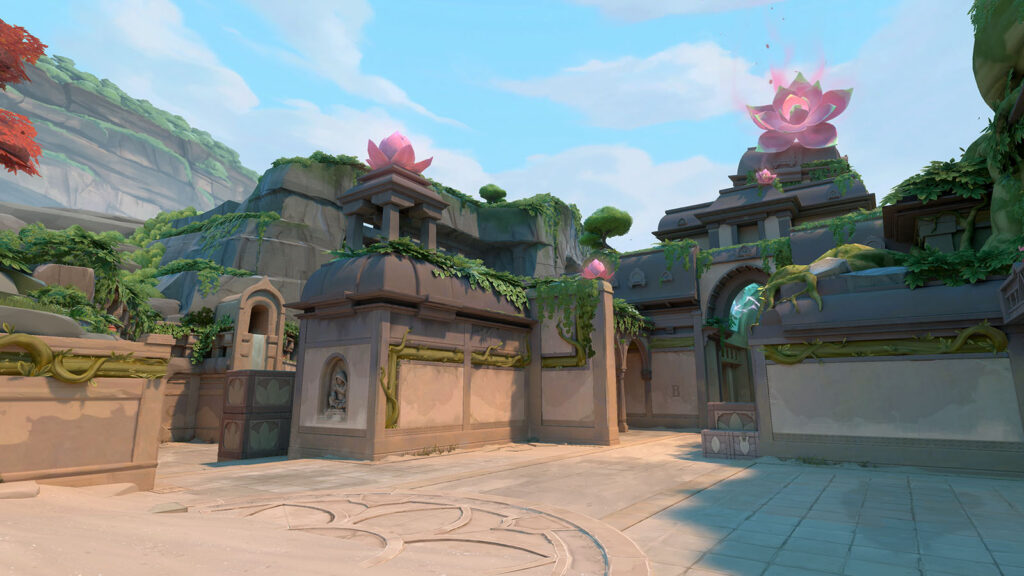 Lotus is designed to be different from previous Valorant maps, with Yam saying, "Our past maps are mostly urban or had modern architecture."
"We wanted to explore the theme of grand adventure, mysteries lost to time, and a lost ancient structure," Yam continued. "Indiana Jones was one of the thematic inspirations we drew from."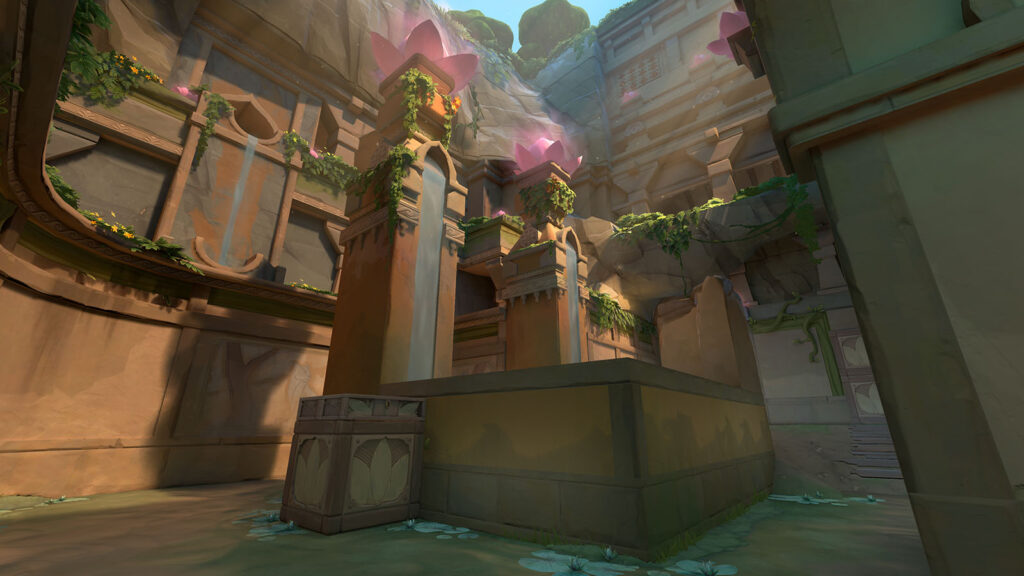 The map even comes with a mystical backstory with the Radianite relics. According to Yam, the giant mutated lotus at the center of the map represents one of the relics.
The creativity and map design for Lotus will make Valorant fans want to explore every nook and cranny of the map, as it also advances the game's lore.
"These relics suggested that the ancient inhabitants used them as a power source for rotating stone doors on the map," said Yam. "In addition, we started playing around with the idea of how the mutated plants could store and provide energy output from Radianite."
---
---
Lotus will be available to play when Valorant patch 6.0 goes live on January 10.
READ MORE: Masters Tokyo will be the second international LAN event of VCT 2023 season