Tekken 7 patch 5.1 has been released today on all platforms. This is a minor Tekken update that is aimed at additional balance changes and bug fixes for the characters.
Previously, Bandai Namco released a major update that modified the majority of the roster, nerfing and buffing a number of fan favorites in the process. This also included the introduction of the wall crush mechanic, which has since been added to all characters.
But since the last major patch, players have been experiencing various issues with the game, including lag, stutter, and instances where the game crashes while loading. The new update is expected to fix these issues and provide a more balanced experience in terms of gameplay.
---
---
Tekken 7 update 5.1 patch notes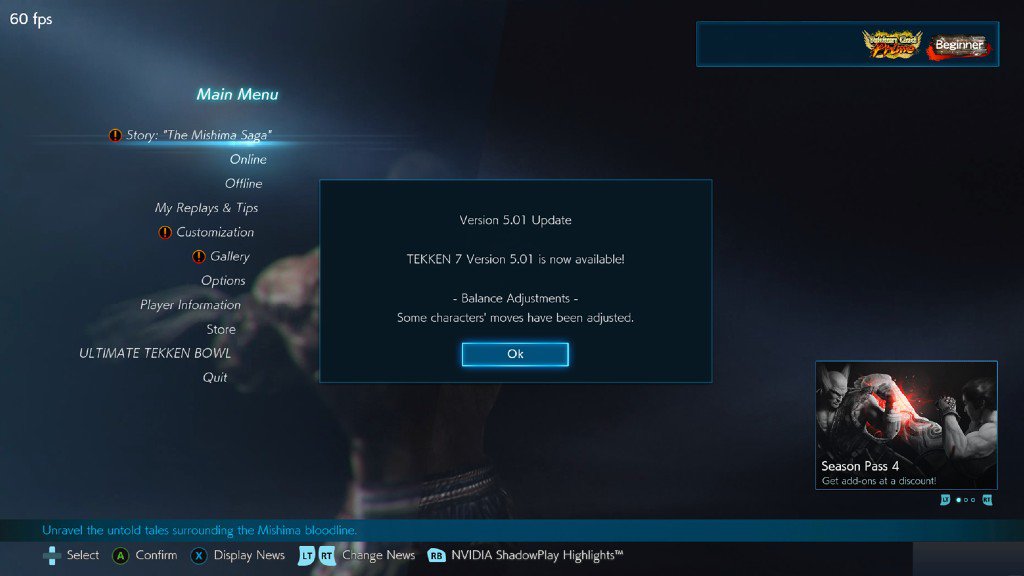 Added balance adjustments for characters.
Addressed game crashing issues.
Fixed stuttering and lag issues.
Added stability and performance improvements.
Added other minor fixes.
Replays saved in previous versions cannot be played after the update is applied. Thank you for your understanding.
The update message states that "some characters' moves have been adjusted." However, Bandai Namco has yet to release the character patch notes at the time of writing.
For more news and updates about esports and gaming, like and follow the ONE Esports Facebook page.
READ MORE: The JeonDDing: Why Rage Art clutch tech is named after him