Do you ever wonder what it's like to be a pro fighting game player?
FGC tournaments are an easy way to get the thrill of competition alongside top players in the world. Since The Philippines' flagship FGC event REV Major finally returned this year, I took the chance to register and prove myself in a 300-player bracket.
Having competed in REV Major 2019, I thought it would be interesting to see how much I've improved since my last offline appearance. Bear in mind that I am an actual Tekken scrub (Eternal Ruler rank) who plays mostly for fun and rarely attends competitive events.
So here's my story of how I managed to finish in the top 97 at REV Major 2022 without practicing.
How I got a 3-2 record at REV Major 2022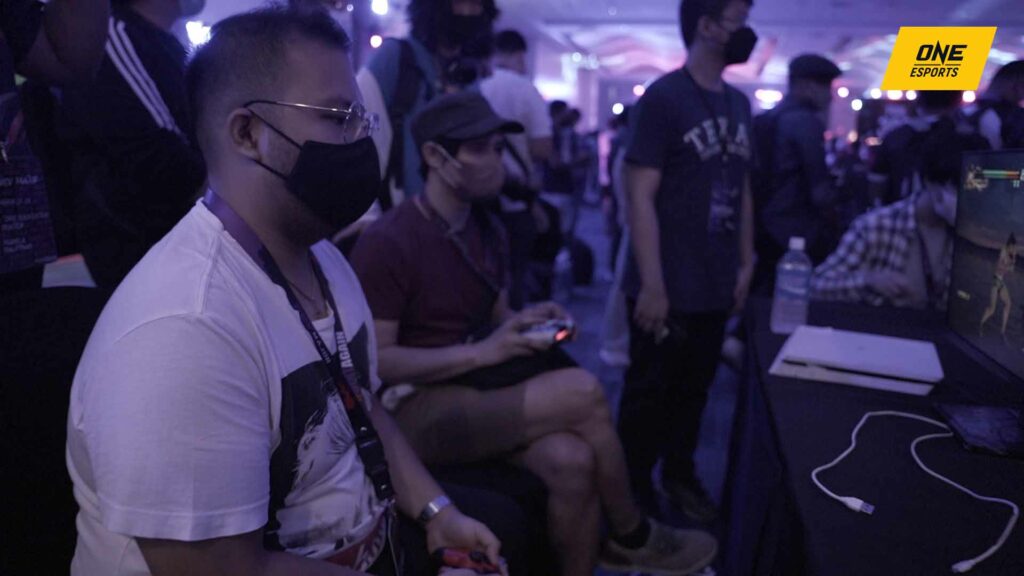 I'll be completely honest about my skills. I'm a Lucky Chloe one-trick who barely knows how to play on the P2 side. Prior to the FGC event, I forgot to practice and ended up just labbing all of Chloe's combos the night before. I tried to sneak a few online matches in, but wasn't able to get a match since everyone was probably resting up for the tournament.
Arriving on day one, the feeling finally hit me when I saw top players Kim "JDCR" Hyun-jin and Hoa "Anakin" Luu lining up for registration. I'm competing in a Tekken Master event, and I'm going to drown in pools.
The mental pressure was piling on because there was a video team documenting my progress throughout the tournament. As much as I hate to quote Eminem, my palms were actually sweaty and my arms were heavy as I made my way to the Tekken pool area.
As the marshal made rounds to fill up the stations, I luckily got two free wins because my initial opponents were no-shows. I felt relieved that I didn't have to play right away, but was also worried that I would face a more experienced player. When I was finally called for my first actual match, my heart sank to see that my matchup was Xiaoyu.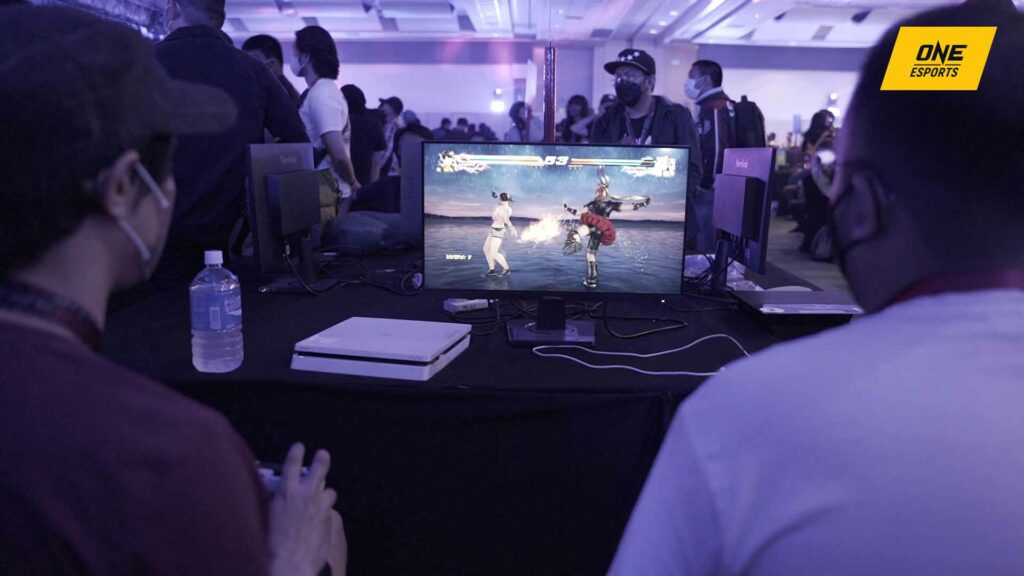 For those who don't know, Xiaoyu's a similar character to Lucky Chloe, meaning that my opponent knew his way around cheese tactics like back-turns and low strings. The worst part is that Chloe's dance moves are quite easy to figure out and I was on P2, so I was in for a real clobbering.
The jitters were in full effect during my first game. My hands felt frozen as I dropped combos and missed specific throw breaks. In just five minutes, my opponent claimed two no-round browns and sent me down to the lower bracket. I was shattered.
I felt especially bad for the video team for not even landing a single proper combo for a nice shot, but they were quite forgiving and kept encouraging me to power through the bracket.
Looking forward, I kept an eye on my next potential opponents and analyzed how they played. The player I got paired with was a Bryan player who had a whole team behind him. He wore a black and yellow jersey and had a fancy prefix next to his bracket name, but it didn't matter at this point. I just wanted to win.
Winning the coin toss was a good sign for things to come. Now positioned in P1, all I had to do was play Lucky Chloe like a mix-up god.
From top rocks to air flairs, my Chloe was working the Bryan player to a pulp. It was clear to me that he didn't know the matchup so I was in complete control. The funniest thing was hearing one member of the video team clapping in the back as I won the first game.
Heading into game two, my opponent pulled out another top-tier pick, Ganryu. However, I knew that Ganryu had a vulnerable stance that I could easily hopkick. Lo and behold, I juggled my way to a dominating 2-0 victory.
I would eventually get eliminated from the tournament against a Zafina player who was just a better player than me. I kept forcing a specific mix-up and he eventually found the perfect punish for it, stealing the series 2-1.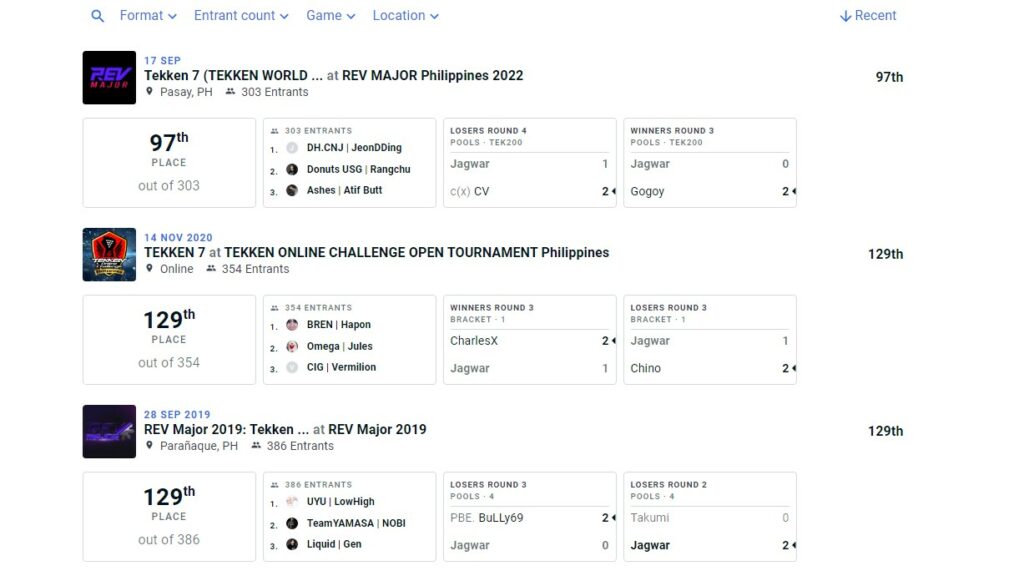 Taking in all the highs and lows of tournament play, It felt good knowing that I could take at least one 2-0 victory home with no practice whatsoever. With a 3-2 record, I finished my REV Major 2022 run in the top 97.
Beating my 2019 record of 127th place, I would say my 2022 run was a solid step in the right direction. I honestly hoped that I prepared a bit more just to see if I could actually cause a few upsets.
---
---
Reflections and my goals for next year's REV Major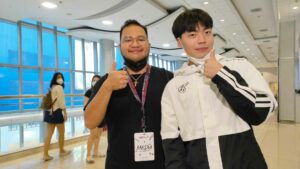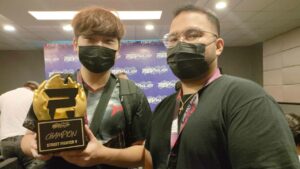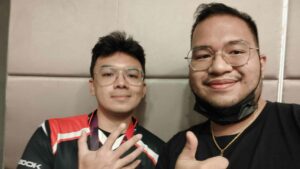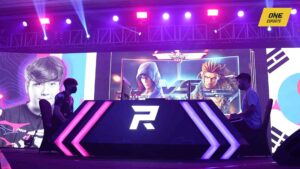 The thrill of the REV Major 2022 competition reignited my passion for playing Tekken. Knowing that there are still people who are just like me that want to win, it just goes to show that anyone can be a Tekken champion.
With such a global community, it's hard not to love the Tekken scene. This year, players from the USA, South Korea, Thailand, and Pakistan flew out to the Philippines not only to compete, but to meet the crowds of local fans who usually cheer them on from the internet.
Aside from the actual competitive play, you also get to feel the essence of the FGC community at such big-time events. You'll spend most of your time meeting new sparring partners at free-to-play booths, buying new FGC merch, and bugging your favorite Tekken pros for a quick selfie.
Now having competed in two REV Majors, I'm starting to think that I have the chance to conquer the pool system with enough practice. Since I made it into the top 97 last weekend, my goal for next year is to break into the top 64 and possibly compete on the main stage.
Watch out for the name, Jagwar.
---
---
Follow ONE Esports on Facebook and Twitter for more Tekken news, guides, and highlights.
READ MORE: Here's what happened when I entered the Tekken Online Challenge Philippines