Tekken legend Kim "JDCR" Hyun-jin has been competing in the second season of Afreeca Tekken League 2021, and recently faced his longtime rival, Bae "Knee" Jae-min, in the lower bracket.
While the two pros have set aside their differences in recent years, their rivalry started back in the days of Tekken 5, which has now grown to be a highly anticipated classic Korean matchup fans and shoutcasters look forward to.
JDCR's Armor King grapples through Knee's Zafina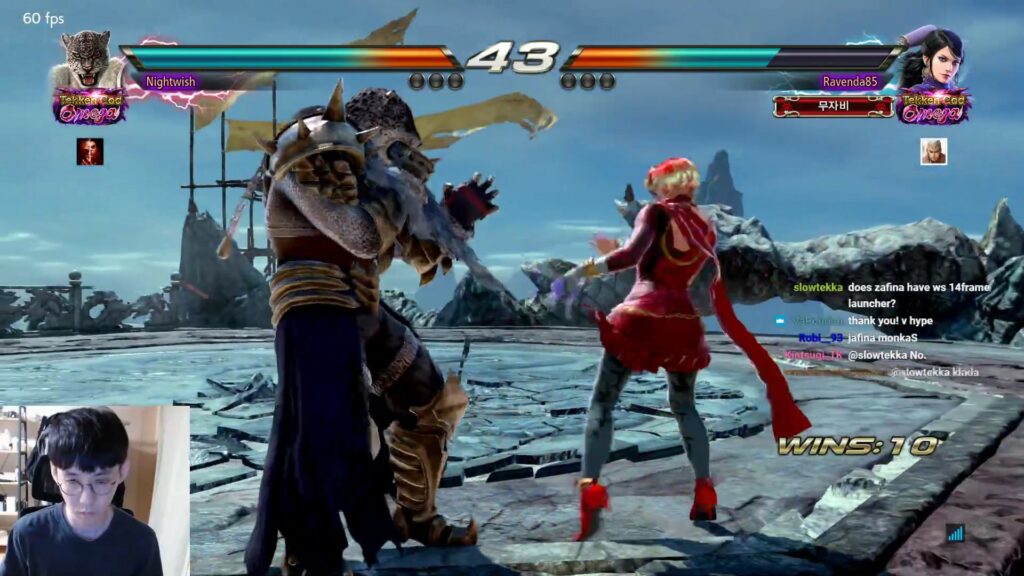 JDCR powered through the fateful reunion with the recently buffed character, Armor King. The pro player was a beast in the first round, landing two Toe Kick Stunners on Knee's Zafina.
Despite taking a low parry and a heavy-hitting combo at the wall, the AK player punished Knee's lows and snuck in a sneaky stomp to win game one.
---
---
The AK player finishes the Afreeca Tekken League match with a Shining Wizard on Devil Jin
With no luck on Zafina, Knee selected a more technical character, Devil Jin. Regardless of the switch, JDCR did not hold back in showcasing Armor King's trademark moves.
The pro player downloaded the Devil Jin specialist with ease, landing the same exact counter-hit combo of Concussion Hook, Taurus Cutter Edge, and standing Shining Wizard two times in a row.
For the final round, the Armor King player stuck to the fundamentals, and poked Knee down for the health advantage.
Once Knee started to play aggressively and lunged in with Demon's Paw, JDCR evaded it with a sidestep, and launched him with a killer Shining Wizard combo.
While this is just another match in the decade-long rivalry, it's always amazing to see JDCR bring out his best in such intense fights.
Watch the rest of his Afreeca Tekken League matches down below:
READ MORE: The Tekken Online Challenge returns with 14 regional stops and a dojo system