Bandai Namco recently released care packages to prominent members of the Tekken community, giving them the ultimate Tekken fighter aesthetic.
The contents were as follows:
Bryan Fury facemask
Mishima Zaibatsu hoodie
Floral box with Lidia Sobieska black belt
Letter from Heihachi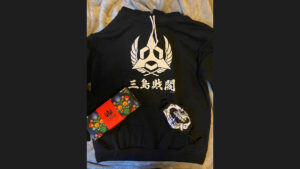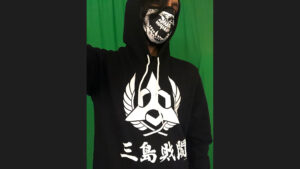 ---
---
The last two items shed some light on the background of Tekken 7's upcoming DLC character, Lidia Sobieska.
From the looks of it, the black belt is for mastery in Karate because it features a red patch that says Polskie Karate which roughly translates to Polish Karate.
The letter from Heihachi Mishima is addressed to "The Right Honorable Lidia Sobieska, Prime Minister of the Republic of Poland."
The letter also mentions Heihachi's mischievous doings in the country of Poland, refusing to withdraw his Tekken Force troops despite being requested by Lidia. With Mishima Zaibatsu looking to expand their territories, Heihachi gave Lidia the option to join his side or face his wrath.
"If you are of mind to cooperate with my ambitions, you will have the strong support of the Mishima Zaibatsu for your country and for all endeavors, related to politics, economics, and military affairs."
"If you refuse this offer, I am sure you understand the perilous situation in which it would place your country…"
By the end of the letter, Heihachi urged the Polish prime minister to confront him face-to-face at the King of the Iron Fist Tournament.
"If you have any objections, you could always enter the King of Iron First Tournament and propose them directly to me. I look forward to your carefully considered reply."
READ MORE: 3 things we know for sure about Tekken 7's newest character Lidia Sobieska