A few weeks ago, the official Tekken channel teased the release of Tekken 7's 18th DLC character. Aside from the usual graphics of Tekken trailers and some stunning shots of Poland, the video gave fans just five seconds of the actual character, leaving many intrigued about who the blonde figure could be.
Fortunately, we now know more as Bandai Namco recently sent out a care package to select figureheads in the Tekken community that gave us more facts about the fighter and her role in the Tekken story.
Here are three things we know for sure:
---
1. Lidia is the prime minister of Poland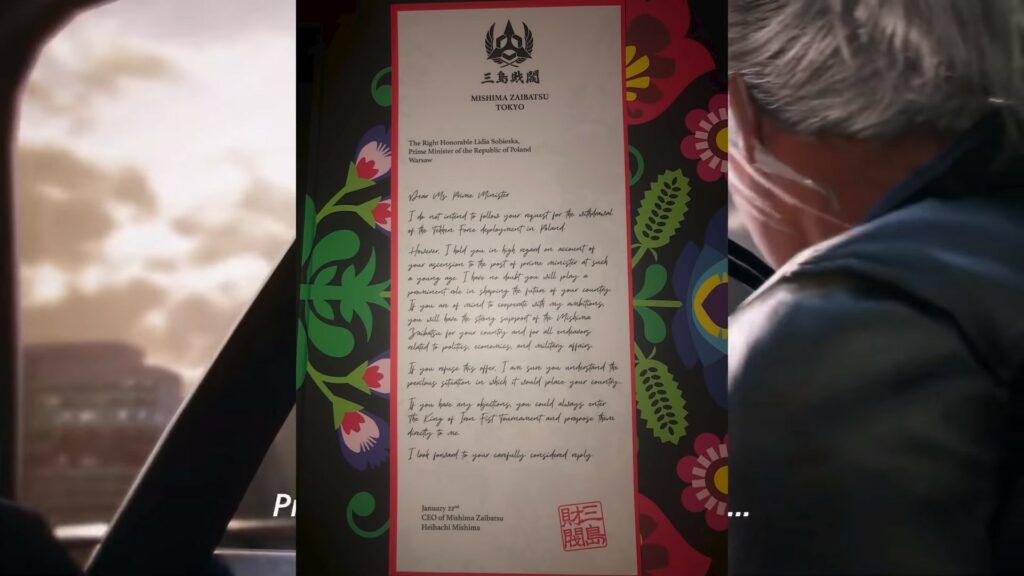 We know that Lidia holds a high political position as the prime minister of the Republic of Poland.
The teaser trailer didn't really specify Lidia's role in her quick dialogue, but according to Heihachi's letter in the care package, he addresses her as "The Right Honorable Lidia Sobieska, Prime Minister of the Republic of Poland".
This is also the first time that the character is mentioned as Lidia Sobieska and old man Heihachi even noted that she became PM at a young age.
While the Tekken roster is filled with characters from various ethnic backgrounds, it looks like Lidia is looking to fight for Poland as it's her literal job.
---
---
2. She has a black belt in Karate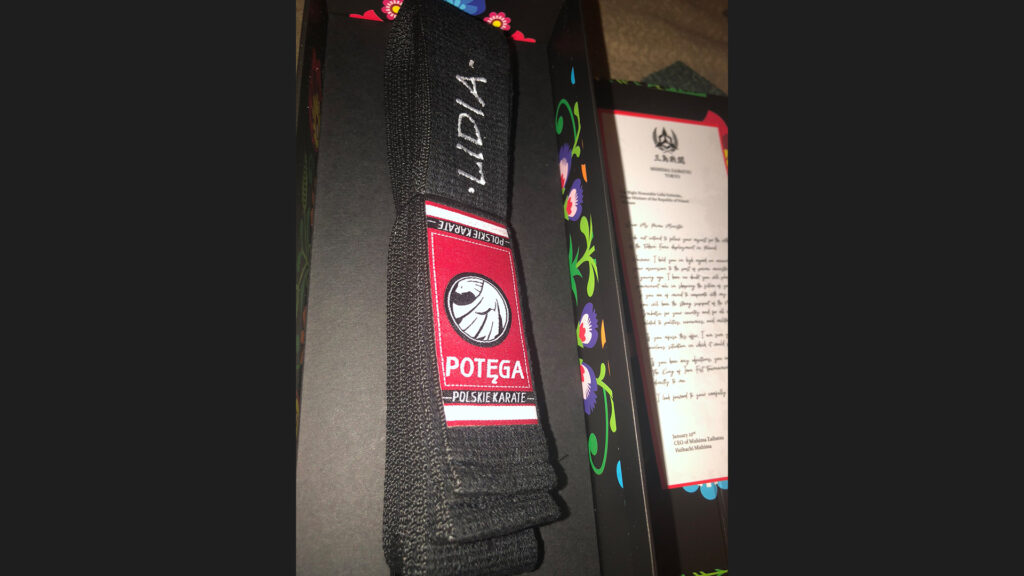 Bandai Namco also revealed that Lidia is a karate specialist, putting all Mishimas on the karate-chopping block. For those who didn't know, the move lists of Heihachi, Kazuya, Jin, and Devil Jin take inspiration from various styles of Karate.
In the care package, users received a black belt with Lidia's name on it. On top of that, the belt featured a red patch that had the words potęga and Polskie karate sewn in, translating to "power" and "Polish karate" respectively.
Though this just might be a quick insight into what her move list might be, this could potentially hint at her having Mishima moves like a hellsweep or even the Electric Wind God Fist with a Polish twist.
---
3. She has beef with Heihachi Mishima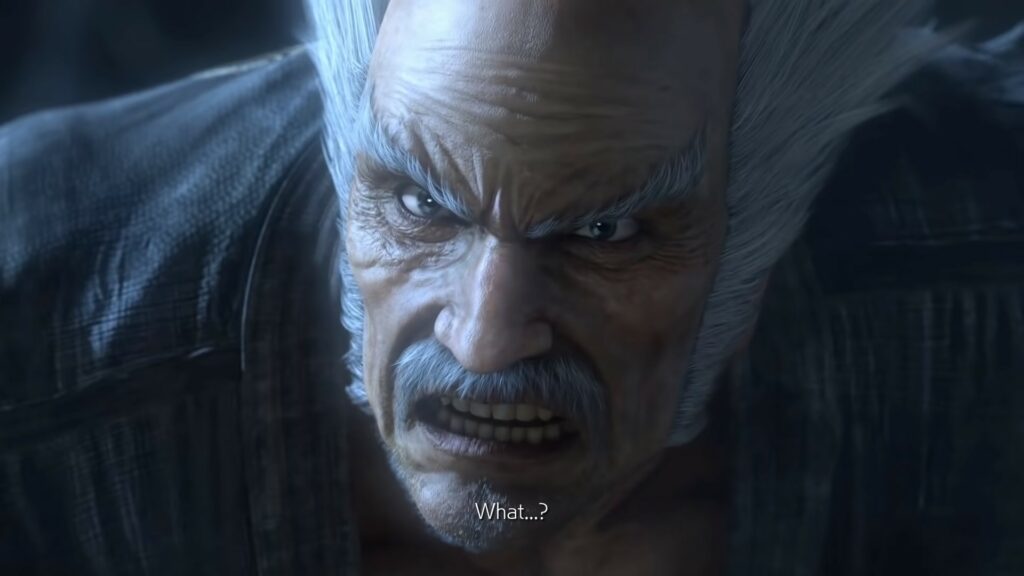 Bandai Namco also shed some light on how and why Lidia is getting thrown into the world of Tekken.
According to the care package letter, Heihachi did not follow Lidia's request to withdraw his Tekken Force army from Poland, leaving the Polish prime minister in a tough spot.
While Heihachi asked for her cooperation in exchange for full support of the Mishima Zaibatsu, he also threatened to put her home country in a "perilous situation" if she refuses the offer.
Of course, Heihachi also gave Lidia the option to settle things as fighters in the most Tekken way possible.
"If you have any objections, you could always enter the King of the Iron Fist Tournament and propose them directly to me," wrote Heihachi.
With many speculating that Lidia's full reveal is tied into the ongoing Tekken 7 Community King of the Hill tournament series, we might see the Polish fighter in action during the KOTH Finals on March 21.
READ MORE: Tekken legend JDCR has added a deadly Feng Wei to his arsenal