Tekken Director Katsuhiro Harada has issued a firm response to recent Tekken 8 leaks, cautioning those responsible that they will face consequences.
As fans eagerly await official updates, several leaks have emerged. These revealing character portraits, introductions, and movesets, has sparked extensive speculation about the game's details prior to any official announcements.
Unlike many developers who choose to ignore leaks, the director is taking a more proactive stance. Rather than dismissing the leaks, he is confronting them head-on and warning the individuals behind the Tekken 8 leaks that they will not escape detection.
Katsuhiro Harada addresses the Tekken 8 leaks issue on Twitter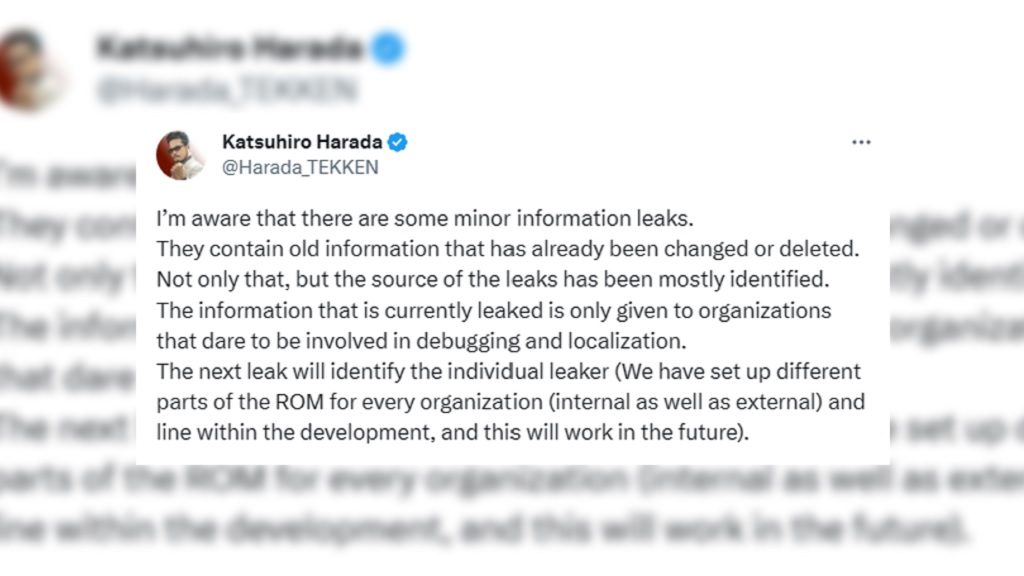 Harada shared that Bandai Namco is reportedly close to identifying the source responsible for disseminating information about Tekken 8 on his personal Twitter. Although he doesn't specify the exact leak, it's likely he's addressing the one that reportedly disclosed the full launch roster for Tekken 8.
Without delving into specific details, it's worth noting that this leak allegedly included Raven and Azucena before they were officially unveiled for the game. Ironically, these character reveals were preemptively disclosed by Bandai Namco Europe before the official trailers were released.
While Harada's acknowledgement lends some credibility to the leaked information, he goes on to clarify that the data within the leak is outdated and has since been modified or removed. This suggests that additional characters might be planned for the initial roster or that alterations have been made since the leak occurred.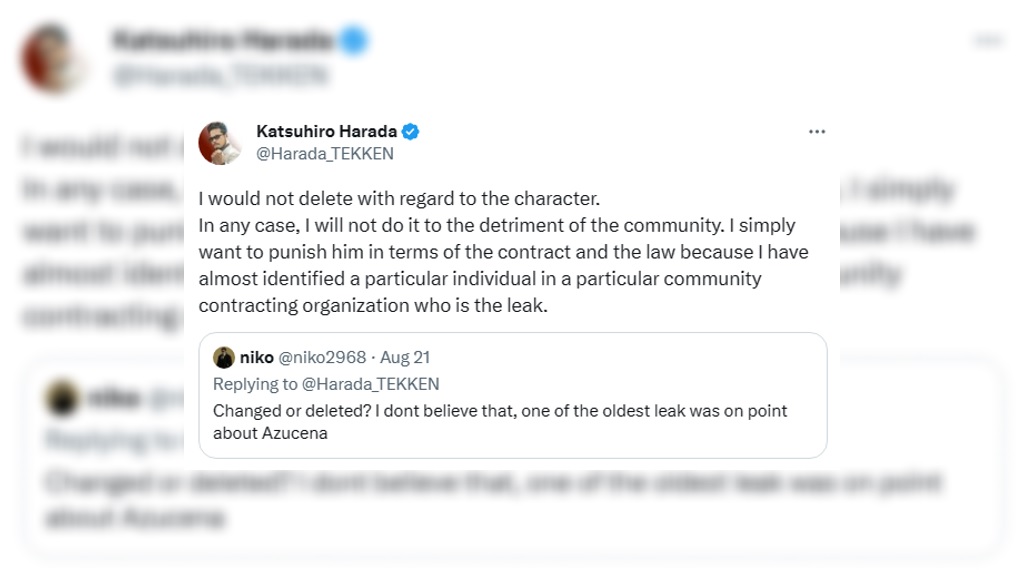 The legal implications of these leaks depend on the jurisdiction where the responsible individual resides. At the very least, the leaks represent a significant breach of contractual agreements and non-disclosure obligations.
Some may question the project director's decision to publicize this information before apprehending the leaker. However, it appears that this action serves as a direct warning to deter anyone contemplating similar actions, given Bandai Namco's commitment to identifying and holding culprits accountable.
If Harada's statements hold true, the strategy of introducing different information into early game builds for tracking purposes seems like a clever approach to combating Tekken 8 leaks and discouraging their occurrence in the first place.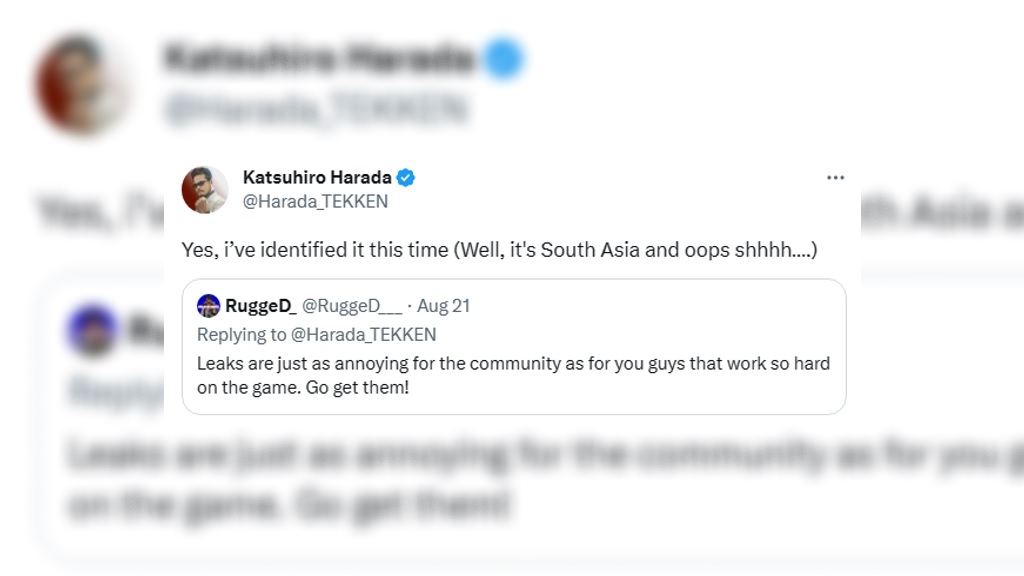 In a subsequent explanation, Harada shared his belief that these leaks are an unintended consequence of the Tekken series expanding beyond his immediate development team. He expresses his intention to take punitive measures against the involved individual, noting that they are located in South Asia.
Follow ONE Esports on Facebook, Instagram, and TikTok for esports and gaming news, guides, and updates.
READ MORE: Tekken 8 release date announced at Gamescom