Super Smash Bros. Ultimate has added a few more combatants by welcoming Minecraft's base characters Steve and Alex into the fray. It also looks like hostile mobs like the Zombie and the Enderman are joining in on the mayhem.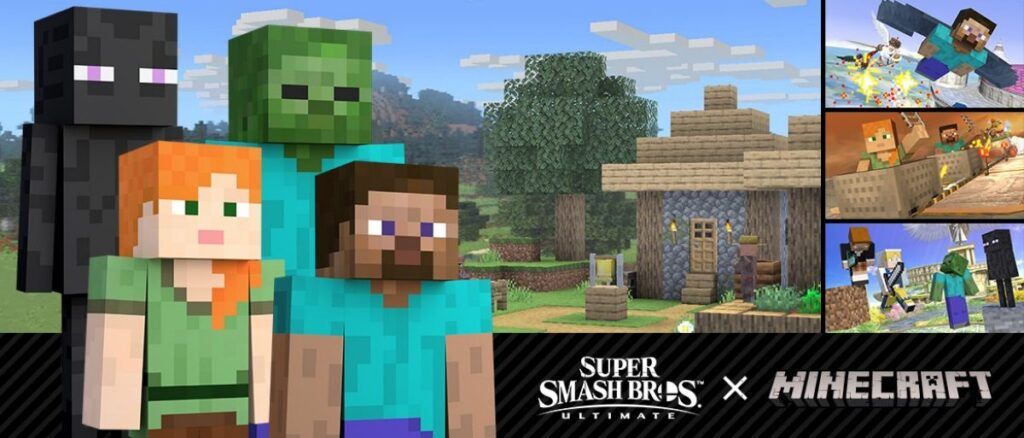 Minecraft developer Mojang Studios proudly confirmed the addition, making it clear that "this is neither a dream, nor an extremely belated April Fools' joke."
"Bringing Minecraft to Super Smash Bros. Ultimate is the result of an amazing collaboration with Nintendo" said Jens "Jeb" Bergensten, Chief Creative Officer at Mojang.
"As fans of the series and avid players at our studios, we couldn't be more excited to see Minecraft join Smash's already legendary lineup of characters."
Minecraft mobs and environments in Smash Ultimate seem like an odd fit, but it's only par for the course for the oddball, crossover-fueled fighting game. Besides it was only a matter of time before the world's best-selling fighting game and history's best-selling video game ever crossed paths.
---
---
Super Smash Bros. Ultimate director Masahiro Sakurai shared an amusing anecdote about how Minecraft eventually found its way into the Smash universe.
"I guess they think this all happens by magic or something," Sakurai quipped, referring to Nintendo folks raising the idea of bringing Minecraft mobs into the star-studded fighting game.
"The wizardry required to make it work in this game… it's impossible!"
At least, so he says. Yet here we are, looking forward to getting our hands on another iconic video game crossover.
Hear more from Sakurai straight from his latest stream announcing Minecraft's arrival (and catch a few glimpses of his gorgeous builds in Survival World):
More details about Smash Ultimate's latest DLC will be revealed on another livestream, entitled "Mr. Sakurai Presents "Steve & Alex." Catch it here live on October 10 at 10:30 p.m. GMT+8. Sakurai's showcase will immediately be followed by Mojang's annual Minecraft Live stream.
READ MORE: Fantasy Strike is the best fighting game you've never heard of