ONE Esports has been granted the content rights to the largest PUBG tournament of the year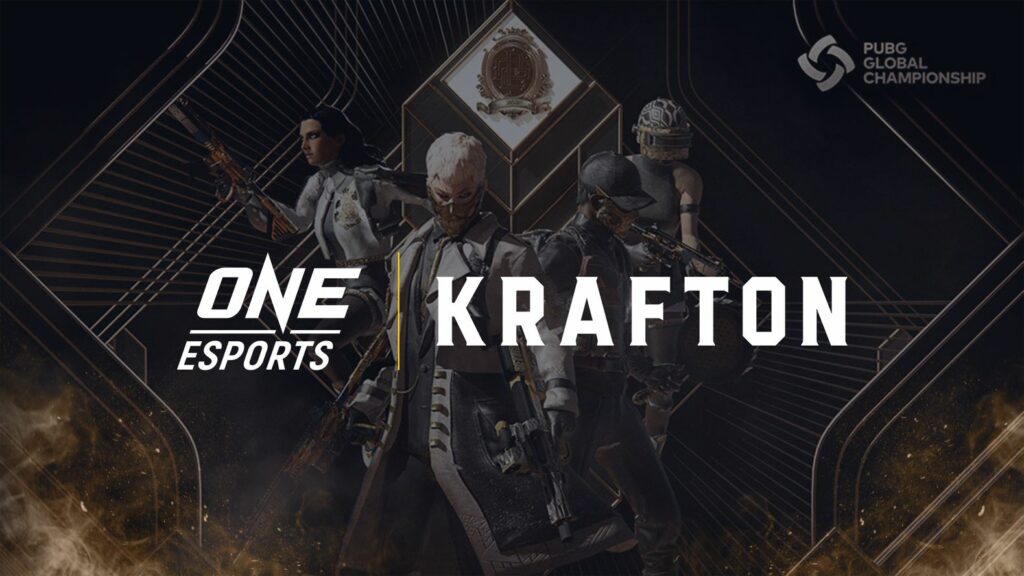 ONE Esports, a subsidiary of Group ONE Holdings (ONE), has been named by PUBG: BATTLEGROUNDS creators, KRAFTON, as Official Media Partner in Southeast Asia for PUBG Global Championship (PGC) 2021, the premier esports event that will crown the overall champion of PUBG Esports' 2021 season.
The final PUBG esports event of the year, PGC 2021 will be a global LAN/online hybrid tournament where 32 of the world's top professional PUBG esports teams will compete for a share of the $2 million USD prize pool. The tournament will run from 19 November 2021 to 19 December 2021 as teams from the Americas, Europe, Asia, and APAC, compete in weekly showdowns to earn prize money. For more information on PGC 2021, please visit https://www.oneesports.gg/pubg/pubg-global-championship-2021-schedule/
As the Official Media Partner for PGC 2021 in Southeast Asia, ONE Esports will work closely with KRAFTON to produce bespoke content and comprehensive coverage of the tournament for fans. The content will be available in local languages and published on the ONE Esports website, oneesports.gg, and across its social media channels.
"We are proud to conclude a strong year with the appointment of Official Media Partner for PGC 2021. Fans in Southeast Asia will now have the best access to the latest updates on PGC 2021 through ONE Esports properties," said Carlos Alimurung, CEO, ONE Esports. "This partnership with KRAFTON is a testament to the dedication and hard work ONE Esports and our partners to share and celebrate the stories of esports heroes who ignite the world with strength, hope, dreams, and inspiration."
"We are truly excited to partner with ONE Esports in showcasing the best of PGC 2021. KRAFTON has been seeking various means to connect and communicate with our fans in the Southeast Asian regions. And we believe, through this partnership, we will be able to cater to the needs and interests of the vast and growing esports community in Southeast Asia. Please stay tuned for all the exciting news on PGC 2021," said Minho Yi, Head of PUBG Esports, KRAFTON.
– END –
About ONE Esports
ONE Esports features the world's biggest games, the world's best teams, and the world's best esports athletes. As the Home of Esports Heroes, ONE Esports unleashes esports heroes who ignite the world with hope, strength, dreams, and inspiration. ONE Esports also owns oneesports.gg, a top global esports site that reaches millions of visitors each month, and delivers to its community the latest esports news, reviews, features, how-to guides, and in-depth stories on esports athletes, teams, and fans.
For more updates on ONE Esports, please visit www.oneesports.gg, follow us on Twitter and Instagram @ONEEsports, Facebook at www.facebook.com/ONEEsports, and LinkedIn at www.linkedin.com/company/ONEEsports/.
Media Contact:

ONE Esports
Elissa Young
Senior Manager of PR & Communications
(e): e.young@oneesports.gg
(m): +65 9226 4022