The Overwatch 2 PvP beta is now live, giving players a peek at the second generation of Blizzard's hit shooter.
This means the chance to play new hero Sojourn and check out all the changes to existing heroes, including the major reworks to Doomfist and Orisa.
If you opted into the beta but haven't yet received an invite, you may still be able to join. Starting tomorrow and for a limited time only, you can connect your Battle.net account to your Twitch profile and tune in to specific Overwatch 2 streams to earn beta access as part of the Overwatch 2 PvP beta Twitch Drops campaign.
The campaign begins April 27, 10 a.m. PT | April 28, 1 a.m. GMT+8 and lasts until 6 p.m. PT | 9 a.m. GMT+8 on the same day.
---
---
Join the Overwatch 2 PvP beta by watching streamers on Twitch
To redeem an Overwatch 2 PvP beta drop, you must have an Overwatch license associated with your account. If you don't own the game, you'll need to activate the Overwatch free trial that will be offered throughout the PvP beta.
After linking your Battle.net and Twitch accounts, you'll need to watch a select group of streamers broadcasting the Overwatch 2 PvP beta under the Overwatch category. The full list of streamers can be found here.
You will be eligible for the Twitch Drops after watching any participating channel for four hours. Your watch time will also accrue no matter what stream you watch, so feel free to switch between streams.
It is not necessary to install Overwatch before playing the beta, but doing so can help to reduce download and install times for the beta build.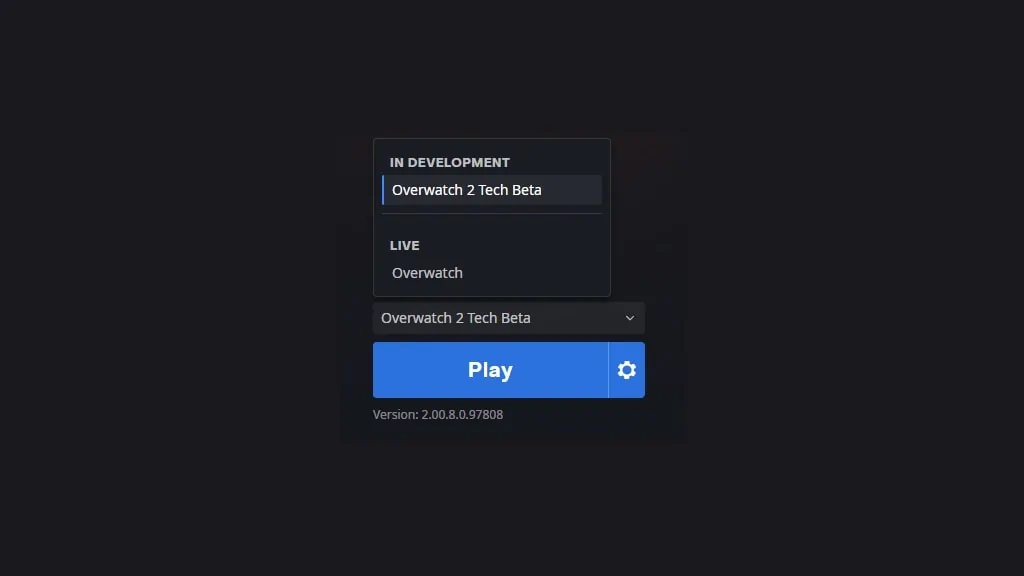 Once you redeem the Twitch Drop, you can then install the beta via the Battle.net launcher by following these steps:
Log in using the Battle.net account that you synced with Twitch drops.
Click the Overwatch icon located at the top of the launcher homepage.
Navigate to the Game Version drop-down menu located at the bottom left of the Overwatch game page.
Select Overwatch 2 Technical Beta, install, and press the blue Play button to start.
Alternatively, you can try your luck by opting in to the beta on the Overwatch 2 website. The beta runs till May 17, and Blizzard may extend invitations to more players throughout this period.
Additional betas are also planned for the future, so there will be more opportunities to play the game.
READ MORE: Pay tribute to player behind 'Revive me Jett' meme with special Finest title