After making a splash in high-ranked games and the pro Mobile Legends: Bang Bang scene, Bane is getting a well-deserved visual upgrade along with some ability tweaks.
Bane is currently a strong pick thanks to the latest 1.5.62 patch. Most of his abilities have been buffed, and changed from attack damage to magic damage scaling. His numbers also went up, giving him insane burst damage against squishy targets.
Many people recognized his potential after Aura PH's Bennyqt played him in the first week of Mobile Legends: Professional League PH Season 7, where he managed to show off great performances using the Rum and Deadly Catch combo.
---
---
For a start, Moonton is looking to improve Bane's appearance. They scrapped his worried look and gave him a fiercer, more menacing expression.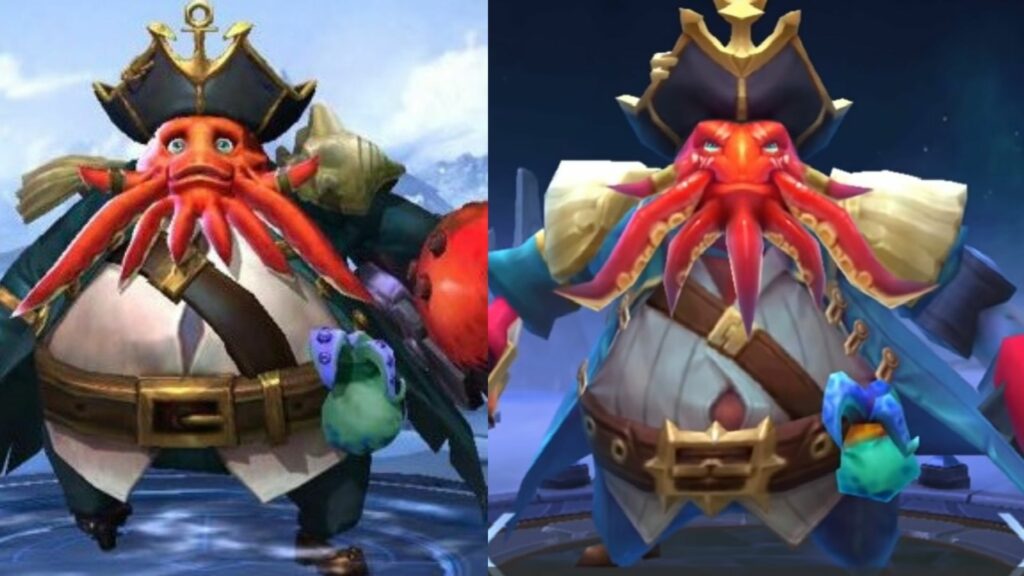 For his abilities, Moonton is planning to adjust them so that he can keep up with the current meta.
For Bane's passive, Shark Bite, he now gains one stack when casting an ability up to a maximum of two stacks. Basic attacks also proc his passive. To ensure that he's still balanced, Deadly Catch will no longer reduce the attack speed of enemies.
As these updates are still being tested on the advance server, we'll have to see if these changes will be applied to the Lord of Heptaseas in the next patch.
READ MORE: Unleash your inner child with Toy Rex Barats