One of the most explosive fighters in Mobile Legends: Bang Bang is getting a new skin.
Underground Boxer Paquito is the newest Paquito skin that will hit the Land of Dawn soon and people can't contain their excitement on how magnificent the skin looks in-game.
Preview of Underground Boxer Paquito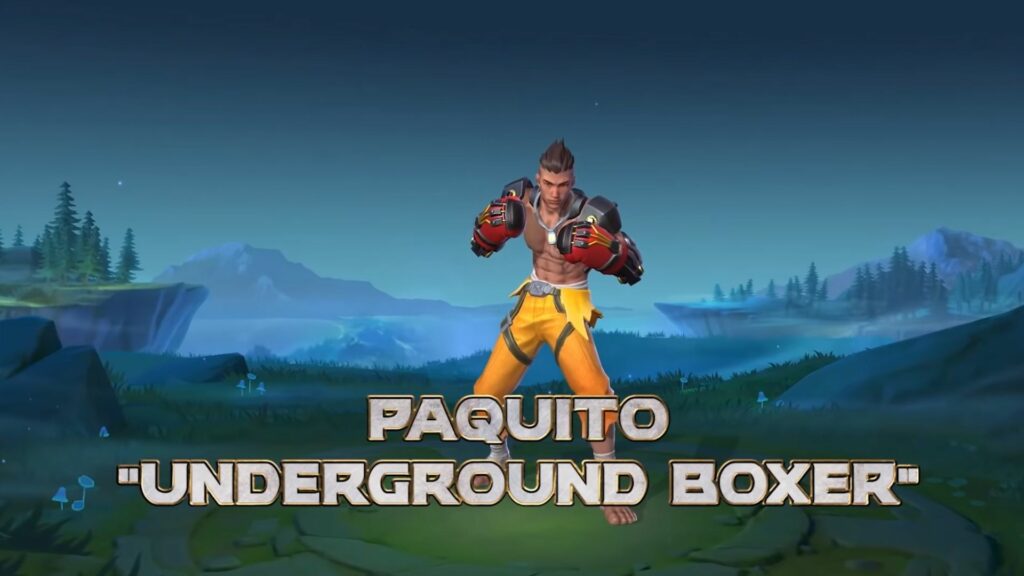 The skin was teased on Mobile Legends: Bang Bang's YouTube page, showing Paquito in a brand-new style that looks fairly similar to the Joe from the popular Anime Megalobox.
In this skin, Paquito has an exoskeleton wrapped around his arms going all the way to his back. He is also wearing yellow sweatpants and with a metal belt.
His boxing gloves has metal paddings which officially makes Underground Boxer Paquito a certified badass.
This skin is a must-buy if you are a Paquito main, a Megalobox fan, and a person who generally loves well-made skins.
---
---
Underground Boxer Paquito skills
Every time Paquito punches with his skills, a beam of energy radiates out of his gloves. He also summons an orange shield every time he successfully casts a skill.
Lastly, he leaves an orange glitch trail with each dash he takes. The effects might not sound appealing, but it looks wonderful when comboed together.
Underground Boxer Paquito will be available soon in the in-game shop.
READ MORE: 5 MLBB epic skins in the in-game shop that will make your jaw drop