Flying all the way from Ukraine to Singapore for the Mobile Legends: Bang Bang M3 World Championship is Navi's EXP laner Andriy "Defender" Martynenko.
Part of the Deus Vult roster that also competed at M2, he returned as CIS' sole representative at M3 under a different esports organization — Navi.
Entering the Mobile Legend pro scene in November this year, Navi signed the entire Deus Vult roster, the strongest team in the CIS region that won the Mobile Legends Mythic League CIS.
Placed in Group C, Navi lost their best-of-ones to EVOS SG and BTK, but found a win against SeeYouSoon. Seeded into the lower bracket playoffs, they surprised by eliminating Malvinas Gaming 2-1 and RSG SG 2-0 in the next round.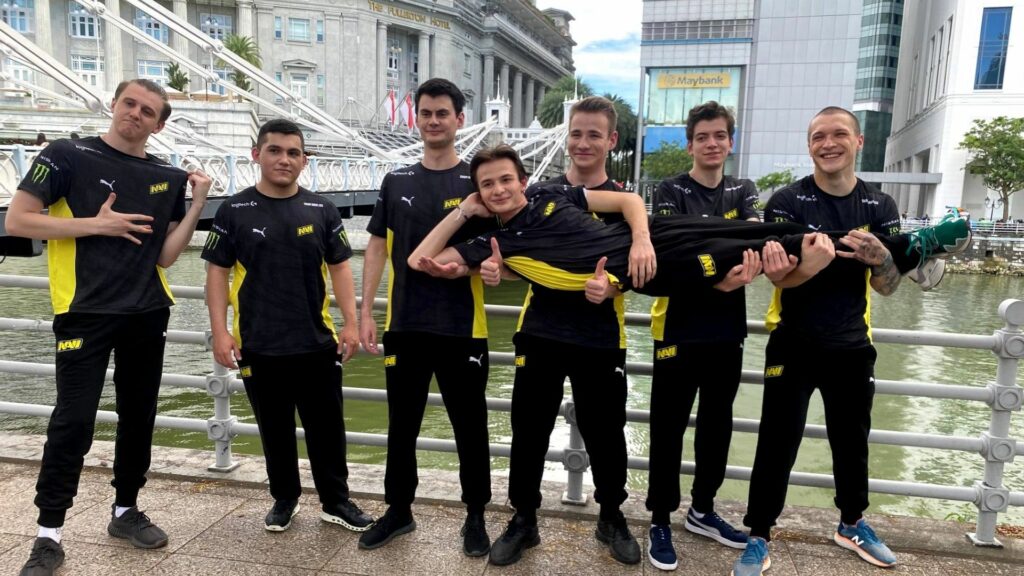 In the third round of playoffs, they faced off against Todak. After an intensely close battle, Navi narrowly lost 2-3 in the best-of-five series to the Malaysian squad, and were knocked out.
Looking back on his M3 World Championship experience, Defender spoke to ONE Esports about the personal sacrifices he has made on his journey to get here.
---
---
Navi's Defender put his life on hold to pursue his Mobile Legends pro player dreams at the M3 World Championship
Defender first stepped into the world of Mobile Legends: Bang Bang in Season 3. Having spent years playing Dota 2, he sought out an alternate MOBA mobile game after his laptop broke.
In that season, he managed to achieve Glorious Legends, the highest rank at that time, while his friends were stuck in Grandmaster.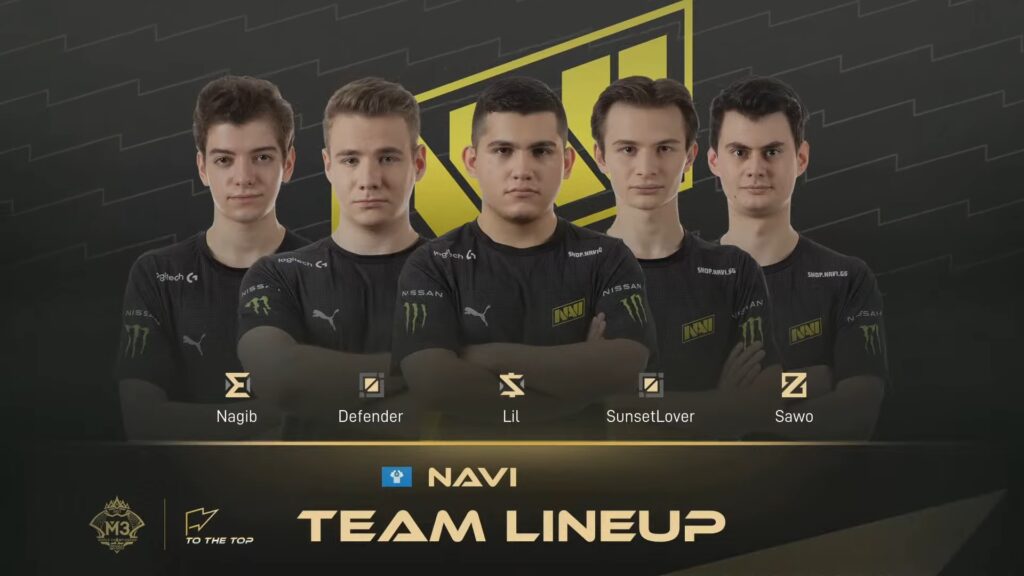 Currently majoring in Cyber Security in university, he quit his job and put his studies on hold because Navi qualified for the M3 World Championship.
"I just went to my university and [informed them that] I will not attend exams," Defender told ONE Esports. "I qualified for a world championship as a Mobile Legends player!"
Despite not knowing if the university will allow him to retake his exams, what more earn enough points in all subjects to attend exams, Defender has no regrets about the choices he has made.
"I want to build a career as a Mobile Legends pro player. I think I should put 100% of my time into this," he reflected.
What's it like competing under Navi
Defender not only seized the opportunity to compete at the M3 World Championship, he and the rest of the Deus Vult squad also took the chance to be part of one of the biggest esports organizations in the world before the tournament started.
Known for being the best EXP laner in the CIS region, he became part of Deus Vult when they rebuilt after M1 as they were looking for a fighter main.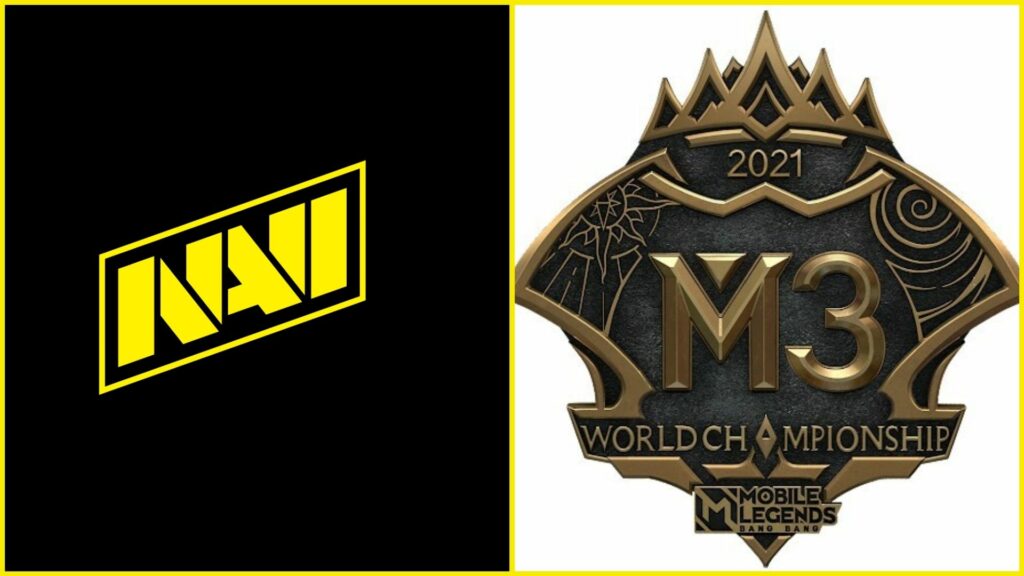 "If you play good in CIS region, all the good players will know about you," he explained. "If you play consistently for a few seasons and consistently show good results, you'll eventually get a good team."
Despite proving time and again that they were the best team in the CIS, the Deus Vult squad honestly did not expect Navi to knock on their door.
"It's not even a dream, it was a joke between team members. We thought it will never happen," said Defender.
This is why being part of Navi has meant a lot to him and his teammates. "I'm feeling more confident, and I feel more responsibility in terms of gameplay, in terms of representing the region, and Navi as an organization," he added.
Under the Navi banner, Defender admitted that he did feel some pressure at first, but not in a negative way. "The only pressure I felt during the tournament was being on stage," he said. "It's a second time for me, being in an offline tournament."
How Defender came up with his in-game name (IGN)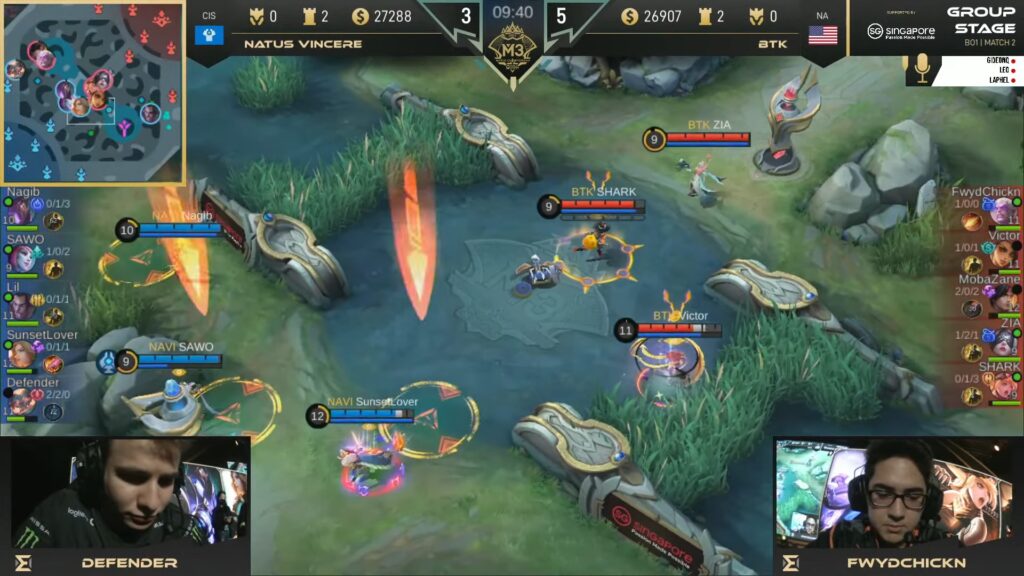 According to Defender, his original "super weird" in-game name was written in Russian which translated to "I'll try". The reason why he picked this was because he came from Dota 2, and felt confident playing a new MOBA mobile game.
"I'm not sure I will carry, but I'll try," he explained.
After achieving a high rank in the CIS region, players on the server started to suggest that he change it.
"A lot of players told me I should change my nickname because it's very stupid," he shared. "I was tank main at that time, so I changed it to 'Defender'."
---
Follow ONE Esports on Facebook for the latest Mobile Legends: Bang Bang news, updates, guides, and more.
READ MORE: Navi enters MLBB pro scene, signs M3 CIS representative Deus Vult