When someone visits the Philippines for the first time, locals will often ask them to take on a challenge — eat what locals call balut, a fertilized developing egg embryo.
When Mobile Legends: Bang Bang NA star Michael "MobaZane" Cosgun arrived in the country last week, he was game for the challenge.
---
---
MobaZane's attempt at eating balut for the first time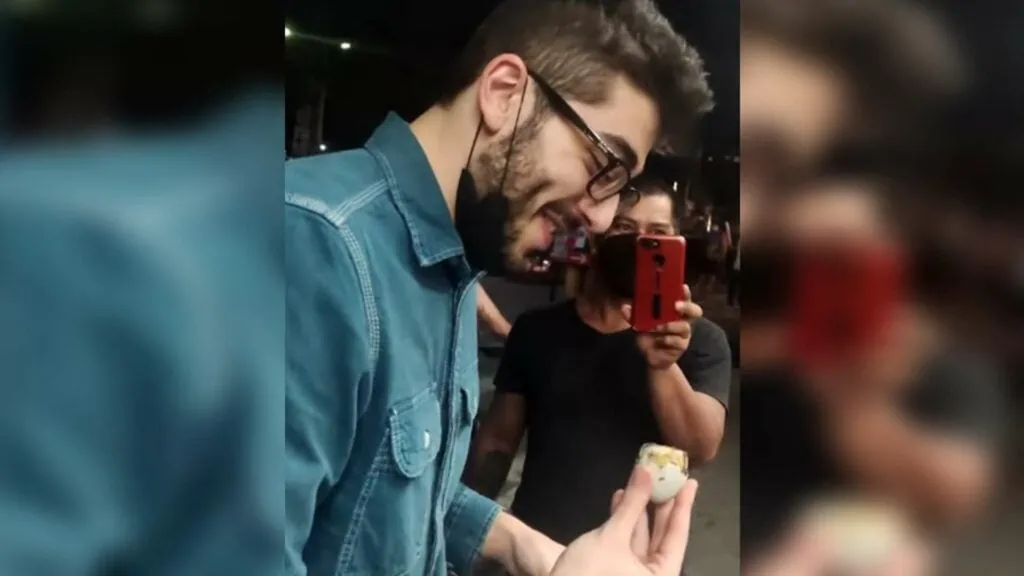 In his first vlog after arriving in the Philippines, MobaZane was seen on the side of the road with his friends, trying to eat one of the most popular and most exotic Pinoy street food.
The 20-year old jungler was clearly excited while peeling the duck egg. He was even able to sip the broth with ease.
However, his facial reaction quickly changed from happiness to worry once he found out he actually needed to eat the whole thing.
"I thought you just drank it," said the American MLBB star.
In his first bite, the newly arrived MLBB star bowed down in defeat and said "I'm not doing this."
Even if MobaZane wasn't able to conquer the classic Filipino challenge, we're definitely sure he's enjoying his stay in the country thanks to the support of his Filipino fans.
You can watch the full video below.
READ MORE: RSG PH's Panda on Light: 'He really deserves the MVP this season'