The Land of Dawn just keeps getting better and better.
Mobile Legends: Bang Bang players will see a lot of changes the first time they log in on September 21.
Aside from the MLBB 5th anniversary celebration events, a day and night system will also be introduced in the home screen for patch 1.6.18.
---
---
What is the Mobile Legends' day and night system in patch 1.6.18?
The change is part of a series of user interface improvements that aims to retouch the client with minimalistic yet beautifully crafted designs.
According to the patch 1.6.18 spotlight released on YouTube, players will now see the entirety of the Land of Dawn on their home screen.
It will also display a day and night system according to the player's actual timezone.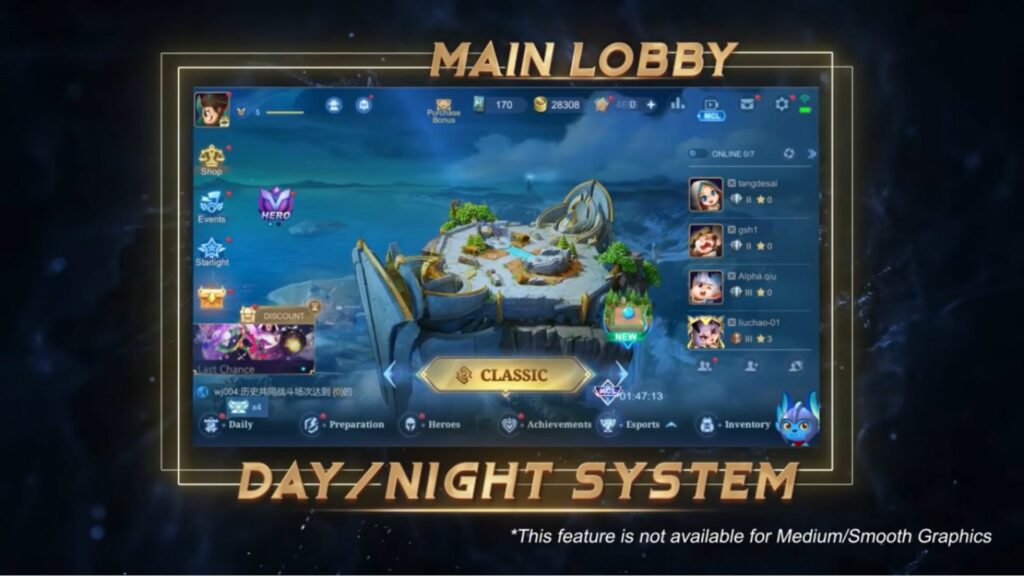 So if you decide to play one game before calling it a day at 10 p.m., expect that your home screen will display the Land of Dawn in the night time.
It's not that big of a change, but it gives players a fresher experience every time they log on to view the home screen.
Mobile Legends: Bang Bang patch 1.6.18 will go live on September 21.
READ MORE: MLBB 5th anniversary event: How to get new hero Floryn and 2 skins for free