It has been two days since Mobile Legends: Bang Bang patch 1.6.18 came out and there are still a lot of things to discover. One feature that should be talked about more is the new Familiarity System.
It's a minor change, but couples and those who love playing with their friends might find this new feature exciting. Let's explore the new Familiarity System and how it works in-game.
What is Mobile Legends' new Familiarity System in patch 1.6.18?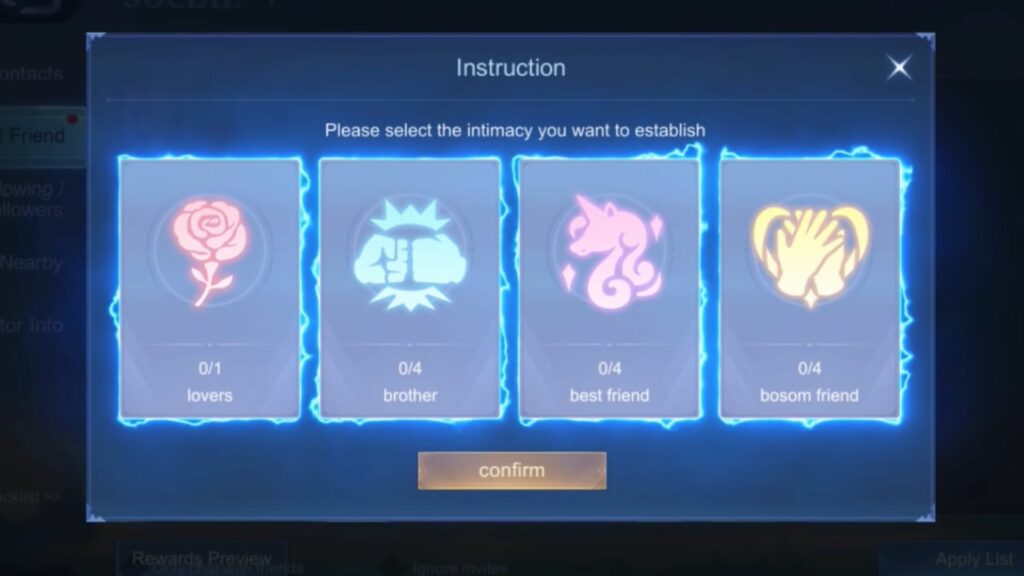 The new feature in Mobile Legends patch 1.6.18 let's you earn rewards with your trusty duo. It also displays a badge in the loading screen depending on you and your partner's chosen intimacy level.
There are currently four intimacy levels to choose from:
Partners
Bros
Besties
Confidants
You can have up to four in each intimacy level, except for partner which only gives you one slot.
How does the Familiarity System work in Mobile Legends: Bang Bang?
Once you become friends with another player, you need to get at least 150 familiarity points before you can assign to them an intimacy level.
Here are four ways to increase your familiarity with another player:
Each Ranked Match completed together grants +6 Familiarity
Each Classic Match completed together grants +3 Familiarity
Other matches completed together grant +2 Familiarity each
Sending Gifts grants Familiarity equal to 10% of the gifts value
After establishing an affinity with another player, you'll both be able to showoff your affinity icons on your profile page, loading pages, and even unlock hero sharing in classic mode.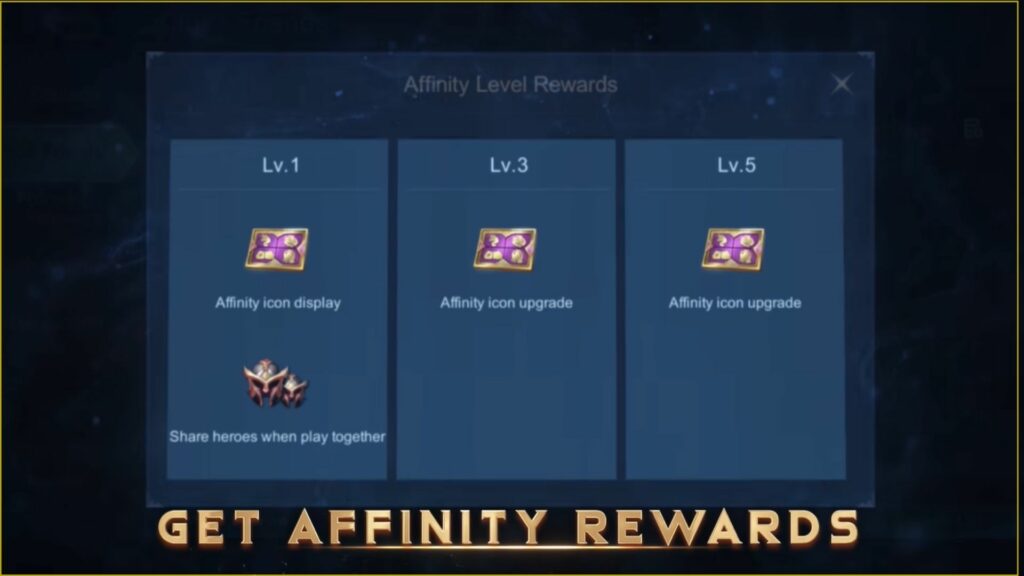 What happens if you're not happy with your chosen one? Send a request to cancel the affinity and reset your Familiarity System. The other person has to approve the cancellation within seven days, otherwise the affinity will remain.
The request to end affinity will be approved immediately if the other person hasn't logged in to the game for more than 30 days.
The Familiarity System is a neat feature if you have a lot of friends who you play with daily. Earning rewards while playing with your loved ones is an offer you don't want to miss out.
READ MORE: MLBB's day and night system home screen will go live on patch 1.6.18