Mobile Legends: Bang Bang has finally revealed the skills of the Land of Dawn's newest assassin hero, Aamon.
The Duke of Shards has a very similar skill set to his younger brother, Gusion, but with a twist.
Aside from throwing shards instead of daggers like Gusion, Aamon has the ability to camouflage in team fights and hide in plain sight with his versatile skill set.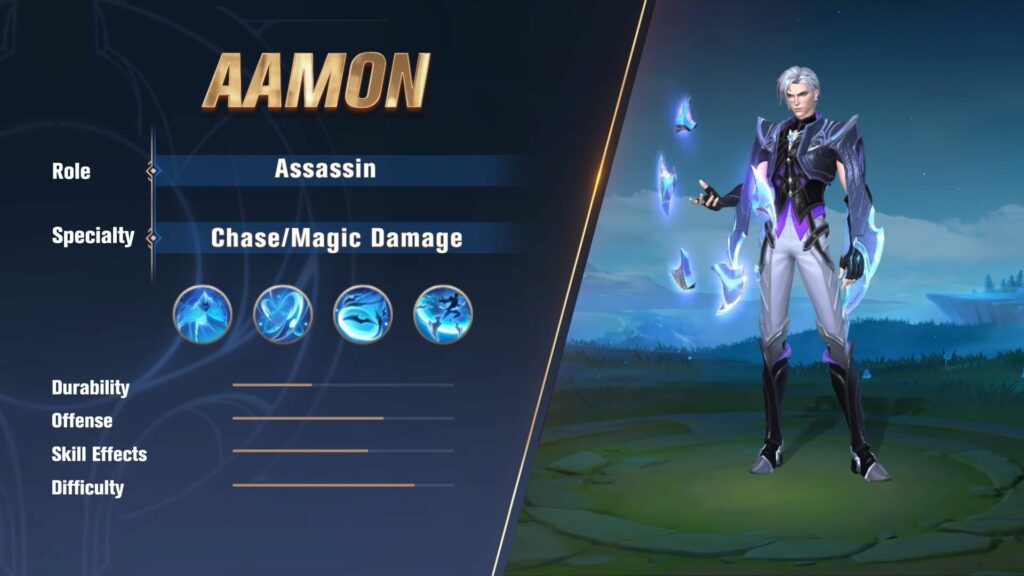 ---
Passive – Invisible Armor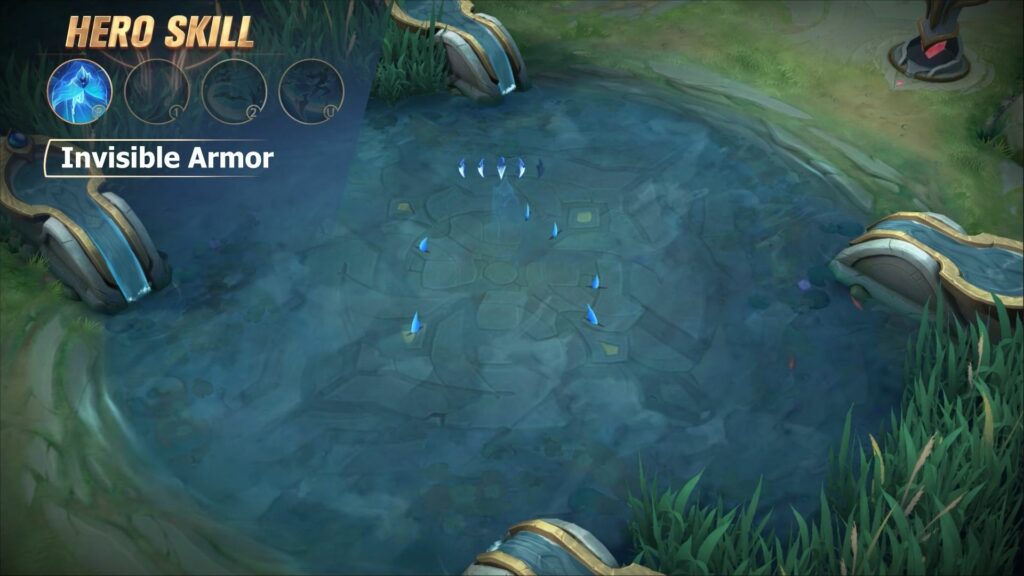 For Invisible Armor, Aamon enters the camouflage state and becomes hidden from the enemy each time he hits an enemy with a skill. He will restore HP and his movement speed will increase for the duration.
Upon leaving the state, he immediately gets a buff on his basic attack.
---
Skill 1 – Soul Shards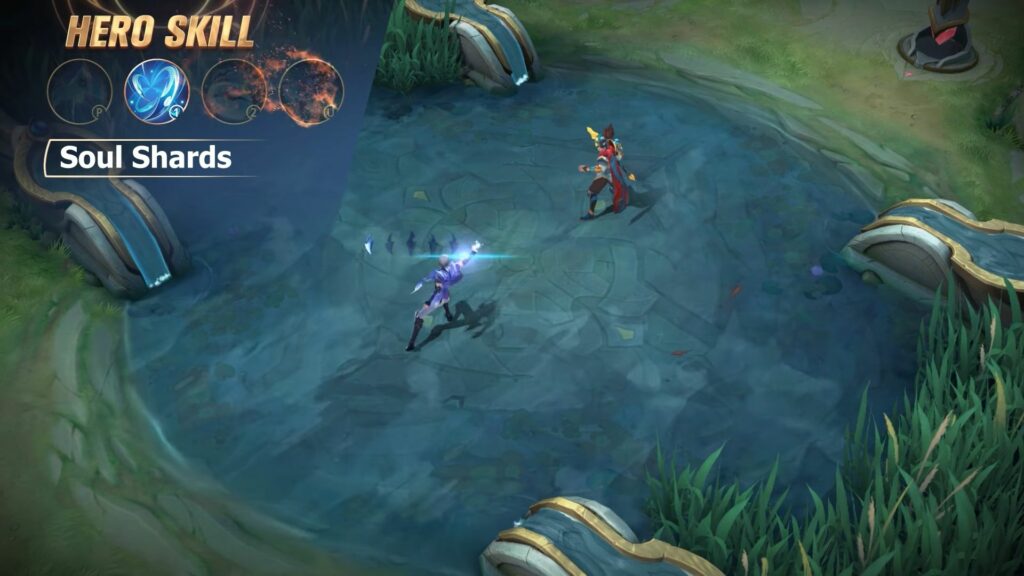 Soul Shards has a passive and active effect. For his passive, Aamon charges his armor each time he casts a skill or hits an enemy with a skill or enhanced basic attack. At 5 stacks, Aamon will throw 5 shards at his next basic attack, dealing damage.
For Soul Shards' active, the Duke of Shards throws one shard at a target. Upon hitting a target, Aamon's basic attack will reset.
---
---
Skill 2 – Slayer Shards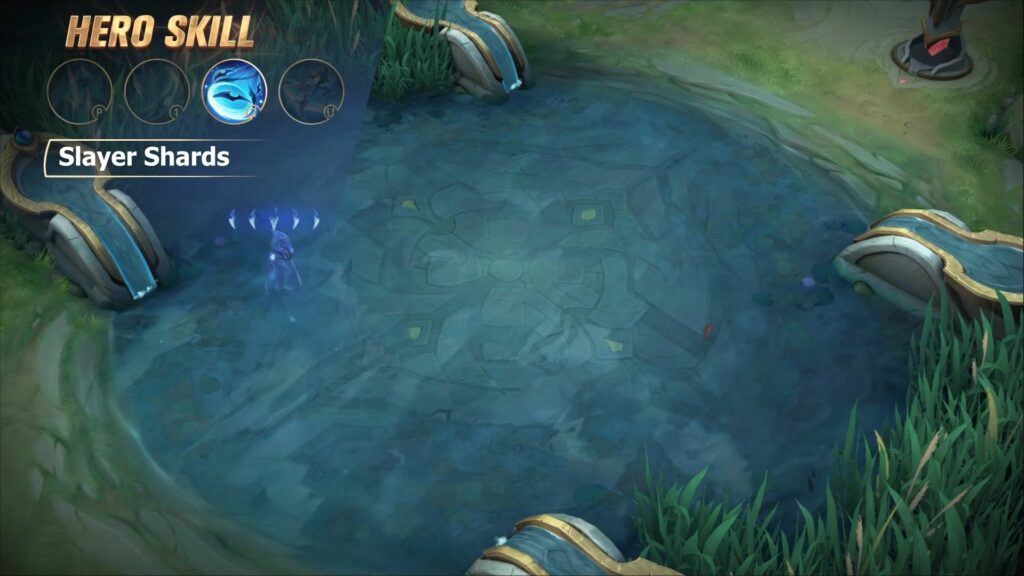 Aamon throws a shard forward, dealing Magic Damage and slow to the first non-minion enemy hit. If Slayer Shards doesn't hit any target, it will return to him and he immediately enters the camouflage state.
---
Ultimate – Endless Shards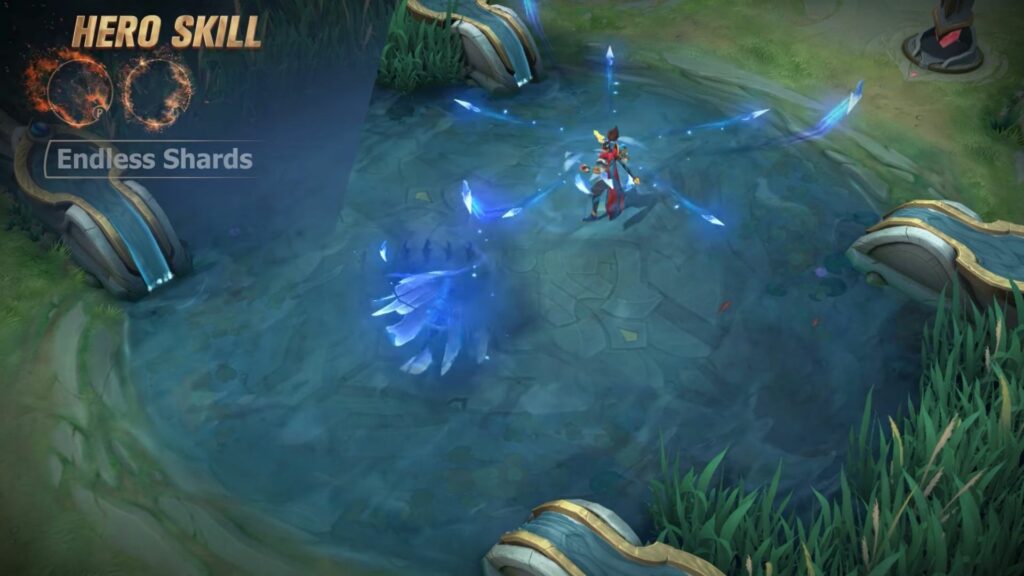 For Endless Shards, the Duke of Shards throws all of his shards at a single target. After a short, the shards will fly to the enemy's location again and deal magic damage.
The number of magic damage increases with his armor charges and shards on the ground. The damage dealt increases with the target's lost HP.
For more details on Aamon's skills and combos, watch the full hero spotlight here.
Aamon, the Duke of Shards, will be available soon in Mobile Legends: Bang Bang official server.
READ MORE: The 3 best heroes to counter Sun in Mobile Legends