All 22 teams have been locked in for the League of Legends World Championship (Worlds 2021).
With the return of top contenders like LCK's T1 and LPL's FunPlus Phoenix this year, the competition looks tougher than ever for defending champions DWG KIA.
Here are the ten teams in ONE Esports' Worlds 2021 power rankings.
---
Worlds 2021 power rankings
10. Rogue is ready to surprise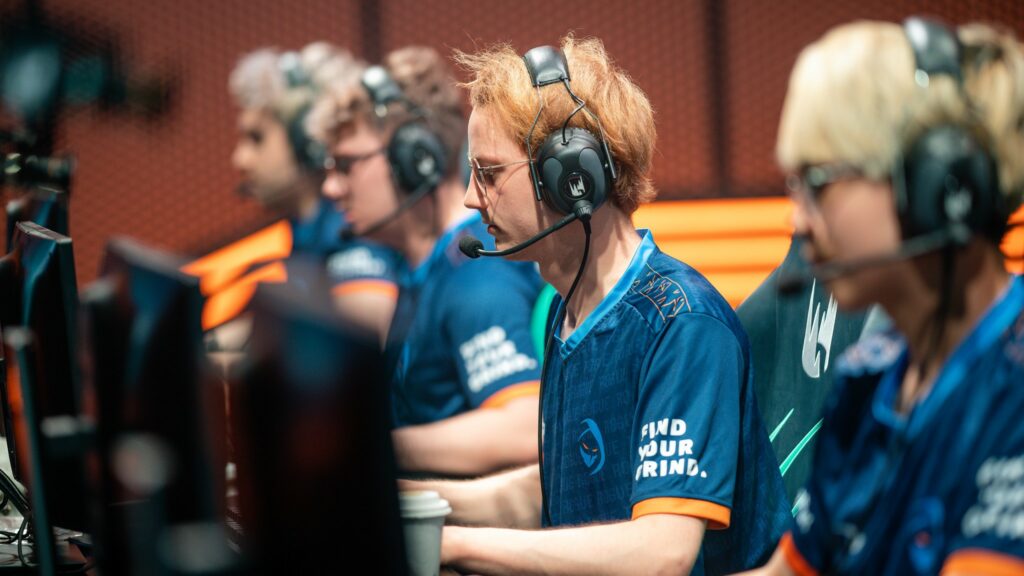 It was a year of "almosts" for Rogue — they almost became the 2021 LEC Spring Champions, and they almost bagged a ticket to their very first Mid-Season Invitational (MSI 2021).
Leaving their what-ifs behind, Rogue is now out to seek redemption at Worlds 2021.
Rogue houses some of Europe's best players, including Kacper "Inspired" Słoma. Inspired has showcased some insane plays this season, and pulled off LEC's first Pentakill by a jungler.
Pitted against phenomenal players DWG KIA Kim "Canyon" Geon-bu and FunPlus Phoenix Gao "Tian" Tian-Liang, Rogue's Inspired is out to spice up the jungle on the international stage at Worlds 2021.
Another year of Worlds means another group of death for Rogue, which includes Worlds 2020 champions DWG KIA and Worlds 2019 champions FunPlus Phoenix. Rogue also got pulled into the group of death last year along with DWG KIA and JD Gaming.
Will they get out of the Group Stage this time around?
---
9. 100 Thieves are set to steal the spotlight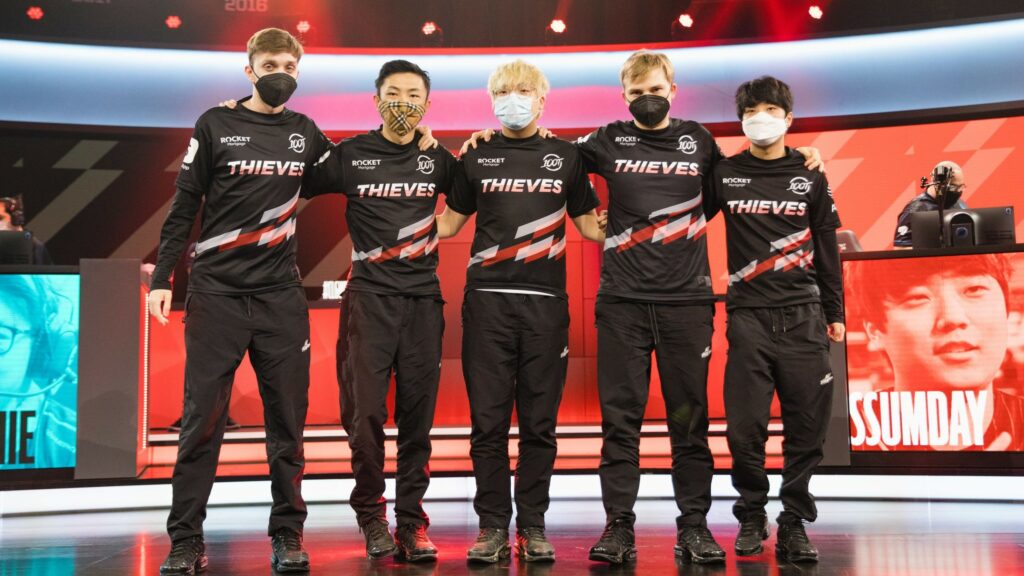 Despite being away from the Worlds stage for two years, 100 Thieves returns to the tournament as North America's strongest squad.
The team took 2021 by storm after the roster was built around its franchise top laner, Kim "Ssumday" Chan-ho.
Bringing in established chemistry with a playoffs-contending Golden Guardians quartet in Spring, and importing LEC mid laner Felix "Abbedagge" Braun in Summer, 100 Thieves found a competitive lineup that bested LCS titans Cloud9, TSM, and Team Liquid.
Locking in a Worlds spot by winning the 2021 LCS Championship, we have our eyes on 100 Thieves' bot lane. Victor "FBI" Huang has been lauded as one of the best AD carries in the LCS, while Choi "huhi" Jae-hyun has always been a hidden gem support.
With Huhi and FBI looking forward to competing against LCK and LPL teams, Worlds 2021 could be the perfect time for 100T to not only gain experience, but also hand out surprise upsets.
---
8. Fnatic eyes another finals appearance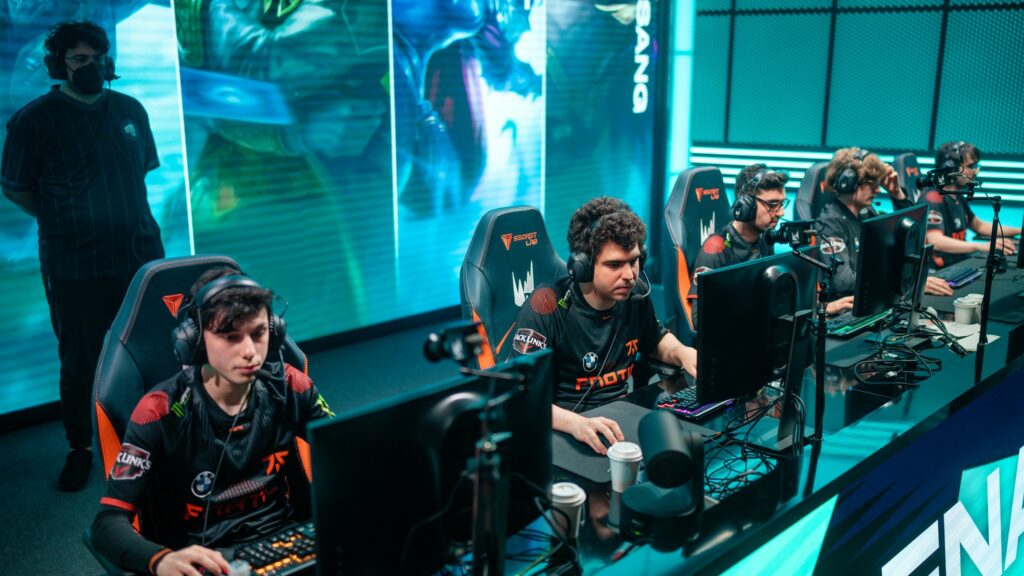 Fnatic is known for discovering rookie talent, and this time they're bringing 19-year old French player Adam "Adam" Maanane to the Worlds spotlight.
Fans are expecting the fresh LEC player to showcase Adam's aggressive playstyle and solo bolo mechanics. Adam has the most successful 1v1s in LEC history, racking up 28 solo kills in the 2021 Summer Split according to Express LoL.
Additionally, Adam also bagged the LEC Rookie Summer 2021 award.
Pair Adam with his outstanding Fnatic senpais Gabriël "Bwipo" Rau and Zdravets "Hylissang" Iliev Galabov, and the kid will surely shine on the Worlds stage in no-time. Will we get to see Adam's insane Darius in the Group Stage?
---
7. Gen.G pounces on the competition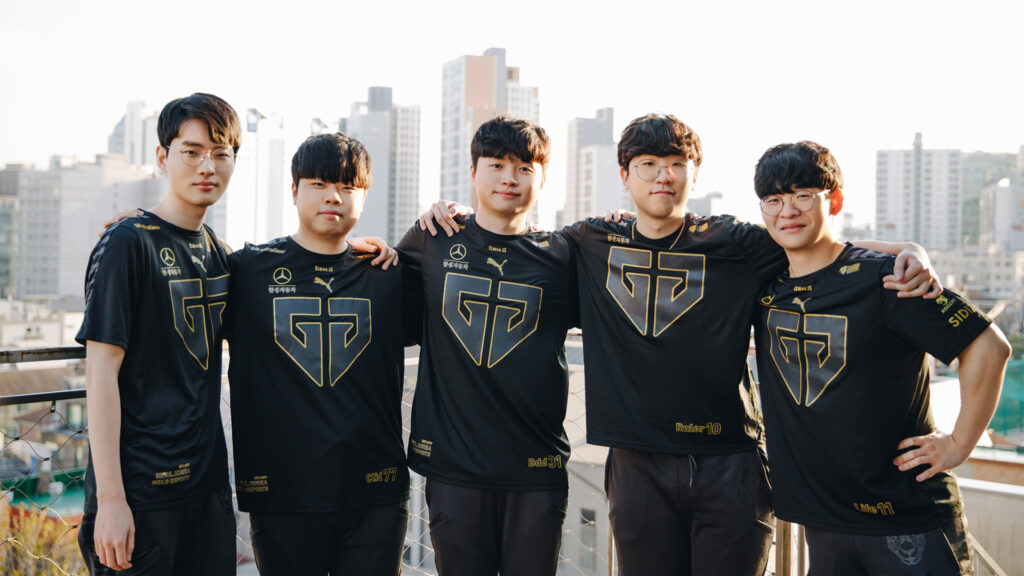 Gen.G enters Worlds 2021 as a top performing team from the LCK.
Amidst the rise of DWG KIA and the resurgence of T1, Gen.G powered through with a 12-6 regular season record and a third place playoffs finish in Summer.
While the team has yet to crack the code on beating its regional rivals, Gen.G returns to the international competition with the same lineup as last year.
Aside from the addition of two young gun substitutes, Gen.G is stacked with Worlds experience. AD carry Park "Ruler" Jae-hyuk stands as the team's most decorated Worlds veteran, as a 2017 world champion with four Worlds appearances.
Though it's been a while since Gen.G secured a championship victory, Ruler and the boys are still capable of glory when given the opportunity.
---
6. MAD Lions are Europe's best bet
Aftet experiencing a crushing loss during Worlds 2020, MAD Lions are back to redeem themselves on the international stage.
The whole of Europe witnessed the birth of a new era as MAD Lions dethroned old kings Fnatic and new kings G2 Esports during the 2021 Spring and Summer seasons.
Before coming to Worlds, MAD Lions also proved themselves as a promising contender at the Mid-Season Invitational (MSI 2021) stage. With a powerhouse roster lead by prodigy AD carry Matyáš "Carzzy" Orság, the EUphoria now lies in the hands of MAD Lions.
Will the two-time LEC champions MAD Lions end the Worlds 2021 tournament with glad lions.jpg or sad lions.jpg?
---
---
5. Royal Never Give Up fully embody their team name
As the 2021 LPL Spring Split and 2021 Mid-Season Invitational champions, expectations were high for Royal Never Give Up going into summer.
After a string of losses and doubts, they finally found their groove, and finished 4th in the standings. In Round 3 of the playoffs however, they lost to LNG Esports 3-1. Due to the format, the lower bracket only kicked in later, and Royal Never Give Up were out.
Thankfully, there was still regionals, and because Royal Never Give Up had already accumulated points from Spring and Summer, all they needed was to win one series to qualify for Worlds 2021. Against Team WE, they pulled out all the stops, and swept them 3-0 to become LPL's third seed.
Finding themselves in Iceland for the second time this year, again without head coach Wong "Tabe" Pak Kan due to visa issues, Royal Never Give Up are in many ways back to square one. Possessing less superstar power than FunPlus Phoenix and Edward Gaming, scaling this mountain will be tougher than MSI.
---
4. T1 eyes a fourth championship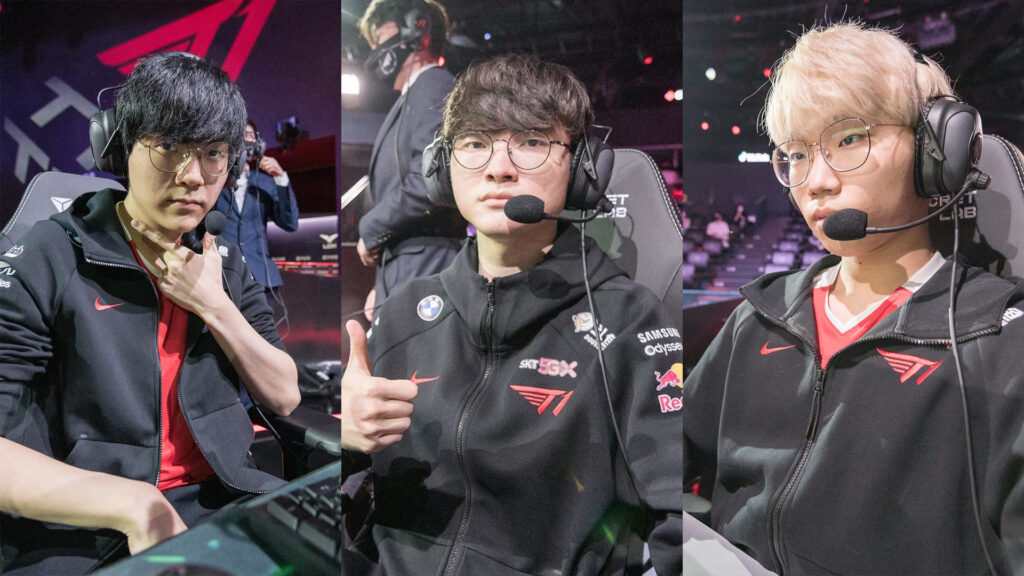 As three-time world champions, T1 has returned to the international stage as fan favorites.
While all eyes will be on Lee "Faker" Sang-hyeok, who is looking for his fourth shot at a championship ring, the T1 legend brings along a few recruits to help him out in the process.
Ryu "Keria" Min-seok has settled in as their all-star support, while T1's platoon of substitutes has shown promise as the team's next-gen greats.
Since only two substitutes are allowed at Worlds 2021, T1 opted for their usual mix-and-match of juniors and seniors. Moon "Oner" Hyeon-joon stays put as T1's starting jungler, with senior Moon "Cuzz" Woo-chan as a sub, while Lee "Gumayusi" Min-hyeong is on standby for senior AD carry Park "Teddy" Jin-seong.
Seeing as how T1's deep roster was a successful venture in LCK Summer, we expect to see young stars Oner and Gumayusi dominate the Rift against top squads.
---
3. FunPlus Phoenix rise from the ashes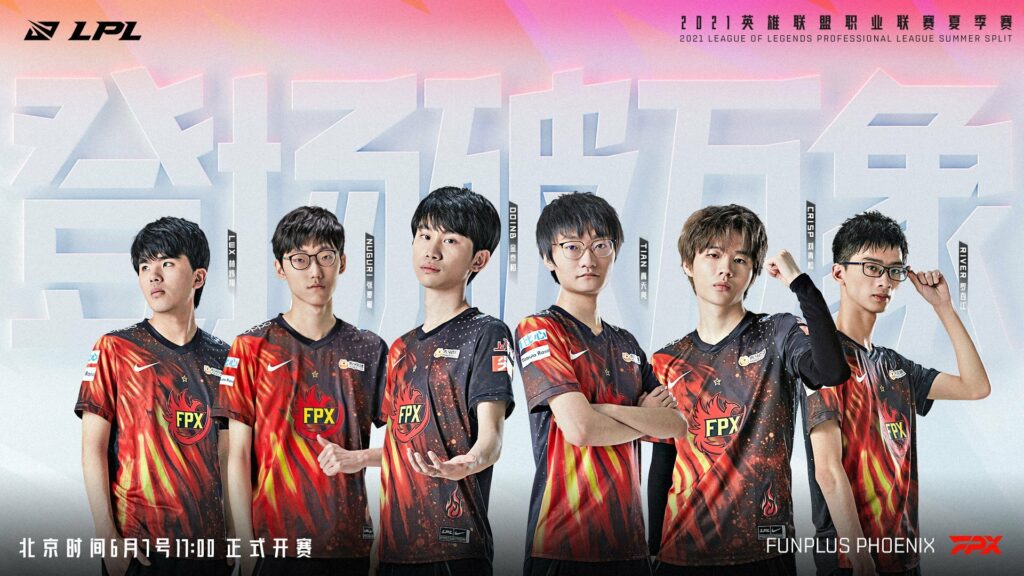 Many believe this is FunPlus Phoenix's year once again.
After all, the Worlds 2021 song is called "Burn It All Down" and what better way to do it than with the flames of a Phoenix?
Looking for their second World Championship, the Worlds 2019 champions are finally back after missing out last year. Kim "Doinb" Tae-sang is in prime form, this time joined by Worlds 2020 champion Jang "Nuguri" Ha-gwon, former top laner DAMWON Gaming.
They're the only team to make it to the both the 2021 LPL Spring and Summer finals this year, and though they lost to Royal Never Give Up and Edward Gaming, we expect them to level up further at Worlds as they keep their eyes on the biggest prize.
---
2. Will 2021 be the year for Edward Gaming?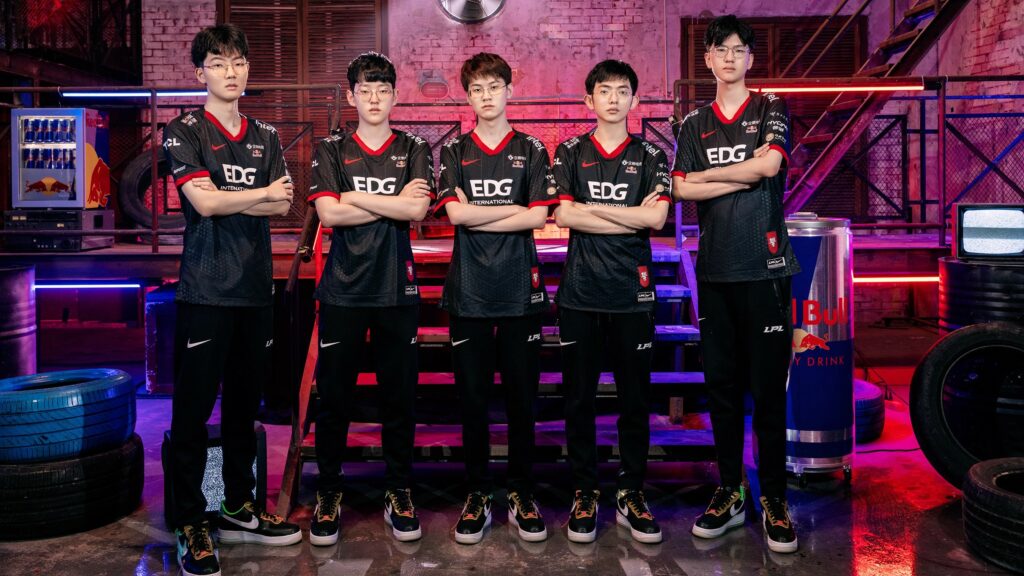 Fans have long awaited Edward Gaming's return to the international stage.
Peaking in 2017, everyone thought that was their year, but they failed to get out of Groups after a 2-4 showing. In 2018, they qualified for Worlds again, but did not manage to get past quarterfinals.
Since then, Edward Gaming has been absent globally until the dawn of this year. After multiple roster shuffles, they finally found synergy with the addition of former Griffin star bot laner Park "Viper" Do-hyeon, and former LNG Esports top laner Li "Flandre" Xuan-Jun.
Even though they lost 3-2 to Team WE in Round 4 of the 2021 LPL Summer playoffs, Edward Gaming persisted, and climbed back up from the lower bracket to take down LNG Esports, Team WE again, and finally FunPlus Phoenix for the championship.
At peak form, this squad is capable of going the distance here at Worlds 2021, especially with Viper at the helm.
---
1. DWG KIA defend the throne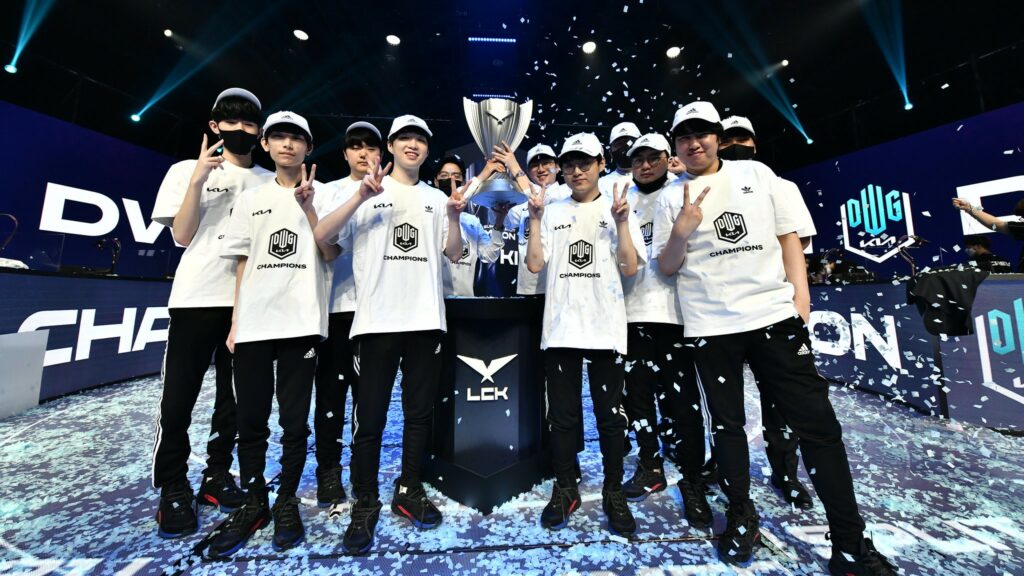 Hoisting their first Worlds trophy just a year ago, DWG KIA now has the chance to defend the throne and cement their name in history as a competitive dynasty.
Though DWG KIA took a hard-fought 3-2 grand final loss against Royal Never Give Up at the Mid-Season Invitational 2021, the Korean team kept their game face on for the rest of 2021, scoring its third LCK championship in Summer.
DWG KIA returns as a more experienced team with veteran top laner Kim "Khan" Dong-ha in the mix. Khan fits right in as a 2019 World Champion as expectations are at an all-time high for the superteam.
With prominent mid laners like Faker and Kim "Doinb" Tae-sang back at Worlds, we're looking at Heo "ShowMaker" Su to be DWG KIA's shining star in such high-profile matchups.
Follow ONE Esports on Facebook for more LoL news, guides, and highlights.
READ MORE: Worlds 2021: Schedule, results, format, teams, where to watch