Charm your partner this Valentine's Day with these Xayah and Rakan Unlocked Statues, fresh from the Riot Games merchandise store!
The latest Unlocked Statues feature League of Legends' Vastayan couple in high quality, elaborate plastic models. Both LoL champions are wearing their default costumes, with Xayah holding deadly feathers in between her fingertips and Rakan striking a pose to show off his very charming profile.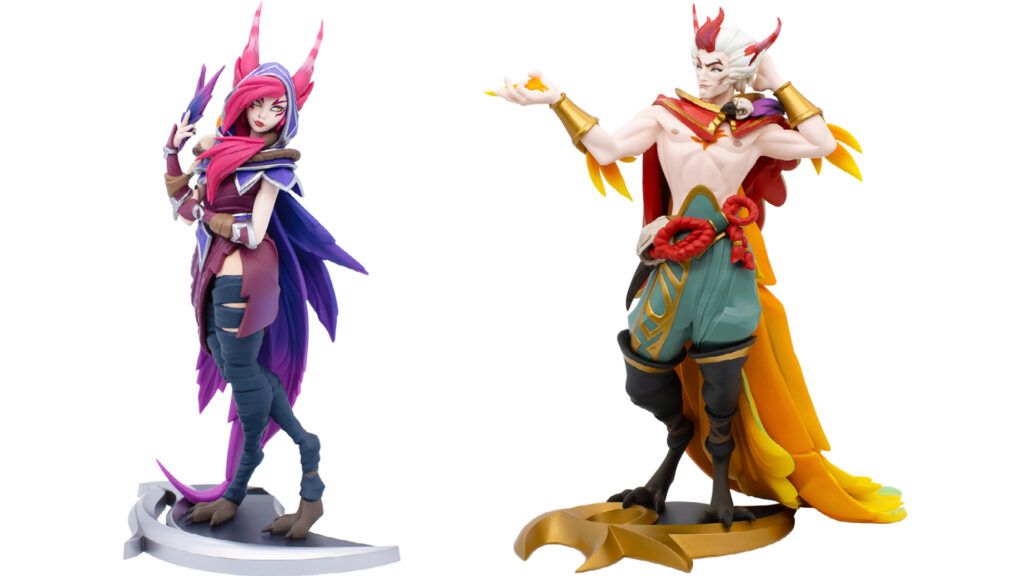 While they are an official League of Legends couple and are almost inseparable, these Unlocked Statues are sold separately and are priced at US$75 apiece. Each Unlocked Statue is packaged in a special box which also shows the statue number which is especially useful if you are a collector. Xayah Unlocked is number 017, followed by Rakan Unlocked at number 018.
---
---
Riot Games' 2021 Valentines Collection also includes jewelry pieces for you and your partner, inspired by League of Legends' other canon couples.
The Lucian & Senna Necklace Set by American brand RockLove highlights the marksman pair's choice of weapons on the Summoner's Rift. Inside the jewelry's elegant box are two necklaces showing off Lucian's Light Pistol with a tiny letter "L" engraved on its side and Senna's Relic Cannon which also comes with a small letter "S" engraving. Both necklaces are made out of artisan brass and are made more beautiful with polished silver and glassy blue enamel to accentuate their details.
This necklace set costs US$149 and is a great present especially if you're the third-wheel best friend between a League of Legends gamer couple.
If you're single this Valentine's Day and just want to express your love for League of Legends, RockLove and Riot Games' Poro Necklace is for you! With this super cute piece, you can literally own a pet Poro and take it to adventures anywhere you want. You can even interact with it using the Poro's hidden mechanism which can make its tongue move up and down. Go ahead and treat yourself with this RockLove piece for only US$85.
Riot Games also honors its royal couple Queen Ashe and King Tryndamere of the Freljord with a bracelet set made out of faux leather, each with a stainless steel adornment that showcases the pair's iconic weapon and armor — Ashe's arrow and Tryndamere's helmet. Both bracelets are packaged in a special box that boast the frozen lands of the Freljord. You can order this set for US$110.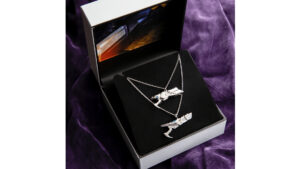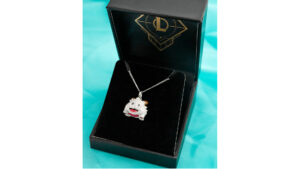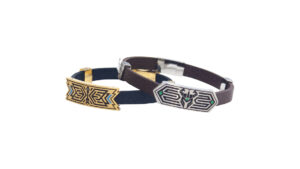 Riot's 2021 Valentines Collection also includes their existing pieces such as matching Xayah-Rakan bracelets, RockLove's vision and stealth ward necklaces, and even K/DA Evelynn's Skull Bag Charm.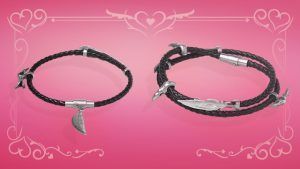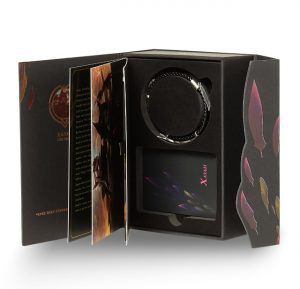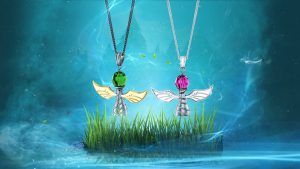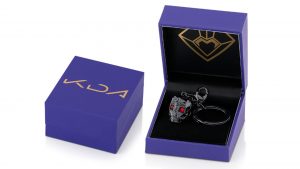 READ MORE: The best Wild Rift champion combos for duo queuing with your crush