Updated on April 8, 11:17 a.m. (GMT+8): Improved relevancy.
Before becoming Vi and Jinx in the League of Legends community, the Piltover siblings were known as Violet and Powder.
Their backstories were explored in Riot Games and Netflix's hit League of Legends anime series, "Arcane".
Violet's loveable sister comes to life as cosplayer SeeU recreates the character in real life with her shockingly accurate Powder cosplay.
---
Life imitates art in SeeU's Powder cosplay
Popular cosplayer SeeU brings Jinx's childhood persona to life in her Powder cosplay.
She posted a short clip of her Powder cosplay, with a side-by-side comparison of the animated version on her Twitter account. From Powder's eating mannerisms to her frustrated look, the cosplayer literally owned the character through her short skits.
She even recreated this famous scene from the League of Legends anime, with Violet affectionately caressing Powder's face.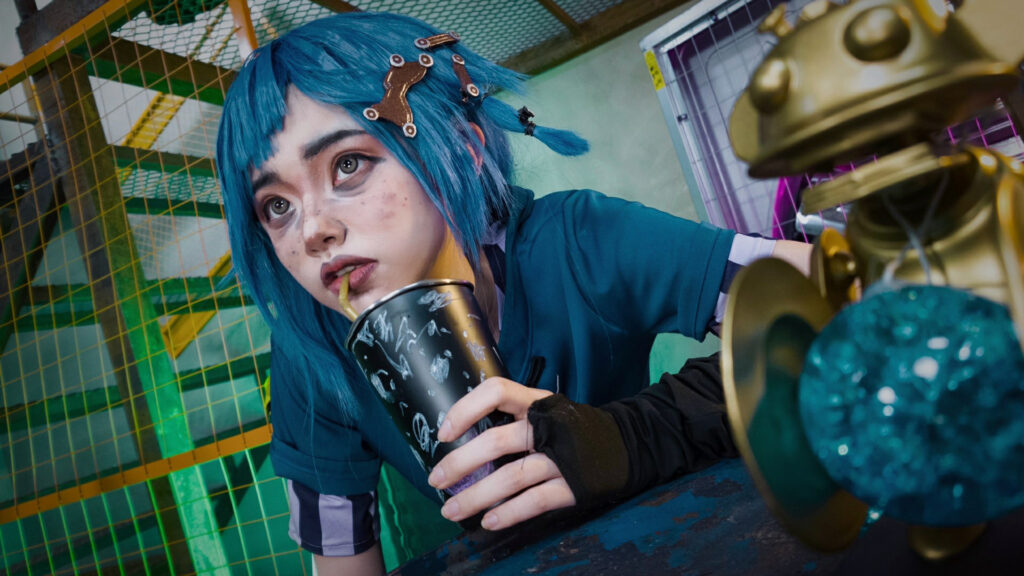 ---
---
---
What's even more impressive is her cosplay make-up, which she copied to a T after Fortiche Productions' unique art and animation style.
This isn't the first time that the Chinese cosplayer accurately cosplayed a character. Her Mavis cosplay from Hotel Transylvania went viral during the Halloween season after her perfect portrayal of the film's protagonist.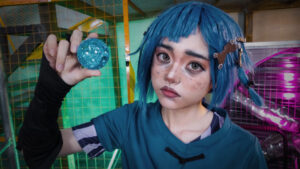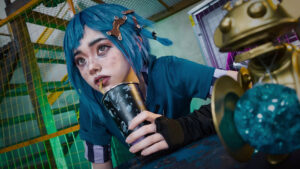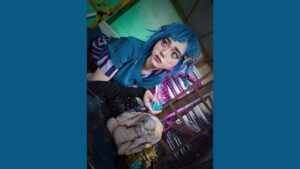 You can watch more of SeeU's side-by-side cosplay comparison videos on her Twitter and TikTok accounts.
READ MORE: Can you imagine these 5 K-pop idols as League of Legends champions?