Riot Games fans, are you ready for an epic crossover? The RiotX Arcane event is finally here.
In celebration of the game developer's first animated series, Arcane, Riot Games is hosting a month-long extravaganza across all its titles. Expect new experiences, and new in-game items!
---
What is RiotX Arcane event?
The event will feature digital cross-media events that evolve with each act of the show, along with in-game activations across all of Riot Games products, similar to the Sentinels of Light event that previously took place from June 14 to August 10, 2021.
RiotX Arcane event has already begun, with more to be revealed leading into what Riot Games calls a "Super Weekend" that will feature the League of Legends Worlds Championship and Arcane Premiere.
---
What can fans expect from the RiotX Arcane event?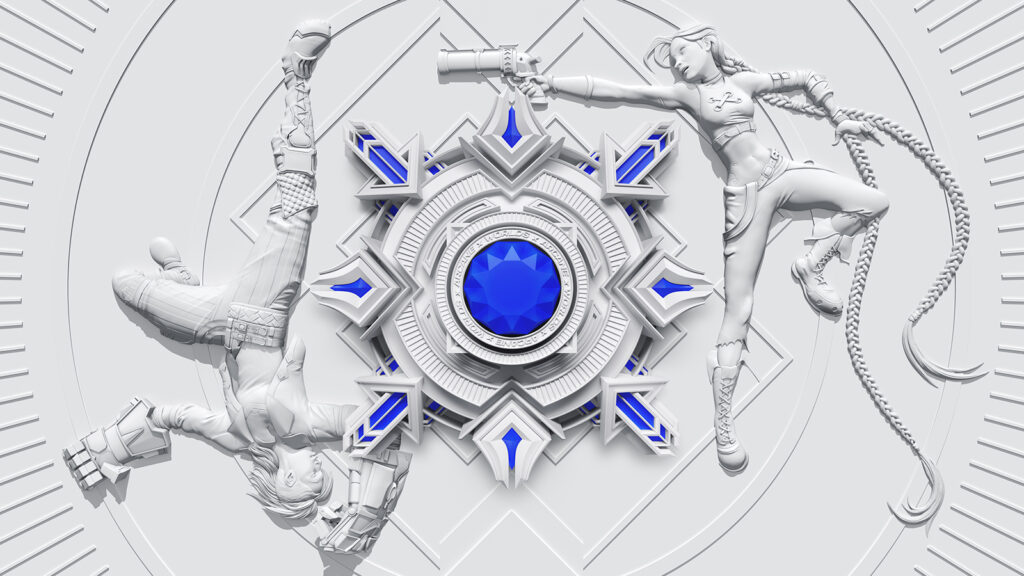 There will be new Arcane-themed product features and updates throughout the show's release, with each game celebrating the event in its own unique way.
The RiotX Arcane event will kick off with the League of Legends World Championship.
Worlds 2021 grand final
Riot Games has something special in store for this year's World Championship Show Open, which will feature Grammy Award-winning artists Imagine Dragons alongside PVRIS, Bea Miller, JID, and Denzel Curry. They will take players and fans on an Arcane-themed journey through Piltover and Zaun, the dual-city setting for Arcane.
The show begins on November 6 at 8:00 p.m. GMT+8 | 5:00 a.m. PT | 12:00 p.m. GMT, and will be broadcasted on Riot Games' official YouTube and Twitch channels.
Fans and players tuning in to the RiotX Arcane event's Global Premiere will receive the following Twitch Drops, in-game rewards given to fans who watch the event.
A Single Tear Emote (League of Legends: Wild Rift)
Arcane Capsule (League of Legends)
Fishbones Gun Buddy (Valorant)
Gizmos & Gadgets Little Legends Egg (Teamfight Tactics)
Jayce Emote (Legends of Runeterra)
RiotX Arcane event's rewards will go live on November 7. Additional in-game rewards will be available starting November 15. Meanwhile, Prime Gaming rewards are already available for claiming from now until November 30, 2021.
---
League of Legends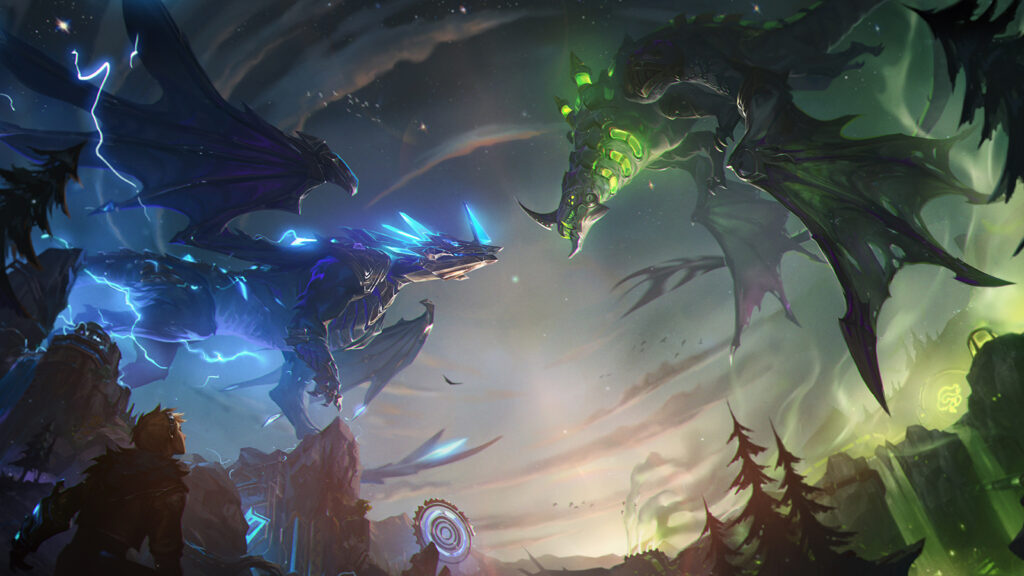 The game will dive deeper into the world of Arcane, releasing free Arcane skins inspired by the show, a variety of thematic updates to Summoner's Rift, and Preseason 2022 updates.
Free Arcane-inspired skins for Jayce, Vi, Caitlyn, and Jinx
Preseason 2022 Update featuring new elemental drakes, items, and runes
Caitlyn Art & Sustainability Update
Map accents on Summoner's Rift and more!
---
---
League of Legends: Wild Rift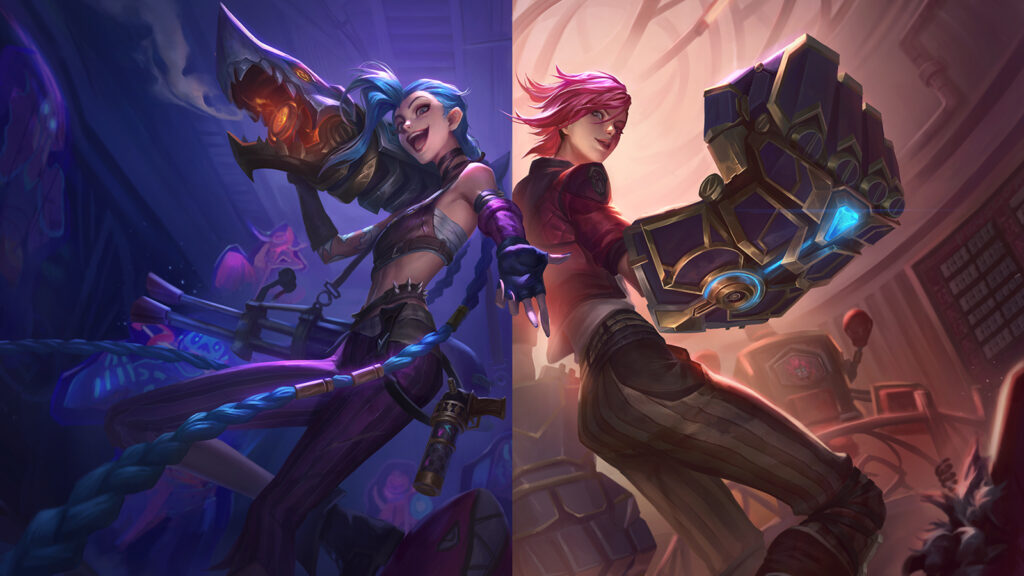 There will be a new game mode to be played, along with bringing two popular champs, free skins inspired by Arcane.
Arcane Experience in-game event
Arcane Jinx and Vi skins available free through daily login rewards
Jayce and Caitlyn's long-awaited release in the Hextech Heist event
Themed weeks in Guild vs Guild, including Jinx vs Vi
---
Legends of Runeterra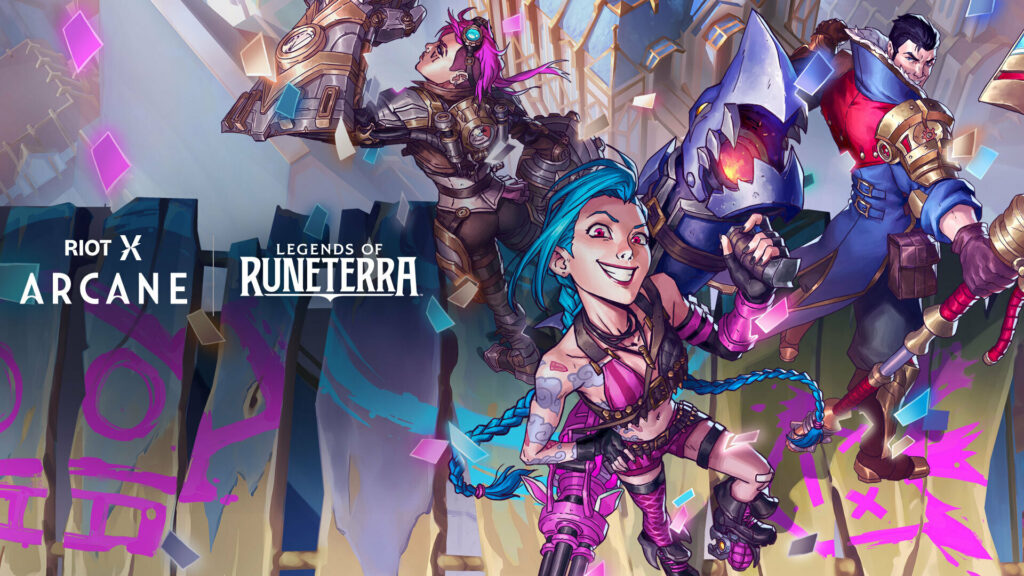 In celebration of the event, the game will release a permanent new game mode that enables players to journey through Runeterra as their favorite champions, including the adventures in Piltover and Zaun featuring Jinx & co.
The release of a new permanent PvE mode, The Path of Champions
New Champion: Jayce
Thematic support cards from Piltover & Zaun
Mega Event Pass
---
Teamfight Tactics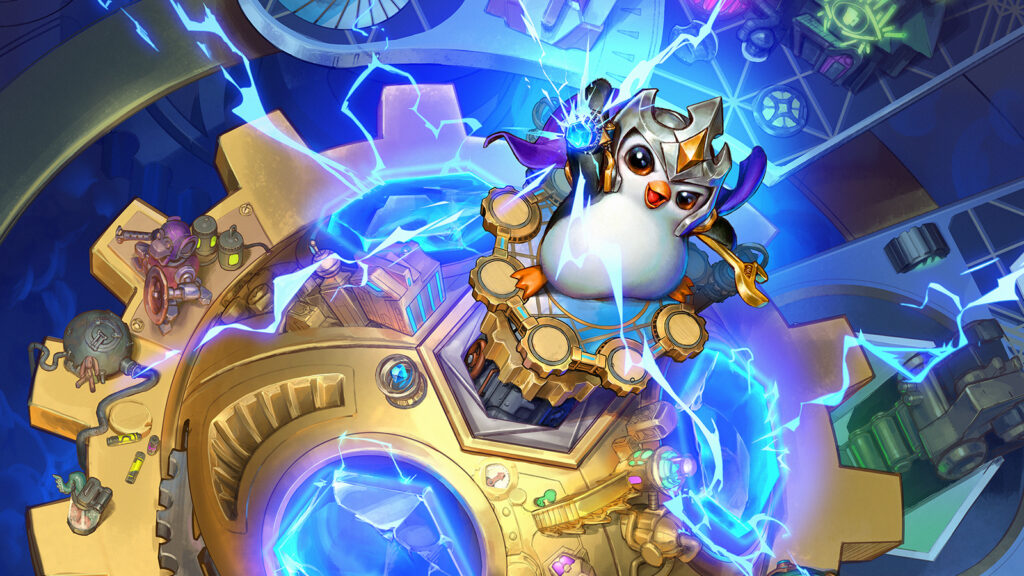 The game is set to keep the Gizmos & Gadgets party going with an all-new game mode, and some small surprises with a big impact.
Gizmos & Gadgets set release
Arcane-themed Tacticians including the introduction of new Chibi Champions
A new Double Up mode for you to play with your friends
---
Valorant
The game will be celebrating with new Arcane cosmetics and bundles right in time for Episode 3 Act 3.
Free RiotX Arcane Pass
Free in-game Collectible Items
In-game Arcane Collector's Set
New Agent: Chamber
---
RiotX Arcane Collector's Set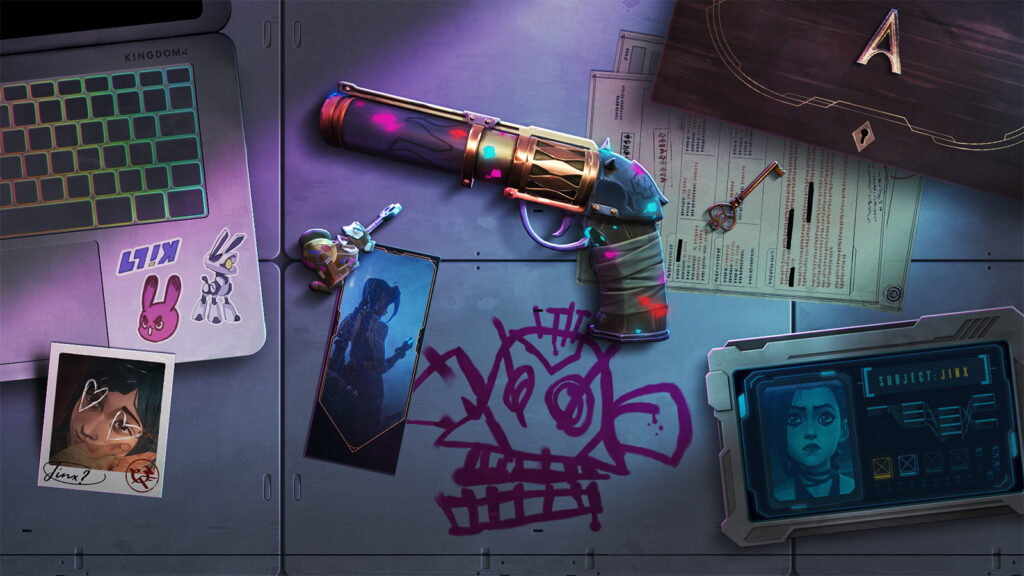 This limited edition RiotX Arcane event set will only be available in Valorant's in-game store from November 5 to 22, 2021. This collectible set will not return to the store or the Night Market, and must be purchased as part of the complete bundle.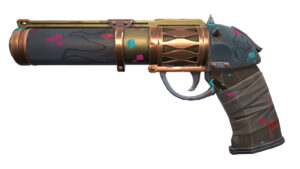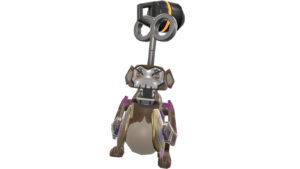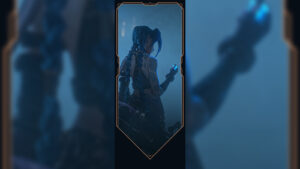 The set will set players back 2,380 VP:
Arcane Sheriff
Monkey Business Gun Buddy
Tag! You're Dead Spray
Arcane Mysteries Card
Jinx Title
---
PC room event (exclusive only to South Korea)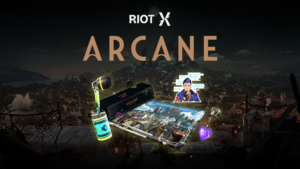 To celebrate the RiotX Arcane event in South Korea, Riot Games will be giving out special rewards for players who log into their League of Legends and Valorant accounts in 'Premium PC rooms' from November 2 until November 23, 2021.
Different rewards are provided every week, and players can participate in all events. Each week's rewards are configured differently.
League of Legends
Mystery Emote (Week 1)
One random skin fragment (Week 2)
Luxury Box and one key set (Week 3)
Valorant
One Zummer Pop gun decoration (Week 1)
One Love Bite gun decoration (Week 2)
IQ 200 spray (Week 3)
In addition, players who participate in the event will also have the opportunity to get the limited edition 'Arcane Jangpad'. Players in Korea can apply a total of 3 times, once per week. For more information, visit Riot Games Korea's official website.
---
Arcane Progress Days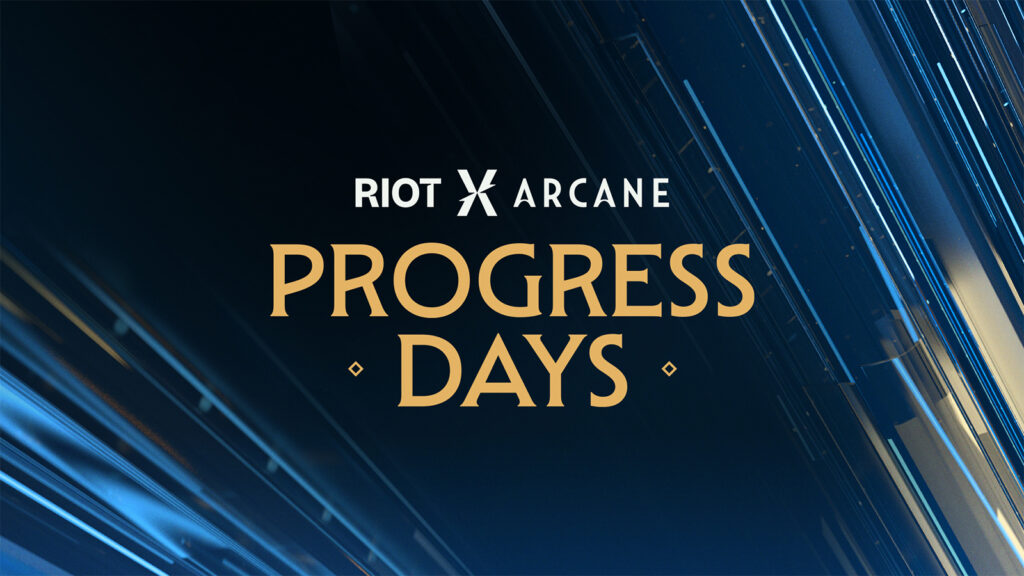 New Arcane-inspired content and product features will become available starting November 7, 2021.
League of Legends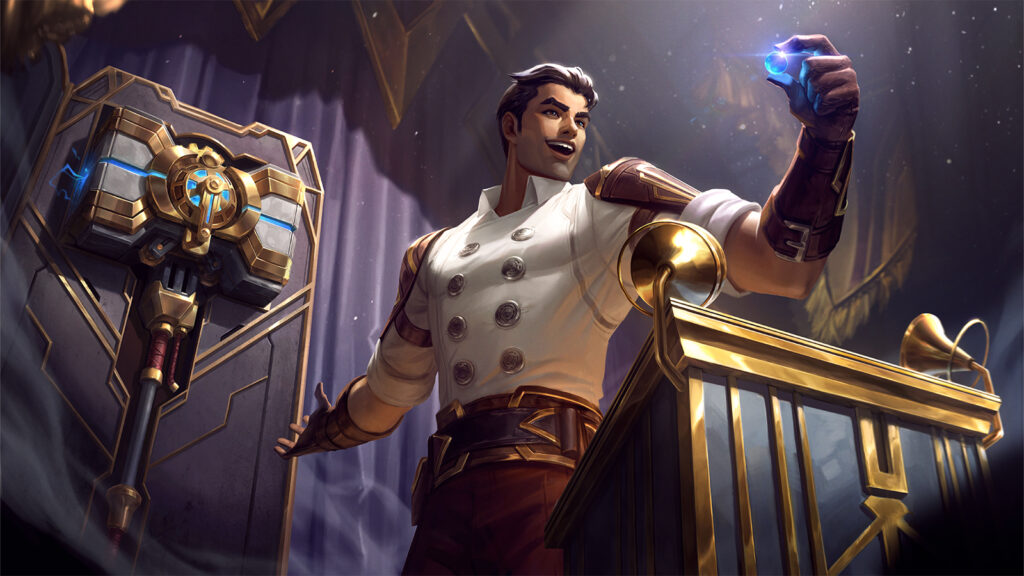 League of Legends players will be able to explore the Council Archives, a new interactive experience where you can study more of Arcane's story. In addition, Arcane Jayce will become available after winning one (or playing three) games of League starting this week.
Legends of Runeterra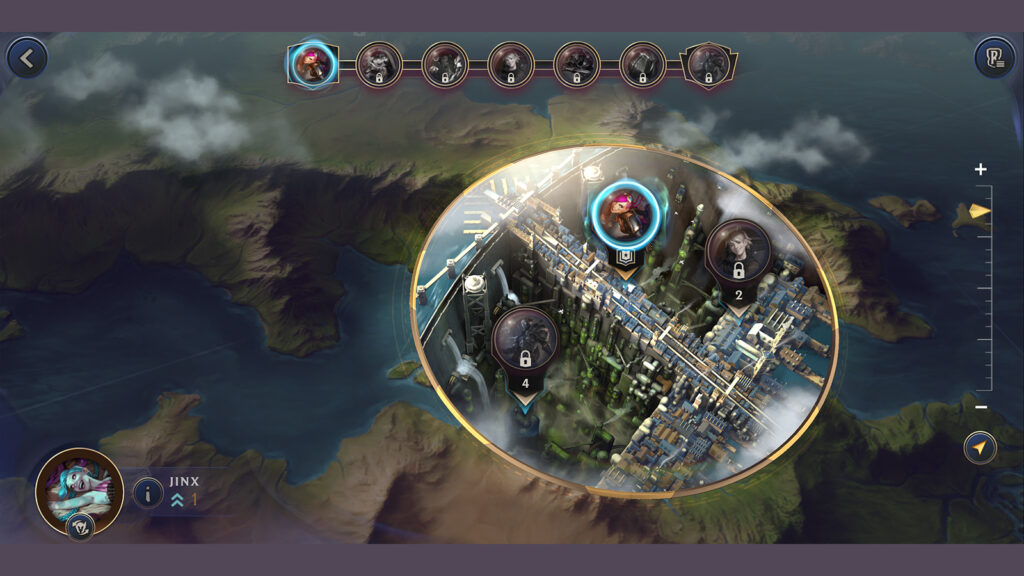 Legends of Runeterra has a bunch of new content as well, headlined by The Path of Champions, a permanent PvE mode featuring adventures through Piltover & Zaun and roguelike campaigns through other regions of Runeterra.
New Champion: Jayce
Thematic support cards from Piltover & Zaun
The Path of Champions Event Pass, featuring 35 collectively rewards including new Guardians, Emotes, and more.
Piltovan Rooftops Board
New Champion Skins
Jayce Champion Deck Bundle
Hextech Guardians
League of Legends: Wild Rift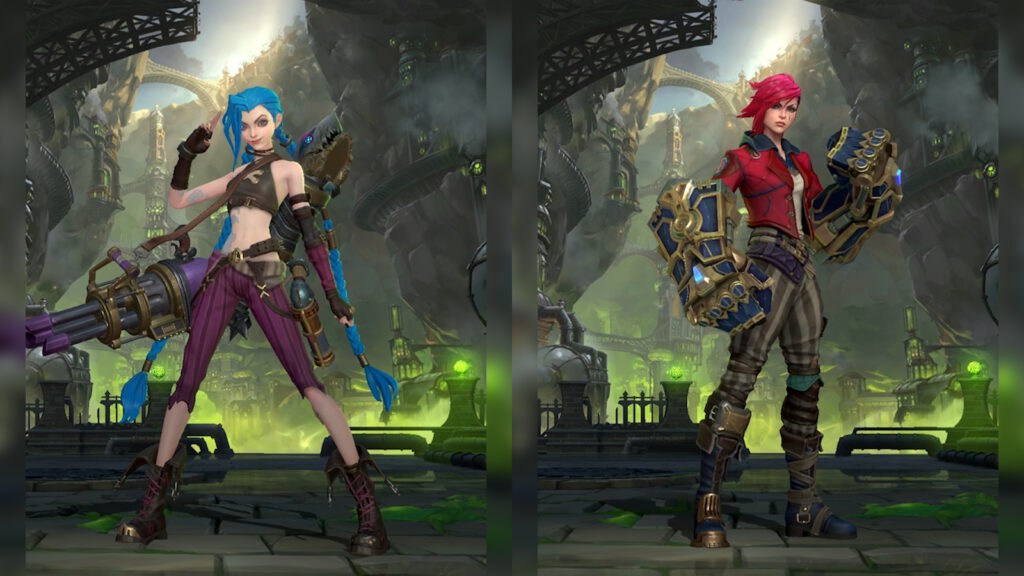 Complete daily login rewards to obtain Arcane-style Jinx and Vi skins for free.
Arcane Experience in-game event
Jayce and Caitlyn hit the Hextech Heist event
Themed weeks in Guild vs Guild, including Jinx vs Vi
Additionally, The World of RiotX Arcane event hub will unlock new earnable in-game rewards until November 30:
League of Legends: Arcane Capsule, Arcane Icon
Teamfight Tactics: One Gizmos and Gadgets Little Legend Egg
Legends of Runeterra: One Jayce Champion Card
Wild Rift: 100 Poro Coins
VALORANT: One Exclusive Poro Gun Buddy
---
Undercity Nights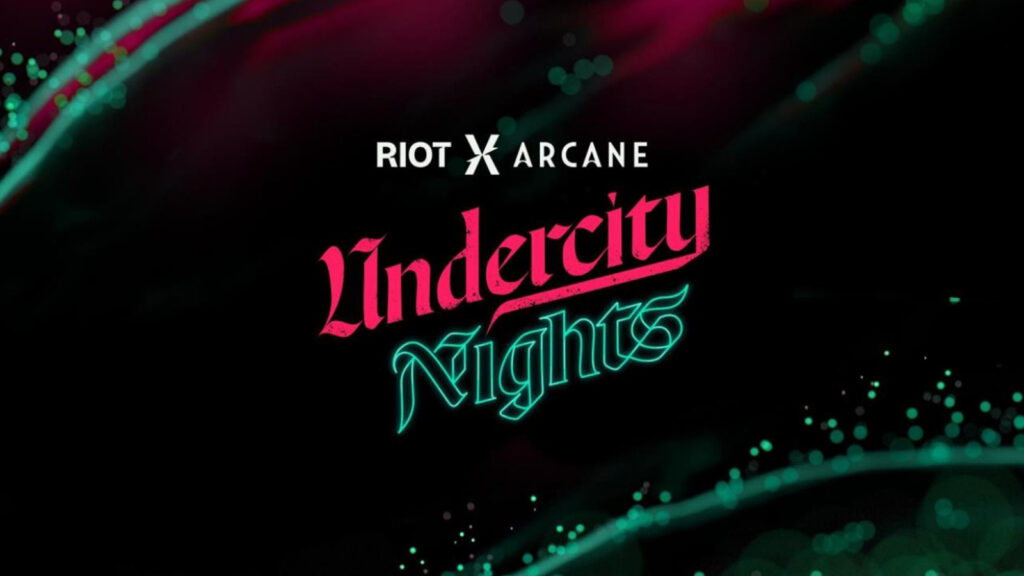 Undercity Nights is the latest RiotX Arcane event and it will add new content, more events, and plenty of shimmer-infused surprises from November 14 to 22 throughout Riot Games' titles.
League of Legends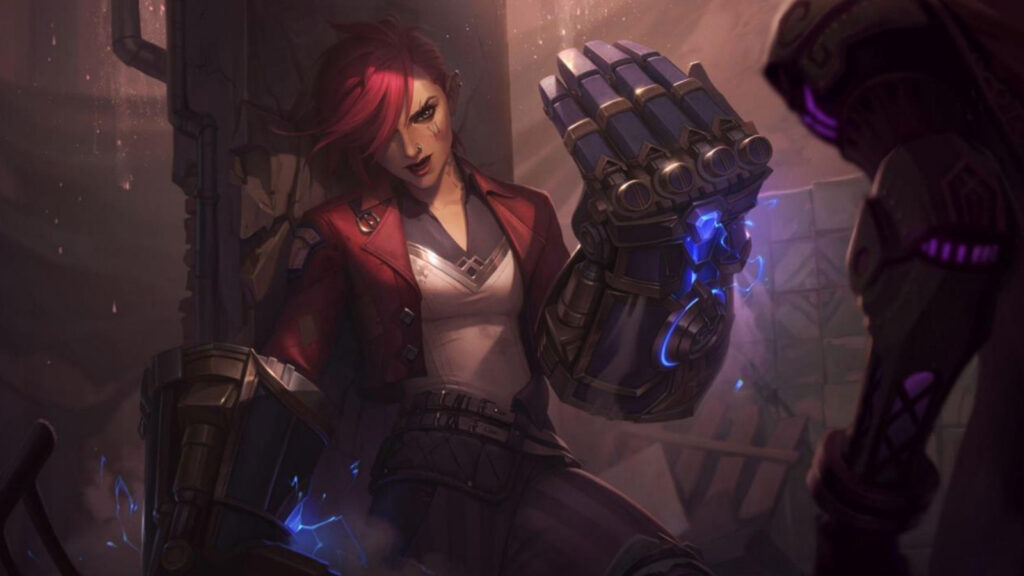 Preseason 2022 comes to the Rift with the debut of new items, an Inspirational Keystone, Objective Bounties, and Hextech and Chemtech Drakes. Players can also earn Arcane Vi by playing three games or winning one during the Undercity Nights RiotX Arcane event.
Teamfight Tactics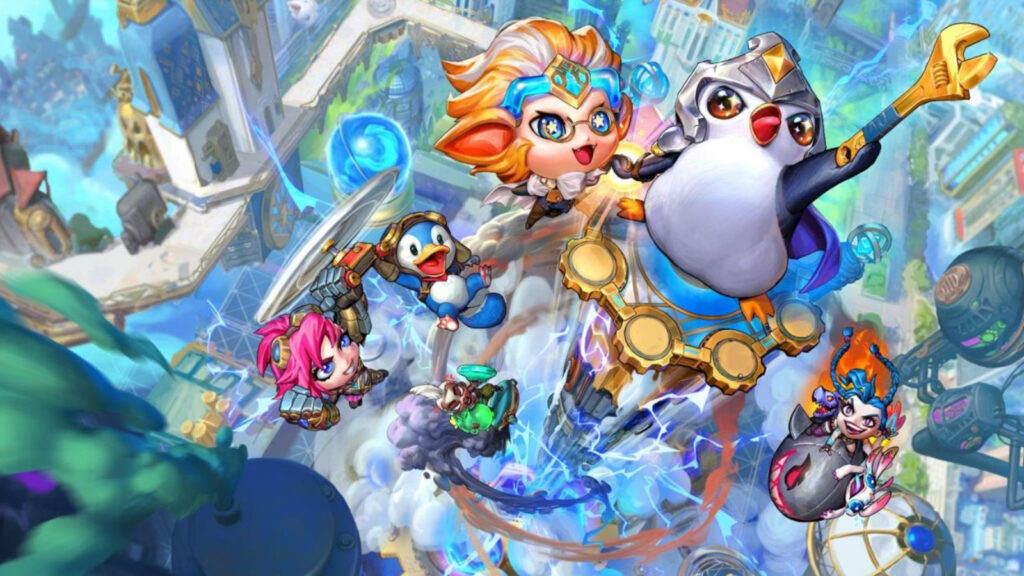 On November 17, Riot Games will be introducing 'Double Up', a new game mode where players can team up and share the experience of rerolling all their gold in search of Viktor to lock in their comp.
World of RiotX Arcane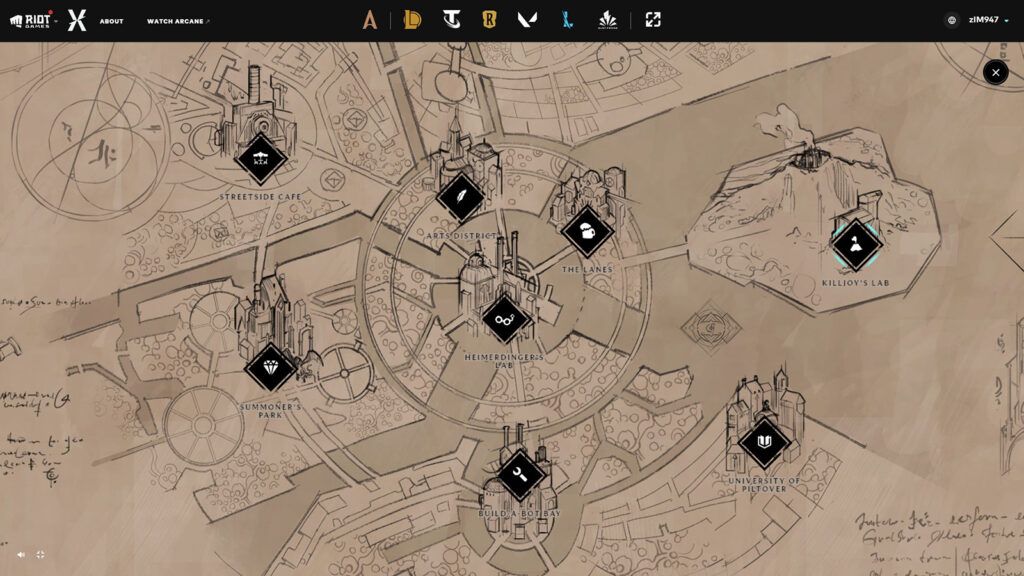 Riot Games' multi-game world also features new content with more conversations, minigames, and rewards as players explore deeper into other experiences during Undercity Nights. Players can unlock all the rewards until November 30, 2021.
Legends of Runeterra — Hold the Applause Icon
Valorant — Fishbones Spray
League of Legends — Arcane Ward
Teamfight Tactics — Zaun City Rooftop Arena
The week of Undercity Nights culminates in a two-day live broadcast community celebration that will bring undercity to life on November 19 and 20, with Arcane's Act 3 release as the marquee event. Players can also earn more Twitch Drops from watching Arcane's Premiere.
On November 20, streamers and Rioters will battle head-to-head in the final stage of the Riot Gauntlet. The matches will be broadcast live on Twitch and YouTube during Undercity Nights. The winners will get to donate their share of the US$100,000 prize from Riot Games to the global charity of their choice.
READ MORE: Watch League of Legends' Arcane on Burj Khalifa, the world's tallest building