After being a mainstay at European team Fnatic for years now, Martin "Rekkles" Larsson has decided to go out of his comfort zone and join League of Legends European Championship (LEC) 2020 Spring and Summer champions G2 Esports.
Many loyal Fnatic fans and even G2 fans were baffled by this decision by the 24-year old Swedish bot laner, which is why he dedicated a two-part video where he explained why he left Fnatic, his stance on Western teams at Worlds, and his expectations coming into G2.
---
Leaving Fnatic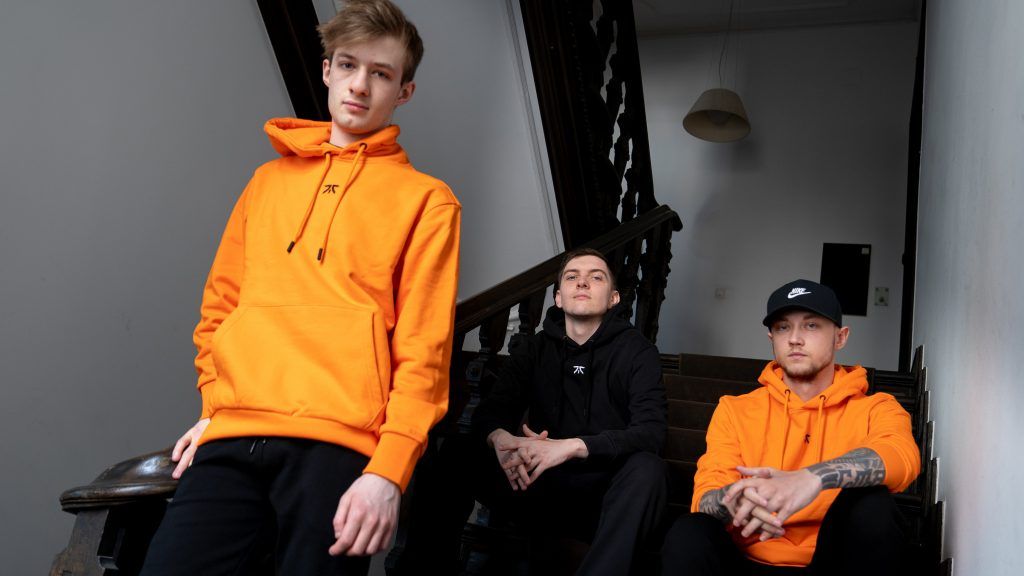 From first playing under Playing Ducks back in 2012, Rekkles has come a long way in the League of Legends esports scene. He has made it clear that he always has one goal in mind, and that is to win the prestigious League of Legends World Championship (Worlds). Fnatic managed to reach as far as the Quarterfinals at Worlds 2020 this year, only to be beaten up by League of Legends Pro League (LPL) favorites Top Esports.
It was one of the many shortcomings Fnatic had this year, especially after getting so close to the LEC Spring and Summer championships only to get 3-0'ed by G2.
With all these failed attempts to bag a championship trophy, Rekkles revealed the real reason why he left Fnatic — his thirst for victories.
"I did it because I thought it would give me the highest chances of succeeding. It wasn't anything to do with money or fame or creating chaos — I have always just sought the victory, sought the success," explained Rekkles. "It helps to feel that I keep making these decisions based on the fact that I think it's what's going to get me the furthest in terms of success and victories, not in terms of anything else because that's who I am."
The Fnatic-G2 rivalry has always been a classic tale told throughout Europe about the old kings Fnatic trying to relive their glory days again and the new kings G2 who have been consistently winning championships back and forth.
"Up until this point I always thought they (Fnatic) were the team to play for, I didn't see G2 coming like this." started Rekkles.
"The idea has always been there, I always wanted to play for a team that have the highest chances of doing the most damage in all the tournaments they participate in and I, up until this point, thought that was Fnatic. I feel a bit ashamed in a way that we managed to get surpassed by G2 because it was kind of my task to defend that legacy, I think. "
He also clarified that he's not leaving Fnatic on bad terms, and that he's in a good relationship with specific members of the organization.
"I guess I want everyone to know that I'm not leaving on bad terms," said Rekkles. "It's just I have this dream of like being the player everyone remembers when they look back at time. I always tried to make choices based off on that."
Fnatic's current confirmed roster consists of Gabriël "Bwipo" Rau on top, Oskar "Selfmade" Boderek on jungle, and newcomer Yasin "Nisqy" Dinçer.
"I'm kind of scared of them (Fnatic) next year now," said Rekkles. "I think they have like a lot of good pieces of the puzzle."
---
On Western teams winning Worlds
The closest that Rekkles had to achieving his goal was back in Worlds 2018 when Fnatic reached the Finals to face Invictus Gaming.
"Just making it to the finals in the first place made me realize it's very possible as a European or Western team to create some damage at the Worlds stage."
"I feel like up until 2018 everyone just kind of participated in Worlds, they never really went there to win. As a Westerner it's always been: you go to Worlds, you hopefully make it out of groups or maybe to a semifinals and then that's the end of your story."
This has always been the case among Western teams, especially since it has been nine years since Fnatic won Worlds. ONE Esports even had an argument on whether Western teams can win Worlds 2020 (to which the answer is no after G2 got taken down by DAMWON Gaming).
"After 2018 I realized we very well might as well be champions one day, again here in Europe. Then the whole thing of staying in one team and just being happy regardless of results kind of died away from me because I realized these are very important years, important moments for me to take advantage of and I think that's kind of tying into them seeing G2 as like, the team that I think can give me these important years and important moments."
---
---
Coming to G2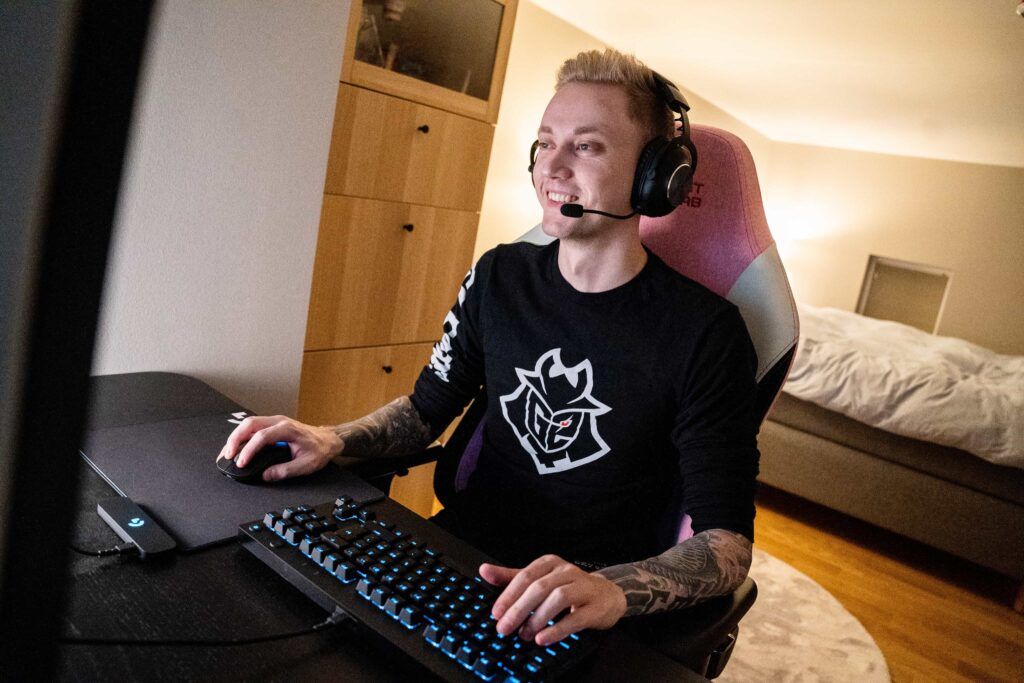 Rekkles also shared his expectations and worries about joining G2. He's very excited to be reunited with Rasmus "Caps" Winther after the time they spent under the Fnatic banner back in 2016. He revealed that he always felt like they were a strong carry-duo.
"Looking forward to playing with the whole team, especially with Caps," said Rekkles. "He was the more crazy, aggressive one and I was more the consistent, safer one."
When asked about his limited champion pool, Rekkles said that he has already worked on it for the last couple of years.
"Since then, like the last three years or so, I've been quite good actually at learning new champions and expanding my champion pool or showing that I can do more things. If the team wants to play crazy, I'll play crazy. If the team wants to play slow, I'll play slow because that is my role in the game."
G2 is known for its fun, goofy vibe inside tournaments and more so outside of tournaments. CEO and founder Carlos "ocelote" Rodriguez and jungler Marcin "Jankos" Jankowski are just some of the biggest meme guys inside the organization.
With his stern facade, one of Rekkles' biggest worries is trying to fit into this hilariously crazy squad.
"Obviously there's a little bit of worry in terms of how we fit in socially with the team or culturally," said Rekkles. "When it comes to the game I know we're gonna be fine but I am worried with maybe me being more of a serious guy, quieter guy, maybe not the leader that you expect, not basically Perkz."
Rekkles also promised that he will sing together with G2 Esports as long as he's familiar with the lyrics.
"It depends on what song we're singing but I will chip in if i know."
Here is the first part of Rekkles' interview with G2 Esports: