Spanish-based team MAD Lions roared their way to victory this weekend defeating both Origen and Rogue to hold onto their first-place standing in the League of Legends European Championship (LEC) Summer Split Week 3.
They have only dropped one game so far — against G2 esports in Week 1.
---
Week 3 results
Excel Esports 1 – 0 Schalke 04
Team Vitality 0 – 1 Misfits Gaming
SK Gaming 1 – 0 G2 Esports
MAD Lions 1 – 0 Origen
Fnatic 0 – 1 Rogue
SK Gaming 0 – 1 Team Vitality
Excel Esports 0 – 1 Misfits Gaming
Origen 1 – 0 Schalke 04
MAD Lions 1 – 0 Rogue
G2 Esports 1 – 0 Fnatic
Match of the week: G2 Esports vs Fnatic
Fans were thrilled to see LEC kings G2 Esports and Fnatic clash again, months after their last face-off in the 2020 LEC Spring Final.
It was a painful 25-minute game for Fnatic fans, as G2 Esports kept running them over in team fights.
G2 was consistently unstoppable from mid to late game, particularly when Martin "Wunder" Hansen's Mordekaiser and Luka "Perkz" Perković's Kalista ramped up.
Just before the third drake spawned, CMihael "Mikyx" Mehle's Nautilus hooked Gabriël "Bwipo" Rau's Ornn, allowing all four G2 members to ganged up on him.
At the same time, Wunder's Mordekaiser soaked up all the damage from the rest of Fnatic, zoning them out. This bought time for Perkz annihilate the remaining members of Fnatic for a Quadrakill.
The game ended at 25 minutes, with an 11,000 gold lead by G2 Esports. This marks four consecutive losses for Fnatic, a stark contrast to their perfect performance in Week 1. They've dropped to seventh place, with a 3-4 standing.
Meanwhile, G2 Perkz won't be seen for a while, as he takes a short break from the LEC.
Will we finally see substitute player Kristoffer "P1noy" Pedersen in the spotlight?
---
---
Player of the week: Rasmus "Caps" Winther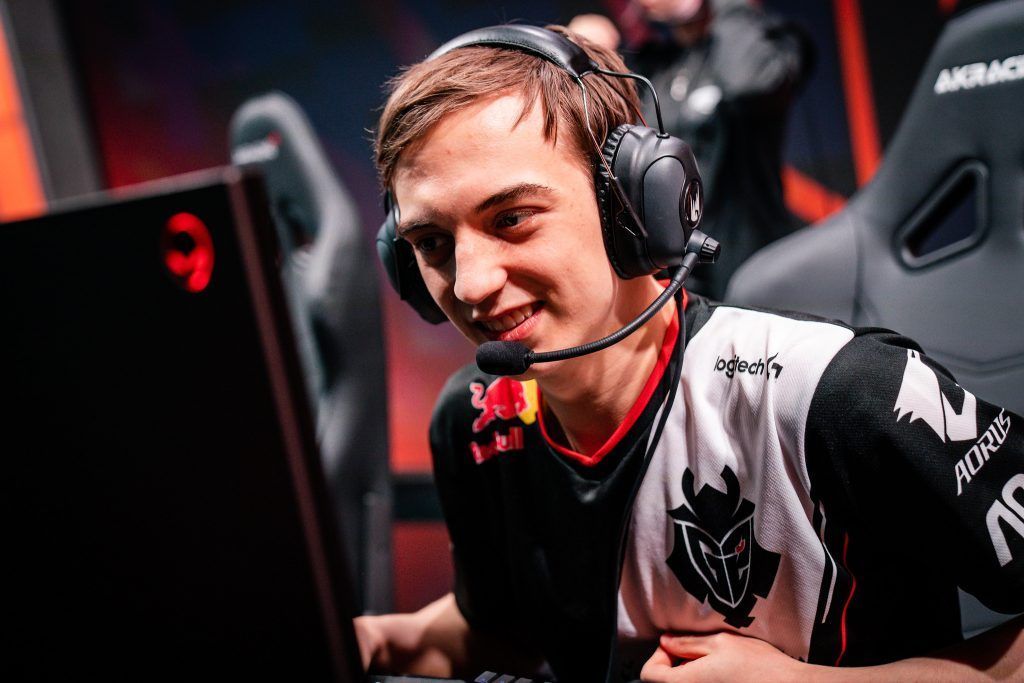 Perkz may have caught everyone's attention with his Quadrakill during the G2 vs Fnatic match, but Rasmus "Caps" Winther's performance was the most stellar of them all.
On Twisted Fate, Caps was able to snowball both the top and bot lane by roaming and ganking during the early game, and had set up Wunder's Mordekaiser and Perkz's Kalista to dominate later in the game.
---
Standings
1. MAD Lions (6-1)
2. Rogue (5-2)
3. G2 Esports (4-3)
3. Misfits Gaming (4-3)
3. Origen (4-3)
3. SK Gaming (4-3)
7. Fnatic (3-4)
7. Team Vitality (3-4)
9. Excel Esports (2-5)
10. Schalke 04 (0-7)
READ MORE: LEC Summer Week 2: MAD Lions spring into first place