With competitive League of Legends returning with the new year, teams from the four major leagues of LCK, LCS, LEC, and LPL will test out their newest signings to see if they're cut out for the season grind.
But how do the top teams from each league stack up against each other? Here's what we think.
---
1. DWG KIA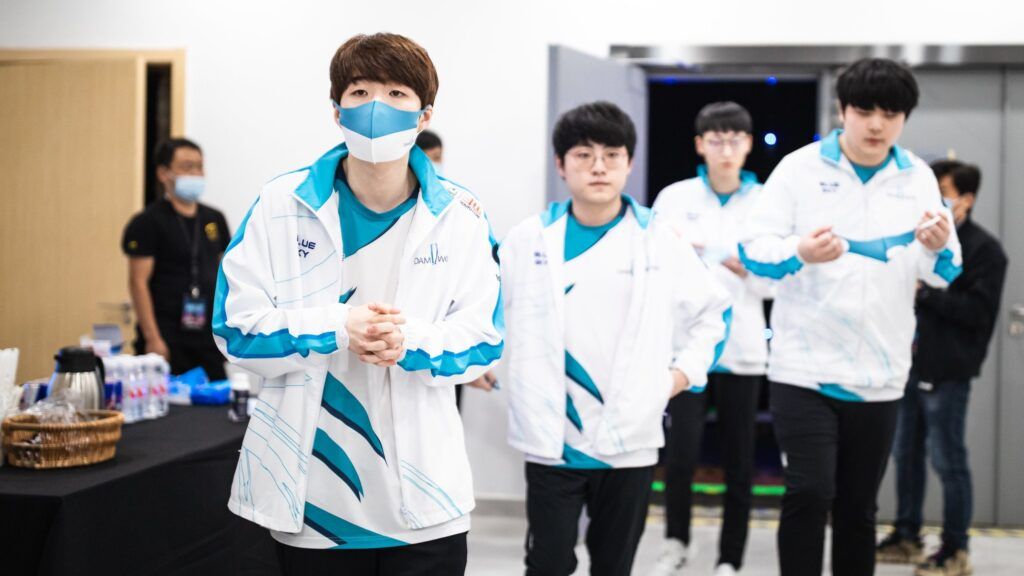 Worlds champions, DWG KIA (previously DAMWON Gaming) top our list as the best team in the world right now. Despite having a questionable Spring performance that slated them as a mid-table team, Heo "ShowMaker" Su and the boys turned into a powerhouse throughout the Summer Split, finishing as LCK Summer champions with a 16-2 record.
Continuing their momentum, the team stomped the competition at Worlds 2020, taking out fellow LCK team DRX and international rivals G2 Esports. By defeating Suning in the finals with a 3-1 scoreline, the team took home their first-ever Summoner's Cup and reinstated Korea's dominance in the international scene.
While the team lost a key playmaker in Jang "Nuguri" Ha-gwon, the new KR superteam recently won the KeSPA Cup 2020 with new top-laner Kim "Khan" Dong-ha, showing that the team is ready to dominate the 2021 season.
---
2. Top Esports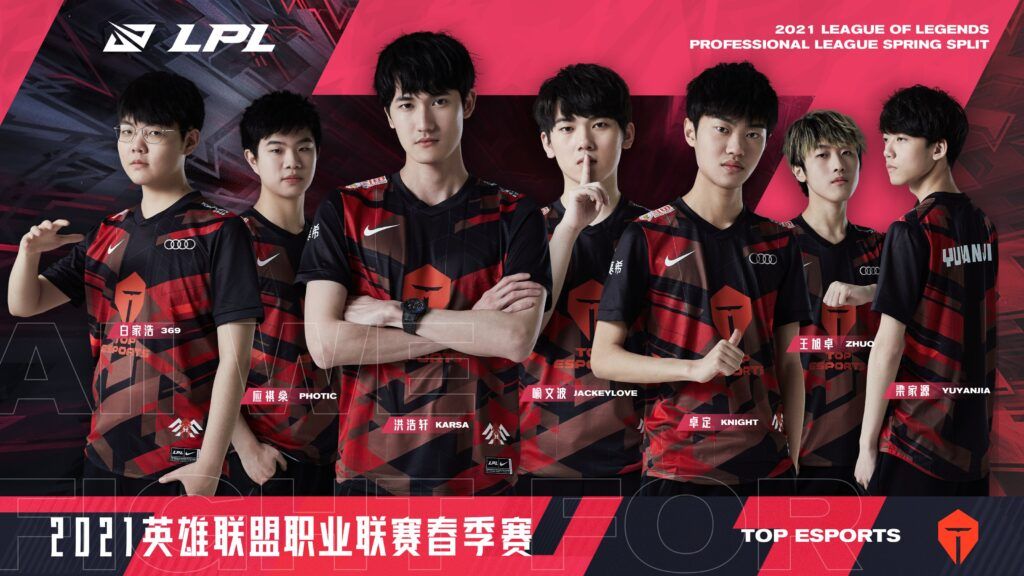 The main roster of the number one LPL team in 2020 will be sticking together for Spring 2021. In addition to support Liang "yuyanjia" Jia-Yuan, the LDL star player from Team WE's academy Wang "Zhuo" Xu-Zhuo has joined the team. He replaces Zhang "QiuQiu" Ming, who did not get much playtime last year.
During the Demacia Cup 2020, after Team WE narrowly defeated JD Gaming in the semifinal, fans and analysts were convinced that this final will be one of the most one-sided stomps in the history of the competition.
As expected, TES swept WE 3-0 for the Demacia Cup championship. While other LPL teams may be strong, TES has been the most consistent. Despite faltering during the Worlds 2020 playoffs, they still dominated the Mid-Season Cup last year, and will be striving once again towards the coveted Summoner's Cup this year.
---
3. JD Gaming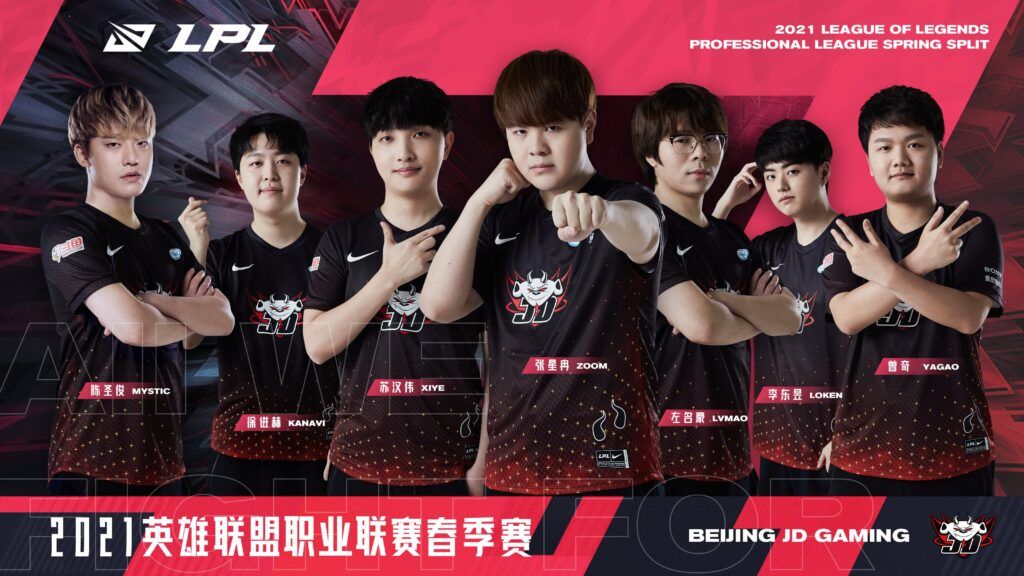 The only LPL team this season that did not have any players leave is JD Gaming. They battled against Top Esports twice in LPL Spring and Summer last year for the domestic title. They managed to claim the championship in Spring, and went on to hand DAMWON Gaming their only loss during the group stage.
Unfortunately, they did not show up when it mattered most. Falling to Suning 3-1 in the quarterfinals, it was the third seed team that went on to defeat Top Esports in the next round to reach the final.
This year, they've added former LGD Gaming mid laner Su "xiye" Han-Wei and Afreeca Freecs bot laner Jin "Mystic" Seong-jun to the roster, which only gives them more options to push their advantage in terms of flexibility and champion selection.
Even though they lost to Team WE 3-2 in the Demacia Cup semifinals, it was without their core mid laner Zeng "Yagao" Qi. Expect to see more JD Gaming versus Top Esports in 2021, and more.
---
4. G2 Esports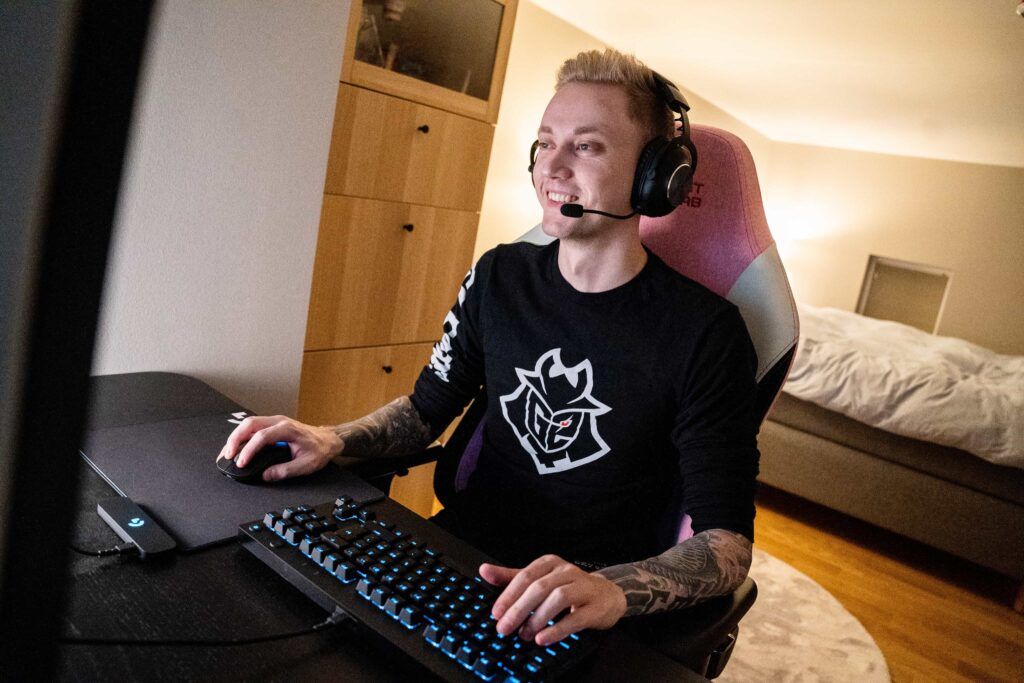 Perkz is out, Rekkles is in!
A new season spells out fresh beginnings, especially for ex-Fnatic player Martin "Rekkles" Larsson as he signed a three-year contract with G2 Esports.
"Up until this point I always thought they (Fnatic) were the team to play for, I didn't see G2 coming like this." said Rekkles.
Rekkles, along with Fnatic, has been pitted several times against G2 for the last competitive seasons, eventually forming the classic rivalry of the old and new kings of Europe when it comes to professional League of Legends.
With his consistency and teamfighting, Rekkles has a big chance at making it to Worlds 2021 with the LEC's finest by his side. He has been smurfing with G2 members Mihael "Mikyx" Mehle, Marcin "Jankos" Jankowski, and Martin "Wunder" Hansen during the off-season and the chemistry between him and the team already seems impeccable as seen during Rekkles' streams.
Aside from Rekkles, G2 remains a strong contender with mid laner Rasmus "Caps" Winther at the core of their roster.
---
5. T1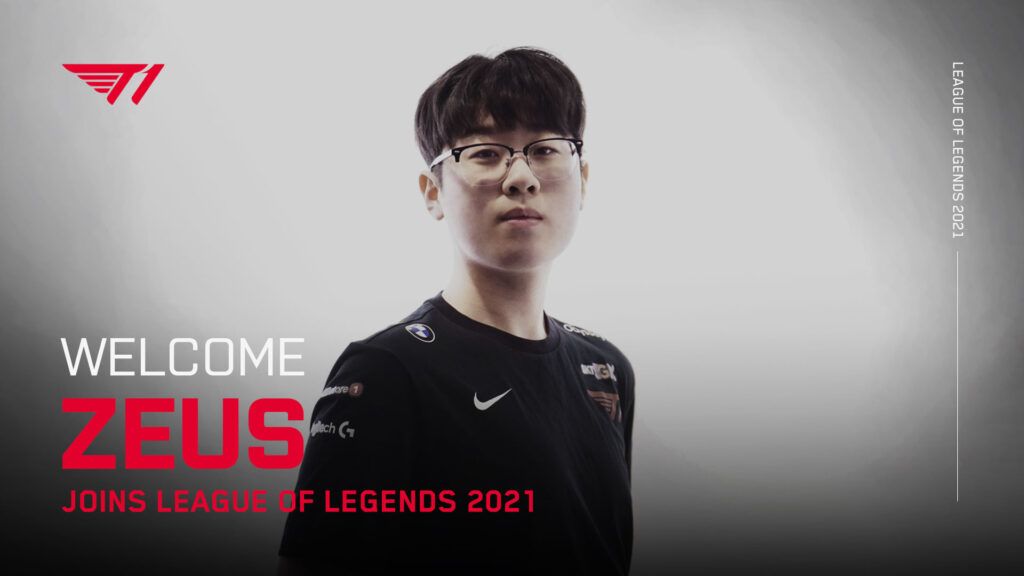 While DWG KIA represents the new age superteam of Korea, T1 enters the rankings as the longstanding org that cultivates high-profile players from their developmental team.
Despite missing Worlds 2020 due to an unfortunate finish at the LCK Regional Finals, the team has been gearing up for a stronger line-up ever since. T1's most worthy additions to their star-studded line-up include former DRX support Ryu "Keria" Min-seok and T1 Academy player Choi "Zeus" Woo-je.
Keria enters T1 as one of the best supports in the league and with his recent experience at Worlds 2020, we're bound to see him and Park "Teddy" Jin-seong dominate the bot lane in future international appearances. As for Zeus, not much is known about the 16-year-old phenom, but his recent efforts of climbing to the top five of the Korean ladder with two accounts show that he'll be a rising rookie in 2021.
While Lee "Faker" Sang-hyeok has been the focal point of the team since its inception, T1's 10-player roster might signal a new initiative that will usher in the next generation of T1 greats. We've already seen players like Lee "Clozer" Ju-hyeon and Lee "Gumayusi" Min-hyeong act as solid substitutes in both regular season and playoff occasions.
If T1 can find the perfect balance between young guns and veterans, the KR superteam could possibly grab another World Championship this year.
---
---
6. FunPlus Phoenix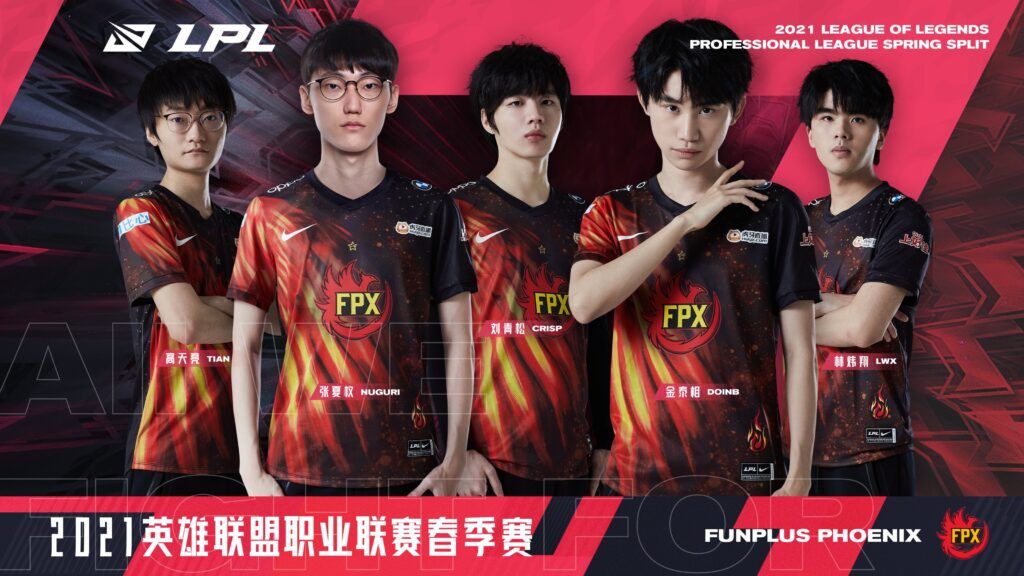 At the start of the offseason, there were already rumors about Jang "Nuguri" Ha-gwon leaving DAMWON Gaming for the LPL.
Taking his place in FunPlus Phoenix, the organization is hoping that this superstar top laner and World Championship winner will be able to completely fill the role that was once occupied by two players –Kim "GimGoon" Han-saem and Kim "Khan" Dong-ha.
It'll be interesting to see how FPX adapt to this newfound top side power, for they've typically relied on Kim "Doinb" Tae-sang roaming to snowball bot lane.
In thick rivalry with fellow Korean top laner Kang "TheShy" Seung-lok of Invictus Gaming, we're totally looking forward to Nuguri's clashes against the best of what the LPL can offer.
---
7. Invictus Gaming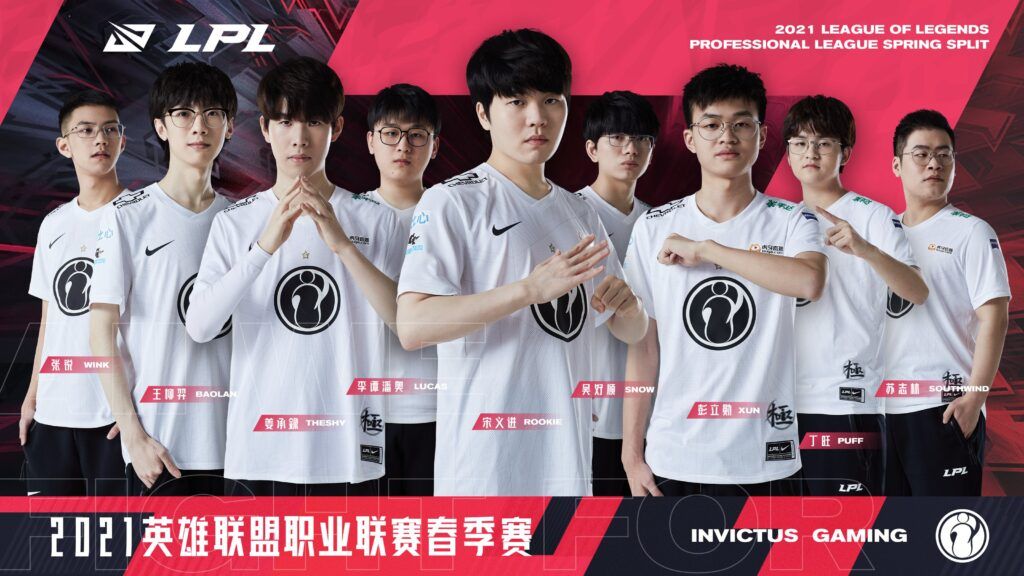 Invictus Gaming finished in first place in LPL Spring 2020, and fourth in the playoffs. When it came to Summer, they finished third before falling to LGD Gaming in the playoffs. IG failed to qualify for Worlds as the fourth seed, and their journey ended there.
Plagued with many difficulties from communication problems, to unnecessary overextensions, to super high risk no reward plays, the question remains as to whether bringing in their promoted jungler Peng "XUN" Li-Xun from their academy team will will make or break the team.
He takes his place on the main roster as Gao "Ning" Zhen-Ning takes a temporary break from professional play. What we can say is that former eStar and Royal Never Give Up academy bot laner Zhang "Wink" Rui is a definite upgrade for bot lane.
---
8. Cloud9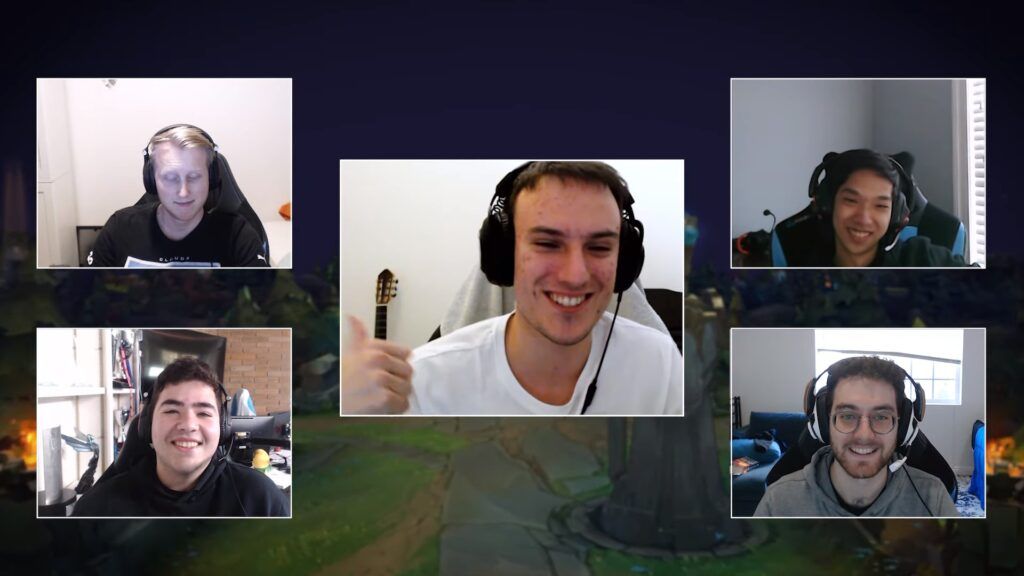 Cloud9 steps into 2021 with some massive changes in its talent pool. With such a disappointing Summer after a triumphant Spring championship, the team bolstered their roster by importing LEC superstar Luka "Perkz" Perković as its newest mid-laner.
While Perkz is more known for his efforts in the bot lane, he's shown that he could play various roles on occasion. In a recent C9 video, the two-time Worlds finalist played Aatrox in the top lane, showing that he can easily adapt to any role given to him.
Aside from the mid upgrade, Cloud9 also promoted Academy coach Kim "Reignover" Yeu-jin and top-laner Ibrahim "Fudge" Allami to round out their LCS roster. With the duo coming from an incredible 2020 season of two Academy championships, they'll likely transition well in the bigger, more competitive league.
With Reignover ready to right Cloud9's wrongs in the last season, we'll keep an eye on Perkz and Fudge and see if they're able to bring another LCS title to the team.
---
9. Team Liquid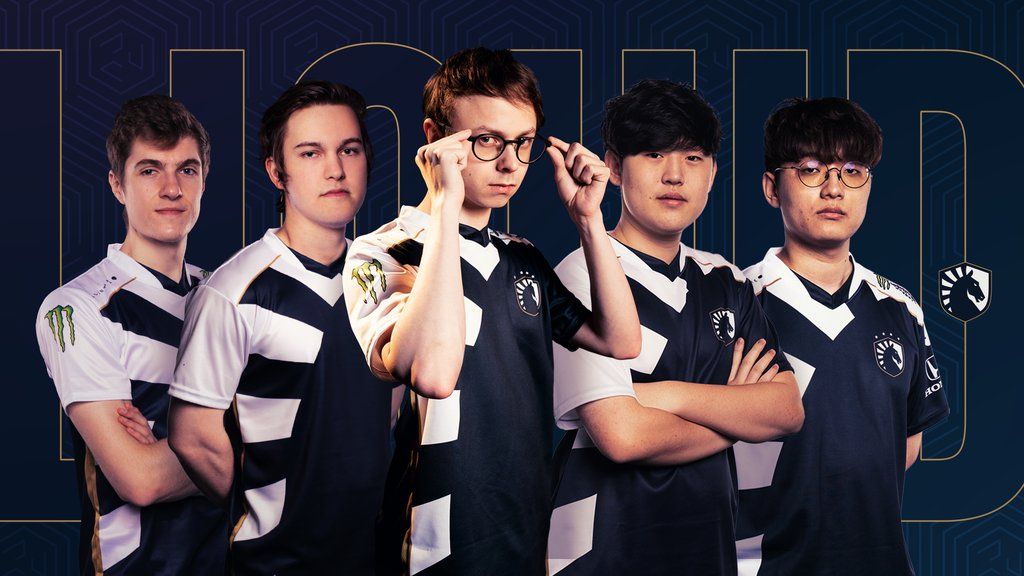 Team Liquid returns with more of the same world-class attitude they had in 2020. With a redemptive 2020 Summer Split that led them to Worlds with a game-changing coach in Joshua "Jatt" Leesman and Rookie of the Year Edward "Tactical" Ra, TL aims to increase their chances by replacing the weakest aspects of their team.
Leaving its bot and mid lane untouched, Team Liquid signed Lucas "Santorin" Larsen and Barney "Alphari" Morris to create a new top-side synergy. With Santorin recently attending Worlds 2020 with FlyQuest, he fared well against the likes of DRX and Top Esports as a control-heavy jungler. Despite Alphari and his lackluster time at Origen, his recent move to TL is definitely a redemption arc for him to prove his worth as a player.
As a frequent Worlds competitor, Team Liquid's line-up looks more than promising and may help improve the LCS' chances at upsetting its international opponents.
---
10. TSM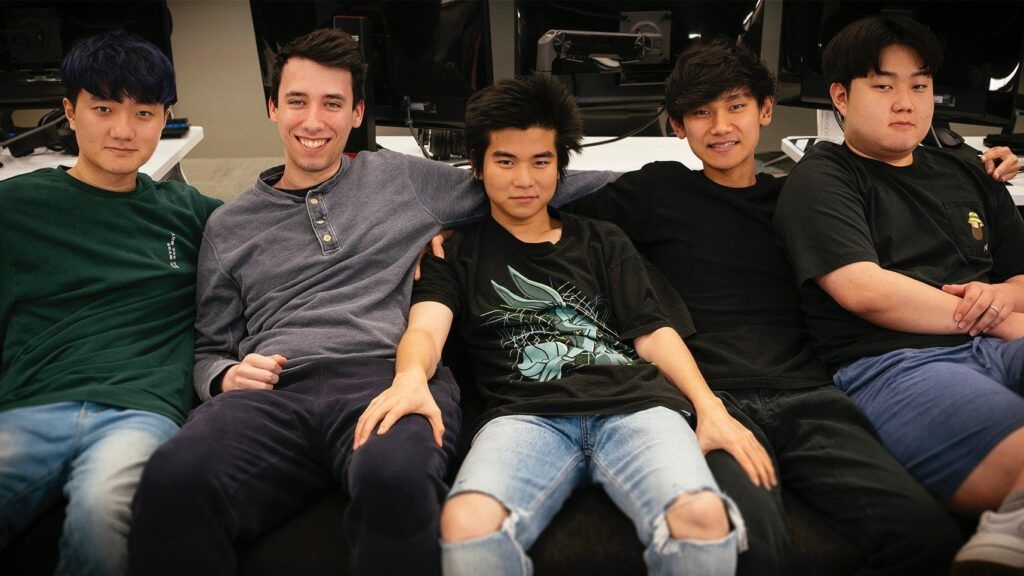 TSM wraps up our list as one of the more interesting stories in the recent off-season. Dealing with two retirements from LCS icons Søren "Bjergsen" Bjerg and Yiliang "Doublelift" Peng, the team made some drastic transfers to help retain their superteam reputation in the league.
The team's most reputable transfers come in the form of Tristan "PowerOfEvil" Schrage and Hu "SwordArt" Shuo-Chieh. PowerOfEvil provides a similar Bjergsen mindset to the mid lane while SwordArt brings in his LPL-style shot-calling to upgrade the team's overall gameplay.
As for the other transfers, TSM grabbed Heo "Huni" Seung-hoon as its newest top-laner and promoted Lawrence "Lost" Hui as SwordArt's partner in the bot-lane. While Huni may be seen as an questionable pick for TSM, he stated that he's ready to do everything he can to get one more championship under his belt. As for Lost, the LCS may be a more competitive scene for the OCE ADC, but he knows that SwordArt will definitely provide him with all the tools to perform at a better standard.
Seeing as how Bjergsen has shifted into the role of head coach, his previous experience as a player may aid in transforming TSM into a more innovative team that doesn't shy away from testing out new compositions. If TSM is able to hit all the marks from the get-go, they'll definitely have a chance at showing a stronger form in the 2021 season.
READ MORE: LCK off-season report card: Hanwha Life Esports and T1 are poised to dominate