G2 Esports and Suning's last weekend was arguably the best game fans have ever witnessed at the League of Legends World Championship (Worlds) 2020 so far. Both teams played exceptionally well, with G2 emerging as the victorious team by the end of the day.
From casters to spectators, everyone was on the edge of their seats as the kings of Europe took down the rising lions of China. Watching on the sidelines was G2's substitute bot laner Kristoffer "P1noy" Albao Lund Pedersen, who felt the tension and the pressure of playing in the international stage even behind-the-scenes. For him, "each win really matters a lot" since the stakes are high at Worlds.
"It's also more intense to watch Worlds stages because these games actually mean a lot while when we're watching backstage in Europe, we always know that we are gonna win, right?"
As his player name indicates, P1noy is G2 Esports' trusty half Danish, half Filipino substitute player. P1noy is known as the Doublelift slayer, destroying Yiliang "Doublelift" Peng using his signature champion Graves during his time with Gambit Esports back in 2015.
As a proud Filipino himself, P1noy appreciates the positivity that his kababayans have shown to him during his games. It simply "warms his heart" when Filipino fans show their support even in the littlest things.
"You know they're with you all the time and if it's a bad time they don't start hating on you. (Instead) they're more supportive like 'Oh you did well, you can do better.' It's just what I love about the Philippines."
P1noy subbed in for Luka "Perkz" Perković when the latter took a short break in the middle of the Summer Split. He looks up to team captain Perkz as the Crotian AD carry who "knows the right things to do if you want to win." Perkz has lead G2 Esports to countless game victories and trophies in the past, and is known for his "lane kingdom" not just in the LEC but also in the Mid-Season Invitational. Together with mid laner Rasmus "Caps" Winther, they are known as the terrors of the European League of Legends scene.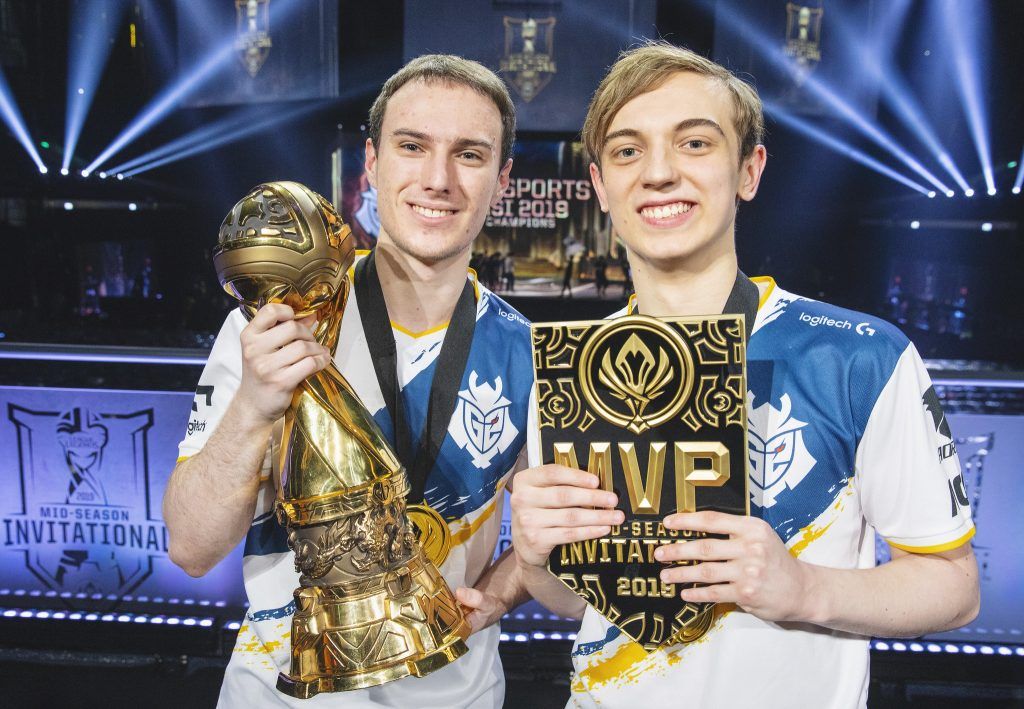 European fans have only managed to witness P1noy's promise once during the Summer Split, but he assured ONE Esports that he's been helping G2 Esports towards their goal even off-screen.
"I just try to give as much input as I can like, these players are (already) so knowledgeable so it's also limited to what I can provide them," explained P1noy.
"I'm just like, goof alright, I'm just trying to have fun with all of them, being a good friend, and trying to bring the mood up when some scrims aren't going well right. I'm just there to lighten up the mood."
Coming from their shaky season last Summer, G2 Esports' goal is to raise the Summoner's Cup this year no matter what happens. They are eager to get their revenge against the LPL after falling 3-0 last Worlds 2019 against FunPlus Phoenix.
"I feel like this group of people are definitely set to do it, they were so close last year," said P1noy.
In order to make this happen, G2 needs to make it out of the Group Stage and into the Quarterfinals. With Suning, Machi Esports, and Team Liquid in their group, P1noy says he doesn't underestimate anyone.
"Even though we beat what was supposedly the strongest team, we still need to focus so we don't drop the ball against the so-called worst teams than Suning, right. So just one step at a time and yeah, we just gotta grind it out," said P1noy after G2's game against Suning.
He also told ONE Esports that G2 worked really hard on having a strong mid-jungle composition to adapt to the Worlds meta. They figured this out after scrimming with the LPL teams.
"So yeah every game you're gonna see a lot of mid-jungle invading enemy second raptor (spawn)," explained P1noy. He also confessed that G2 has put a lot of effort in making the Caps-Jankos duo a better fit in the Worlds meta. "Everyone else is just trying to fit in and put their champs around that as well so.. It's a heavily mid-jungle focused Worlds so we're trying to adapt to that as well."
G2 Esports had some time off before the Group Stage started, so they kicked off their post-quarantine tour by celebrating Perkz's 22nd birthday at a hotpot place in Shanghai.
P1noy absolutely admires Shanghai for its tall buildings, something that his hometown in Denmark doesn't have.
"I feel like it's so fascinating to watch how beautiful Shanghai actually is," said the bot laner. "At night when all the buildings are lighting up, it's so surreal right, because I'm used to something else and it just also wants me to go out more because I feel like Shanghai has so much different culture. It has everything to offer and I really just like wanna go out in the city more."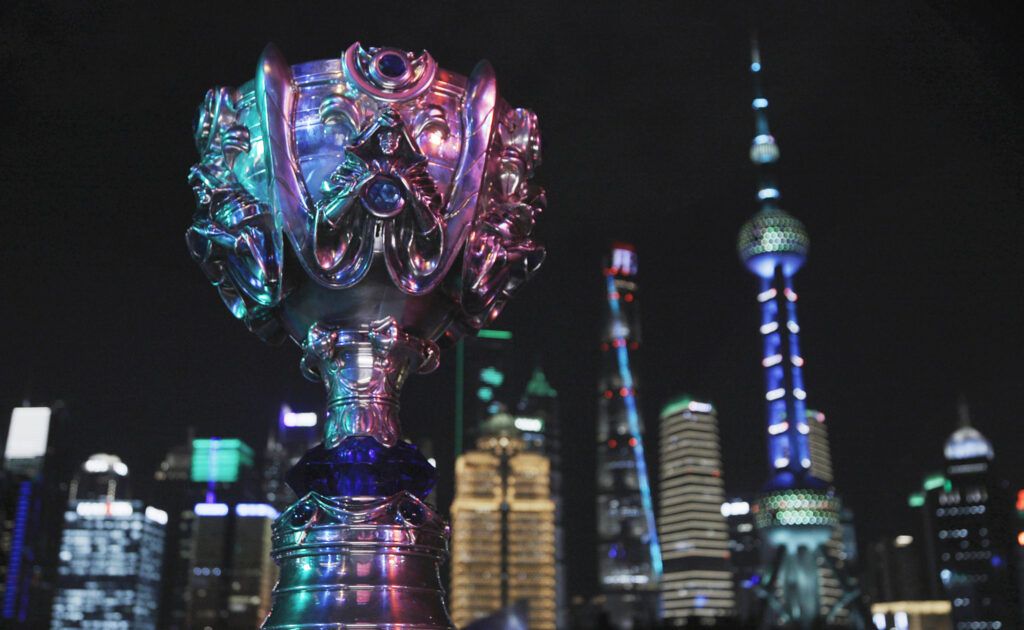 He also revealed that the team takes advantage of every off day that they can get to go out together, since it strengthens the bond of the players and the coaching staff outside the Rift.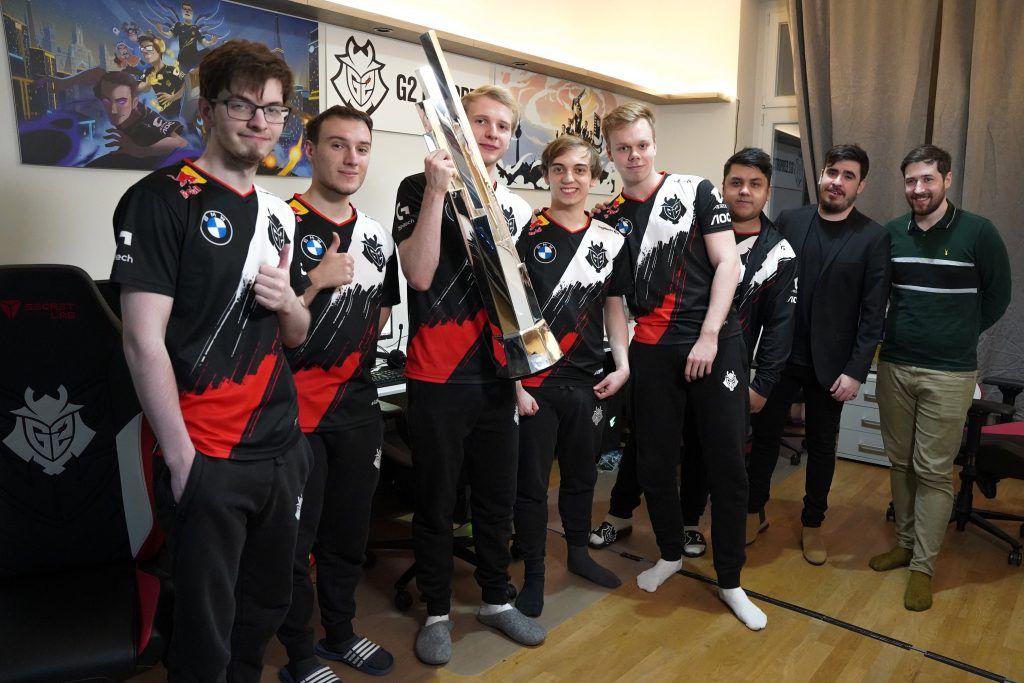 READ MORE: ONE Esports writers' picks and predictions for Worlds 2020