You'd think SK Telcom T1 would be the most popular League of Legends in the world, but it's not.
Instead, it's actually European team Fnatic, who took the Summoner spotlight in 2018, based on the number of hours watched for official matches, according to Esports Charts.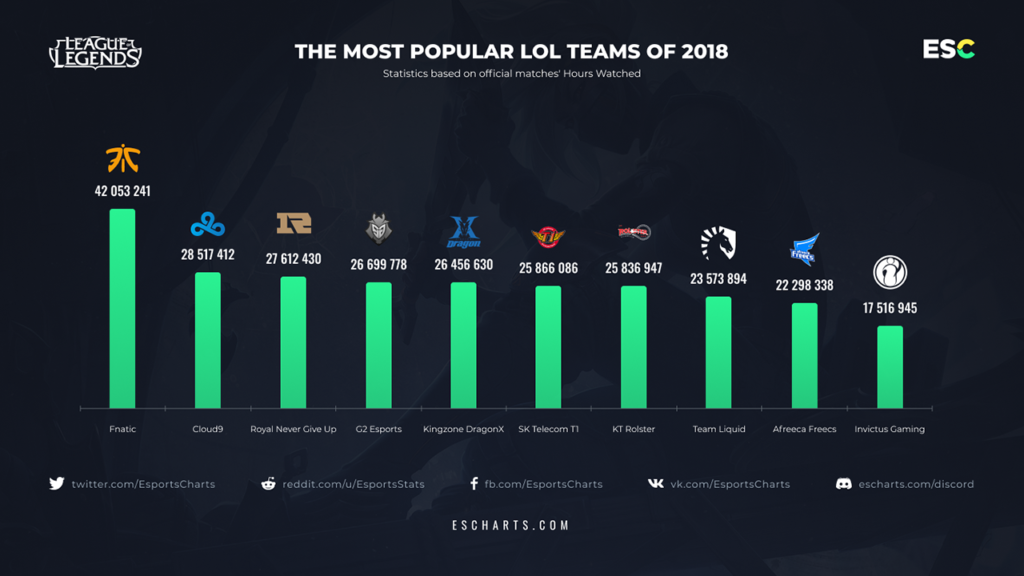 Fnatic took the top spot with a whopping 42 million in worldwide viewership, with the rise in rankings largely attributed to their League of Legends World Championship (Worlds 2018) battle against Chinese team Invictus Gaming (IG).
Despite being the Worlds 2018 champions, Invictus Gaming only took the tenth spot of the charts with 17 million in viewership, as Chinese platforms were not taken into account.
North American team Cloud9 (C9) took second place spot behind Fnatic with 28 million viewing hours, thanks to an amazing run in getting to the Worlds' semifinals, the first-ever for an NA LCS team.
Coming in close to C9 with 27 million viewing hours is Chinese professional gaming team Royal Never Give Up (RNG). The squad were the repeating champions of the LPL Summer Split 2018. Lee "Faker" Sang-hyeok's SK Telecom T1 came in at sixth with about 25.6 million viewing hours, which isn't too bad, all things considered.
READ MORE: Orianna is Faker's most played LoL champion