North American League of Legends Championship Series (LCS) team FlyQuest continues to showcase its greatness to esports and the environment with its newest jersey for the 2021 Spring Split.
Continuing with their earth-friendly themes and ECO series, this Spring Split's jersey is focused on bees, insects that often represent the blooming of the spring season. Honeycomb patterns are present in the jersey, accompanied by lovely pink and purple flowers. It's another FlyQuest jersey you wouldn't want to miss, blooming with originality and creativity!
Aside from the design, another reason to admire this jersey is because of its fabric which is made up of 25% recycled material.
---
---
FlyQuest's 2020 jerseys were also a marvel to look at with themes inspired by Chinese elements and sea creatures, taken from their environmental initiative to save coral reefs. They have accumulated a huge sum of US$14,000 worth of donations to the Coral Reef Alliance last 2020 Summer Split through their Seaquest project.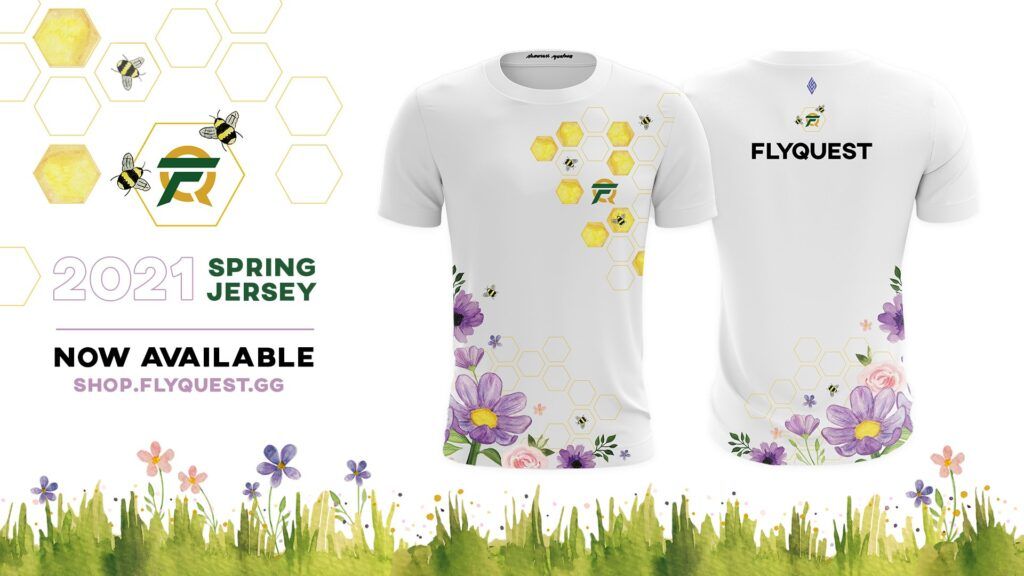 FlyQuest's 2021 Spring Jersey is available at their official team store and is priced at US$60.
READ MORE: League of Legends global power rankings: DWG KIA start 2021 on top