The League of Legends World Championship (Worlds 2021) is in full steam ahead, with only eight teams remaining in the competition in the Knockout Stage.
The Group Stage Worlds 2021 format certainly raised some eyebrows this time around, especially since it resulted in three-way and four-way tiebreaker matches in two groups.
Because of this, some League of Legends fans couldn't help but compare the Worlds 2021 format with that of another MOBA esports tournament that recently concluded, The International 2021 (TI10).
How the Worlds 2021 format would look like in a TI10-style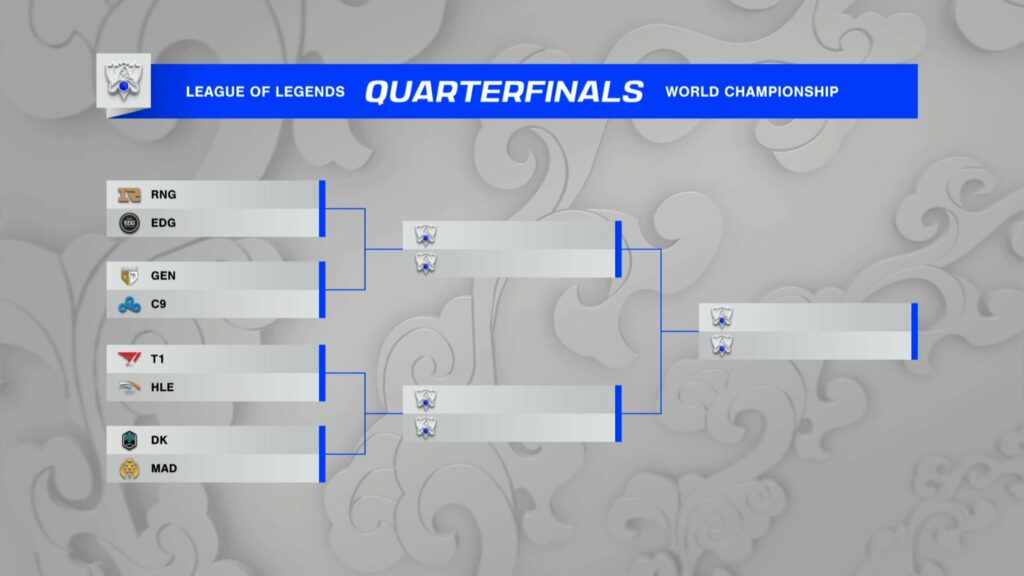 Worlds 2021 quarterfinals is played in a single-elimination bracket in best-of-fives. All eight teams that qualified were drawn randomly into each bracket. The only rule is that the opposing team cannot be from the same group as the one they are drawn into.
A contrast to this, League of Legends Redditor u/facehunt_ reimagined the current Knockout Stage as The International's, which would include all sixteen teams that qualified to the Group Stage.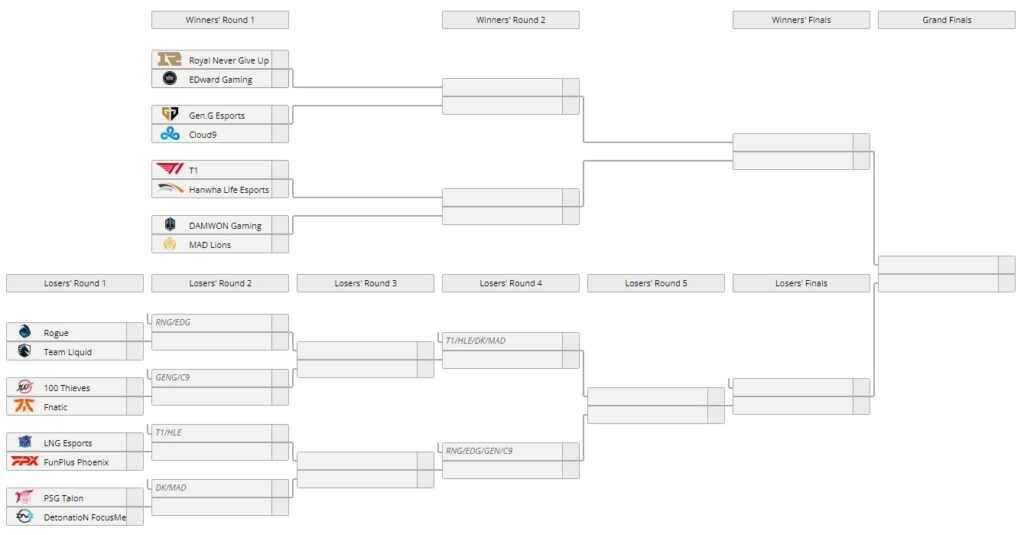 The top eight teams will start in the upper bracket, while the bottom eight teams start in the lower bracket with no second chances. This gives them a fighting chance to advance instead of being eliminated in the Group Stage.
"Single elimination in 2020 in esports is just inadequate for best tournament experience," the OP added.
Even League of Legends European Championship (LEC) host Eefje "sjokz" Depoortere agrees with changing the Worlds 2021 format.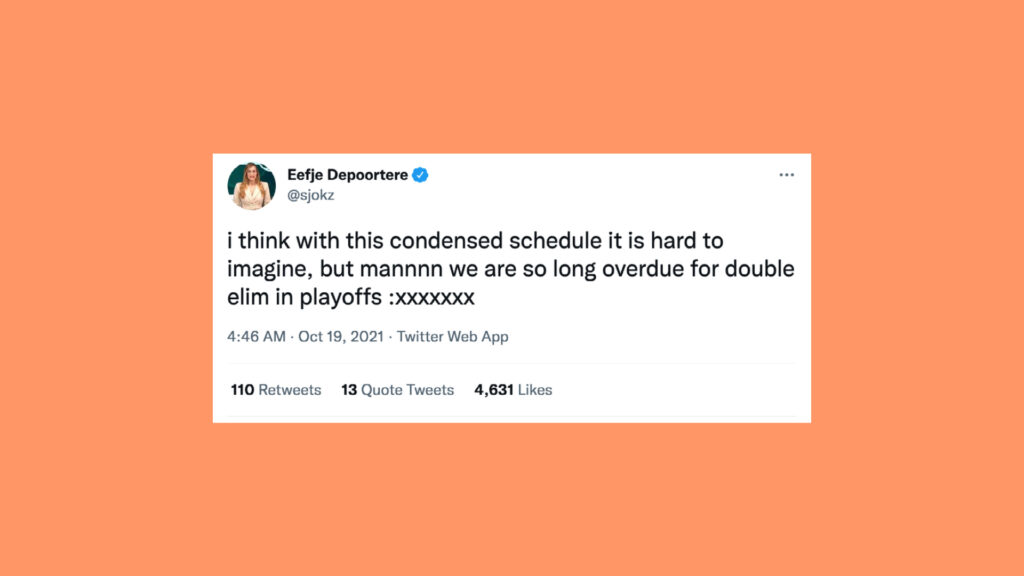 "We are so long overdue for double elimination in playoffs," sjokz tweeted.
---
---
TI10's Main Event is played in a double elimination format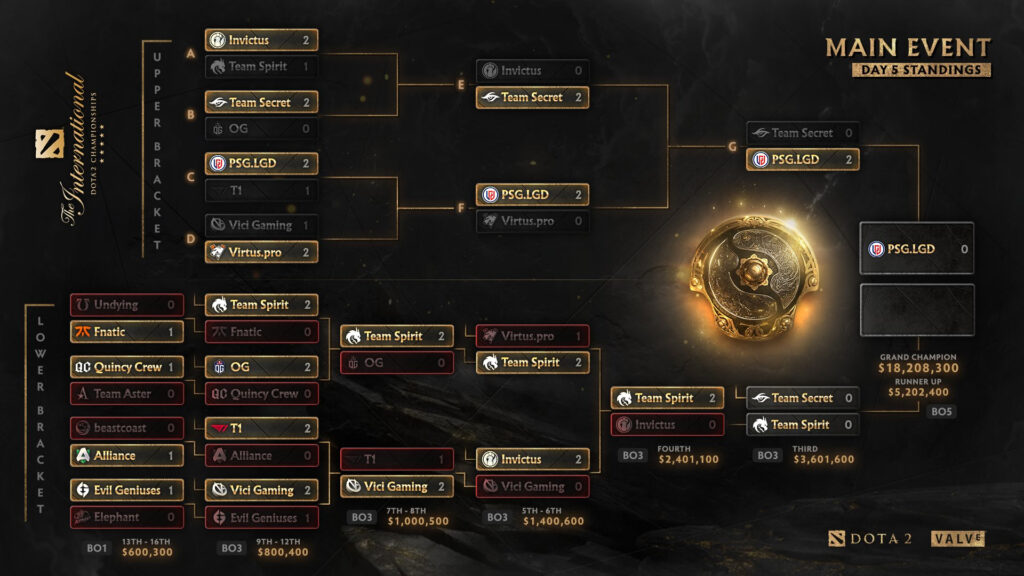 The International's main event was played in a double elimination bracket. All matches were in a best-of-three series, except for the first round of the lower bracket, which was a best-of-one.
The epic TI10 grand final was a best-of-five match between tournament favorites PSG.LGD and underdogs Team Spirit.
Worlds 2021 Quarterfinals
With the conclusion of the Group Stage, Worlds 2021 is approaching its quarterfinals, dominated by all four League of Legends Champions Korea (LCK) representatives.
Three-time Worlds champions T1 and Hanwha Life Esports will open the quarterfinals on Friday, October 22 at 8:00 p.m. GMT+8.
League of Legends esports fans can watch the 2021 World Championship matches live on Riot Games' official channels on Twitch and YouTube.
READ MORE: T1 superstars Faker and Kuku cheer each other on at Worlds 2021 and TI10