Excel Esports' Dutch support player Henk "Advienne" Reijenga has been benched after the London-based organization signed former G2 Esports player Mihael "Mikyx" Mehle.
Shortly after the announcement, Advienne made a post titled "Excel esports, an unexpected end" on Twitter, and stated that he has permission to speak with other teams about new opportunities.
Excel Esports' support Advienne benched after the org signs Mikyx, says it was 'a business decision'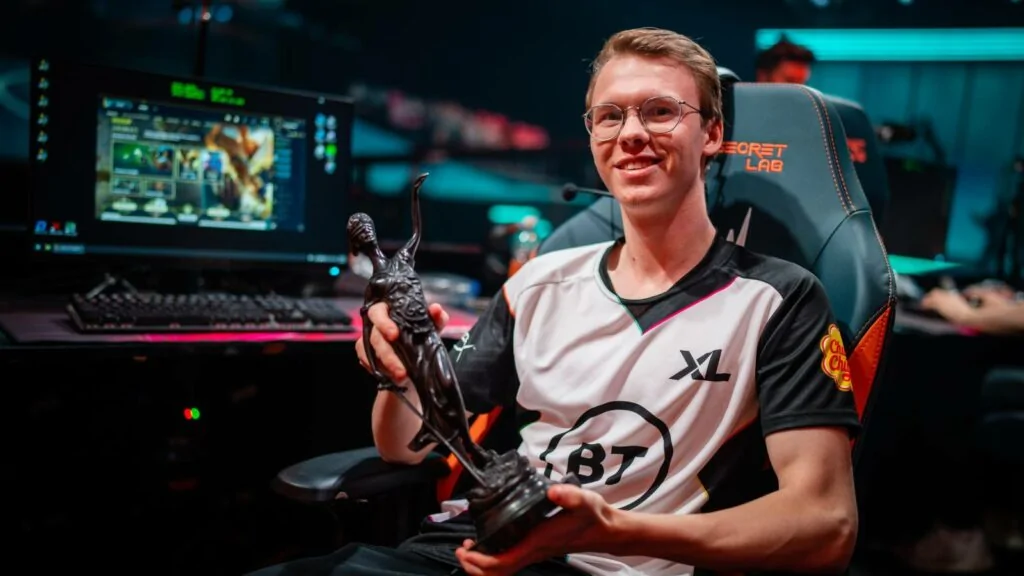 "This decision was taken by the management only, without any open dialogue with my (now ex) teammates or any heads up to me prior to the decision already being made," Advienne wrote in the Twitlonger.
"This decision, as I'm told, is not made based on performance issues, motivation issues, issues with regards to my personality, or anything in or out of game related. It is purely a business decision."
---
---
Even though he has been benched for the rest of the LEC Spring Split 2022, Advienne said that he will continue training to sharpen his skills and "be ready" when the next opportunity arises, and wished the Excel players the best of luck.
"I don't have any negative feelings towards Mikyx… I believe that Patrik 'Patrik' Jírů, Finn 'Finn' Wiestål, Erlend 'nukeduck' Våtevik Holm, and Mark 'Markoon' van Woensel deserve a world-class support at their side, sadly that will not be me as I have [not] been given time nor opportunity to reach that level," he added.
Although Advienne is under contract with Excel Esports until November 2022, he has permission to negotiate with other teams and join another for the LEC Spring Split 2022.
You can read the full post on Twitlonger here.
READ MORE: 2022 LEC Spring Split: Full roster of every team competing