League of Legends Japan League (LJL) representatives DetonatioN FocusMe, led by head coach Yang "Yang" Gwang-pyo, had to jump over one hurdle after another since the 2021 Spring Split, from support roster changes, to 2021 Mid-Season Invitational performance woes, to climbing the tallest mountain here at Worlds 2021.
After making history as the first LJL team to qualify for the Group Stage at an international League of Legends esports event, DetonatioN FocusMe were placed into Group B.
In the same group as LPL first seed Edward Gaming, LCK third seed T1, and LCS first seed 100 Thieves, DFM lost all their games in the first round robin, and will be restarting in the second half with a 0-3 match score.
Head coach DFM Yang reflects on the year with ONE Esports, and gives insight into how the team is persevering.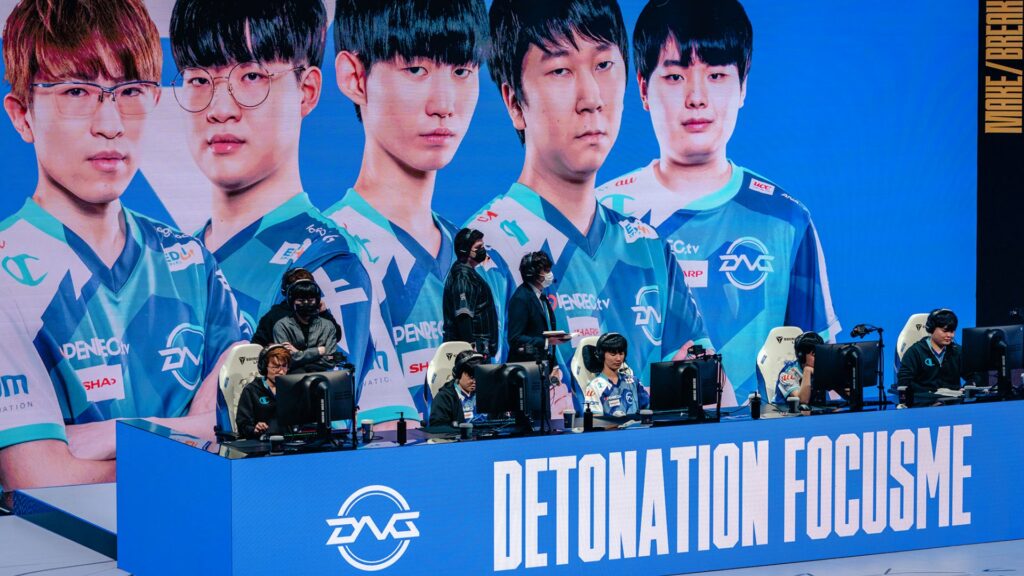 ---
---
DFM head coach Yang on how DetonatioN FocusMe are adapting from the Worlds 2021 Play-In Stage to the Group Stage
While most fans had their eyes on Lee "Faker" Sang-hyeok and the rest of the T1 squad in the Group Stage, Yang believes that every single team that qualified are equally strong.
He explains to ONE Esports how the team chose to approach this, "We wanted to focus on our gameplay, rather than who our opponents are."
During a recent Worlds 2021 broadcast interview, Cloud9 head coach Alfonso "Mithy" Aguirre Rodríguez expressed that Play-In teams did not get the chance to scrim Group Stage teams, which Yang agreed applied to them as well.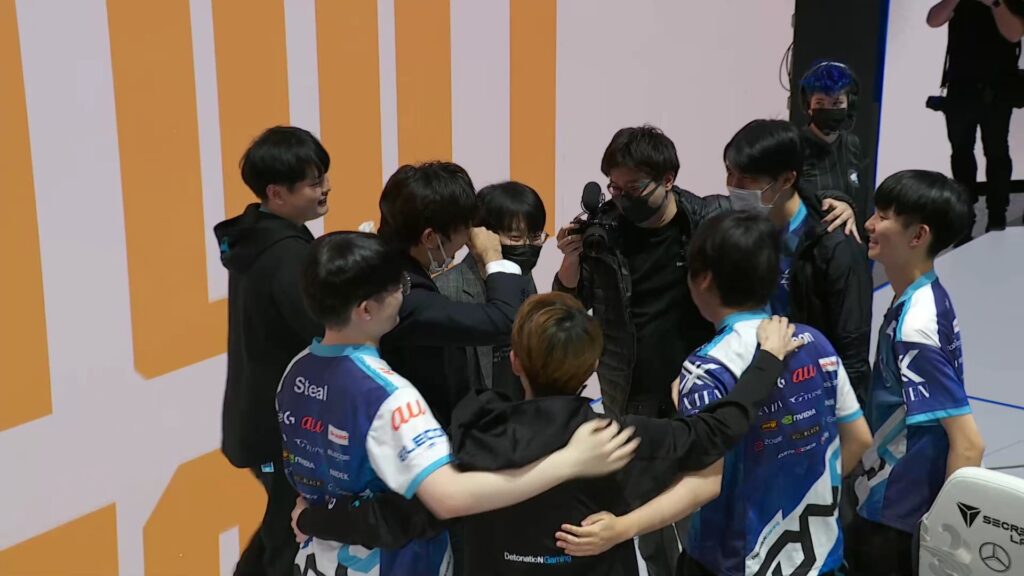 As a result, he admits that "there is obviously some difference between the metas", and that it has been hard to adapt because the team barely had time to practice.
"We are the ones who have to take the risk and cope with the problem," he said.
Even though DetonatioN FocusMe's first two Group Stage showings against T1 and 100 Thieves were lackluster, in the last game of the first round robin against Edward Gaming, the team definitely took risks and showed new signs of life.
Lots of it.
Picking Talon jungle for the first time in the Group Stage, Mun "Steal" Geon-yeong worked with Lee "Aria" Ga-eul's Sylas to get themselves ahead. Together, they extended leads to the side lanes, and were up five kills to zero against LPL first seed Edward Gaming in the early game.
Even though Edward Gaming fought back and stole control from mid to late game, closing it out with a massive 10,000 gold lead 31-minutes in, no one can deny that the change of pace from DFM was refreshing.
"We didn't actually realize that we are levelling up during scrims, but after playing some games, we could feel and tell that we're actually growing," reflected coach Yang. "I think the biggest part was learning and improving throughout the matches."
How much more can DetonatioN FocusMe improve after these Group Stage matches? Find out tomorrow as Group B competes live on Riot Games' official channels on Twitch and YouTube on 16 October.
READ MORE: DFM Evi's thumbs up poses at Worlds outshine Faker's by a mile