Teyvat has a new big brother!
Genshin Impact brought joy to fans with the official character reveal of Kamisato Ayato, an upcoming Hydro character from Inazuma.
Ayato has yet to make an appearance in the online RPG's story, but has been referred to in conversation as the head of the Yashiro Commission, and is the older sibling of playable character Kamisato Ayaka.
Here's everything you need to know about Inazuma's Kamisato Ayato, including his story, release date, voice actors, and abilities.
---
Who is Kamisato Ayato?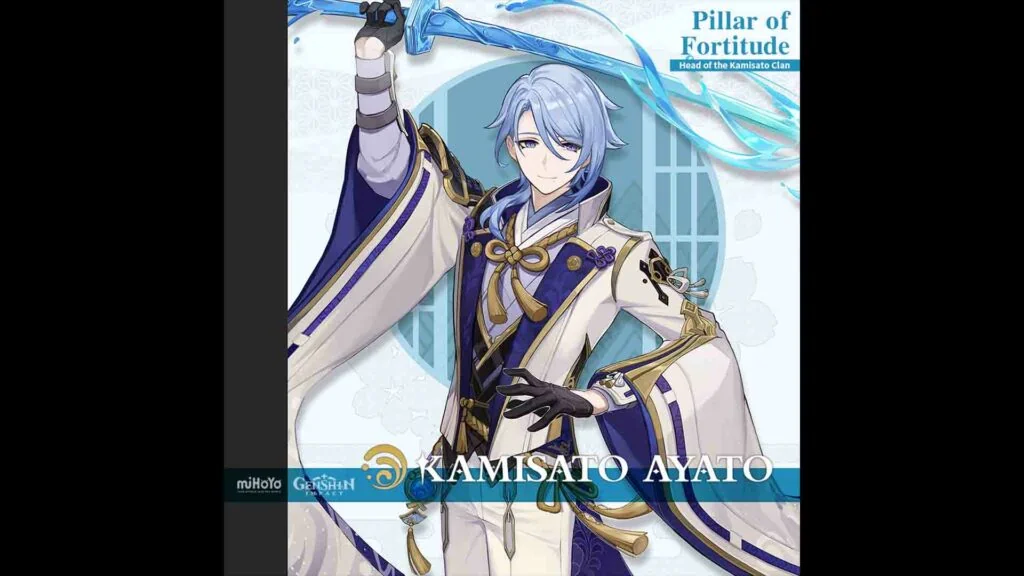 Developer miHoYo released a short biography of Kamisato Ayato on its official Facebook page.
In contrast to Raiden Shogun's iron-fisted reign, Ayato works behind the scenes as the graceful leader of the Yashiro Commission, dedicated to maintaining the prosperity and stability of Inazuma.
In recent history, the budding politician is recognized for his resourceful leadership that helped restore the reputation of the Kamisato Clan and the Yashiro Commission.
Despite his strong affiliations, Ayato veers away from competitive politicking, and participates in negotiations that will equally share benefits amongst all parties involved.
---
Release date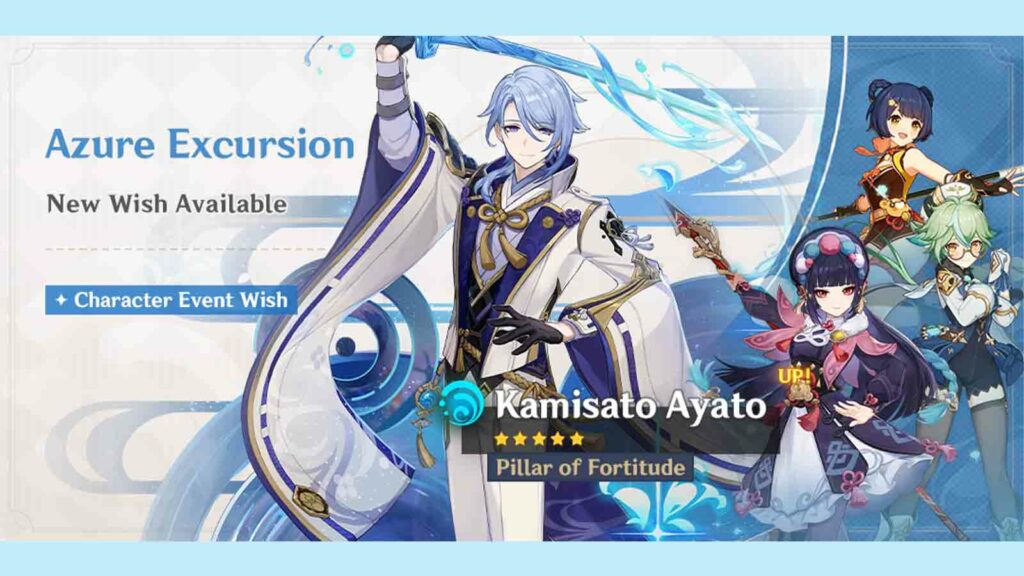 Ayato is the featured 5-star character in the available V2.6 Character Event Wish "Azure Excursion" alongside Sucrose, Yun Jin, and Xiangling until April 19.
He follows the February 16 release of Yae Miko, another prominent character in the Inazuma storyline.
---
---
Voice actors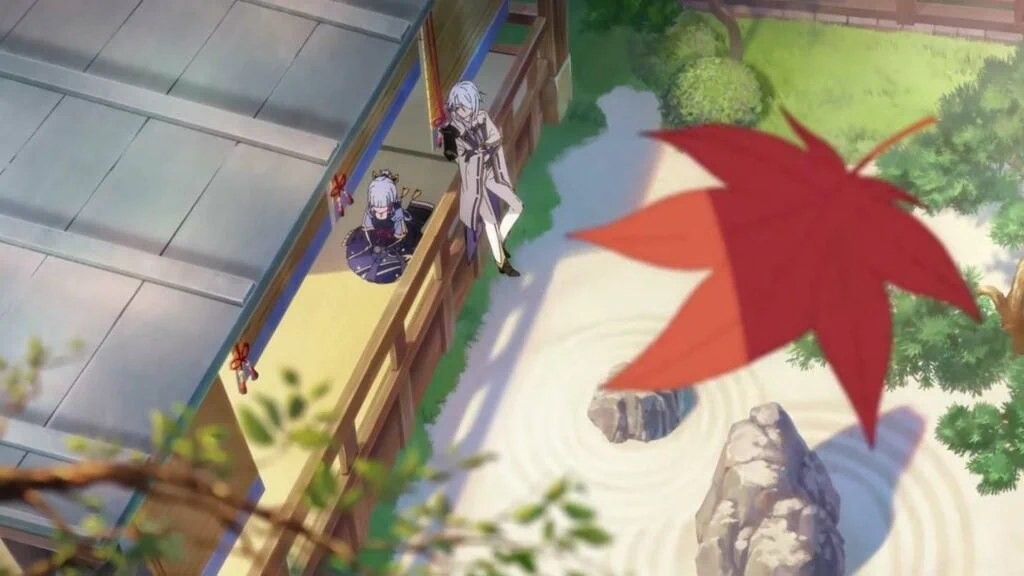 Here is a list of Ayato's voice actors in their respective languages.
| | |
| --- | --- |
| LANGUAGE | VOICE ACTOR |
| Chinese | Zhaolu |
| Japanese | Akira Ishida |
| English | Chris Hackney |
| Korean | Jang Min-hyeok |
---
Abilities and talents of Kamisato Ayato
Kamisato Ayato is a 5-star Hydro sword user who is trained in the martial arts of the Kamisato Clan. Here is a brief look at his talents:
TALENT NAME
TYPE
DESCRIPTION
Kamisato Art: Marobashi
Normal attack
Normal Attack
Perform up to 5 rapid strikes.

Charged Attack
Consumes a certain amount of dash forward and performs iaido.

Plunging Attack
Plunges from mid-air to strike the ground below, damaging opponents along the path and dealing AoE damage upon impact.
Kamisato Art: Kyouka
Elemental skill
Kamisato Ayato shifts positions and enters the Takimeguri Kanka state. After this shift, he will leave a watery illusion at his original location. After it is formed, the watery illusion will explode if opponents are nearby or after its duration ends, dealing AoE Hydro damage.

Takimeguri Kanka
In this state, Kamisato Ayato uses his Shunsuiken to engage in blindingly fast attacks, causing damage from his Normal Attacks to be converted into AoE Hydro damage. This cannot be overridden.
Kamisato Art: Suiyuu
Elemental burst
Unveils a garden of purity that silences the cacophony within.

While this space exists, Bloomwater Blades will constantly rain down and attack opponents within its AoE, dealing Hydro damage and increasing the Normal Attack damage of characters within.
Kamisato Art: Mine Wo Matoishi Kiyotaki
1st ascension passive
Kyouka has the following properties:

– After it is used, Kamisato Ayato will gain 2 Namisen stacks.
– When the water illusion explodes, Ayato will gain a Namisen effect equal to the maximum number of stacks possible.
Kamisato Art: Michiyuku Hagetsu
4th ascension passive
If Kamisato Ayato is not on the field and his Energy is less than 40, he will regenerate 2 Energy for himself every second.
Kamisato Art: Daily Cooking
Utility passive
When Ayato cooks a dish perfectly, he has an 18% chance to receive an additional "suspicious" dish of the same type.
Follow ONE Esports on Facebook for more Genshin news, guides, and highlights.
READ MORE: Ganyu build Genshin Impact guide: Best talents, artifacts, weapons