From being bombed by negative Google Play store reviews to being praised by the community, miHoYo has redeemed itself among the eyes of Genshin Impact players. The Chinese video game developer has released the much-awaited Genshin Impact anniversary rewards just a few days after September 28, the game's global release date.
MiHoYo's gift to the community caused a change of heart among players, prompting them to retract the negative reviews that they left to Genshin Impact's Google Play store page.
From one-star to five-star: Players retract negative Genshin Impact Google Play store reviews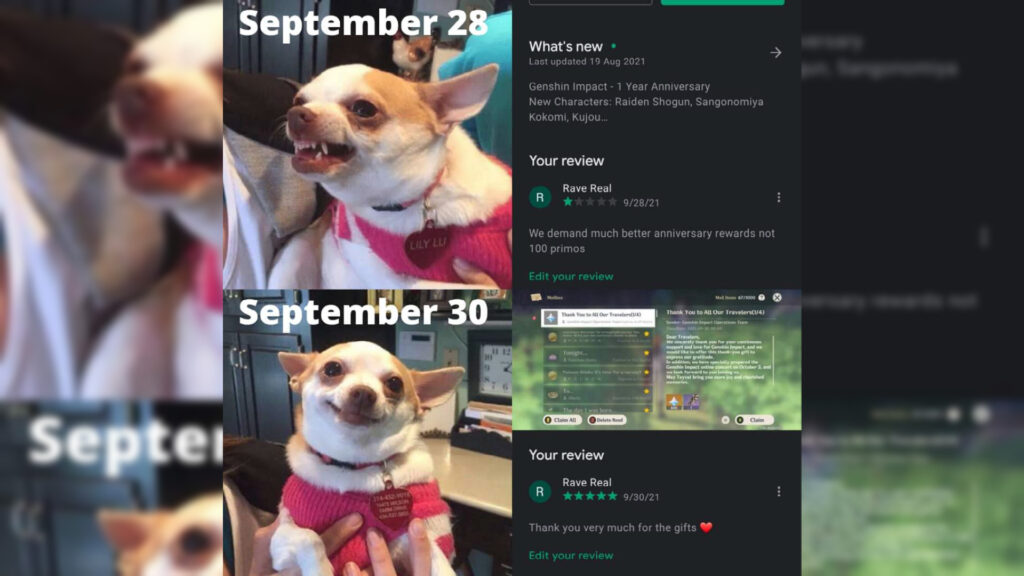 Fans are now taking back all the bad reviews that they posted about the game right after receiving Genshin Impact anniversary rewards. The community attacked the game's Google Play Store page a few days ago upon getting initial lackluster anniversary rewards from the game developer.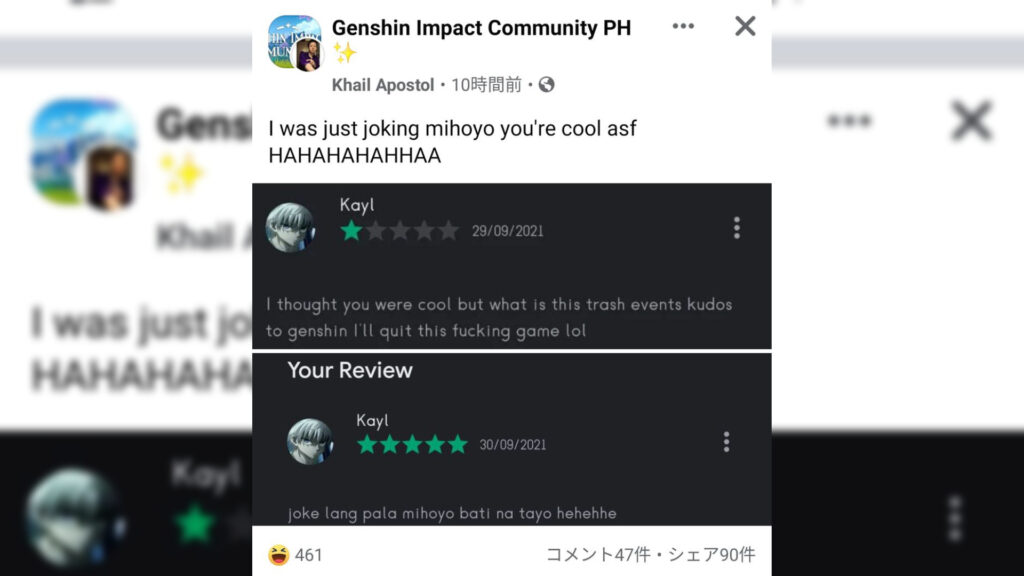 Some of the players even posted screenshots of their new reviews, giving a perfect five-star rating to the game. Facebook user Khail Apostol even joked "Let's make up already, miHoYo."
---
---
What are Genshin Impact anniversary rewards?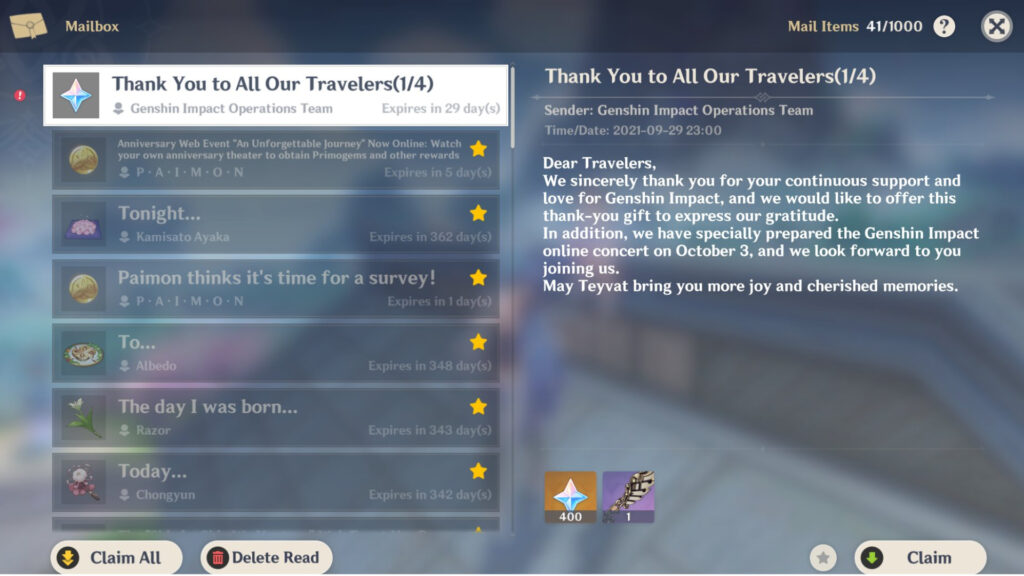 MiHoYo has started giving out thank you rewards via the in-game mail. Players should receive four mails from the Genshin Impact Operations Team.
Here are the Genshin Impact anniversary rewards so far:
400x Primogems
Poetic Memories Glider
Additionally, miHoYo will be streaming its Special Program for version 2.2 "Into the Perilous Labyrinth of Fog". Players can get free Primogems and Genshin Impact codes during the livestream.
The community can watch the latest Special Program on Sunday, October 3 at 8:00 p.m. GMT+8.
READ MORE: Genshin Impact anniversary 2021: Date, rewards, gifts, banner, events