From high IQ Among Us plays to adorable art illustrations, Tina "TinaKitten" has been making rounds as a rising Twitch streamer.
With over 800,000 followers on the platform, could the casual gaming enthusiast be the next prospect of LA-based organization 100 Thieves?
100 Thieves teased the signing of TinaKitten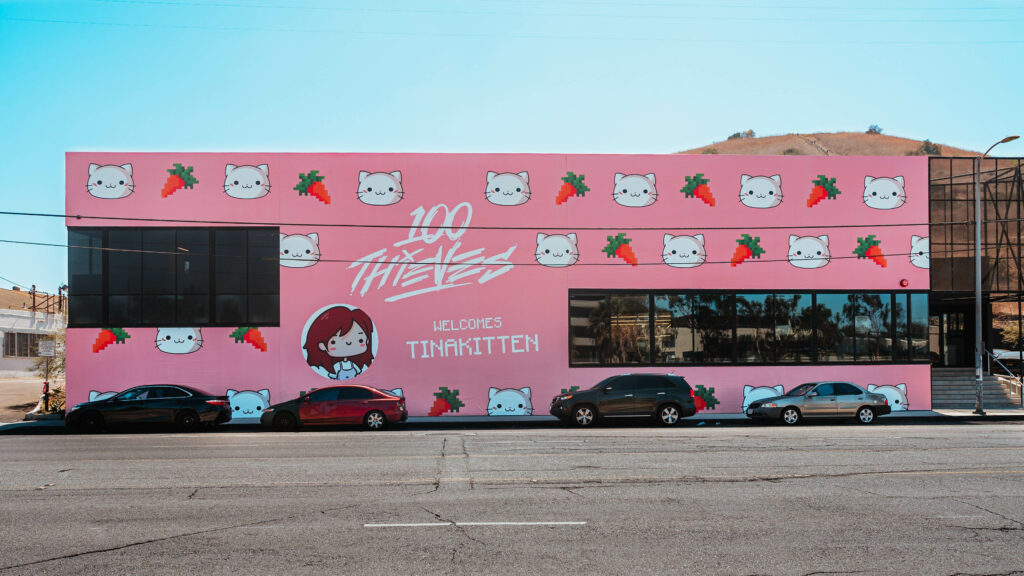 The signing of Tina has not been officially announced, but fans have already spotted a not-so-secret mural painted on 100T's Cash App compound.
The pink mural features Tina's Twitch profile picture along with her signature icons, the white kitten and carrot.
Though the cat's out of the bag, 100 Thieves is currently playing along with the reveal, saying that they'll be "opening an investigation into the matter" in a recent tweet.
---
---
Tina has close ties to 100T streamer BrookeAB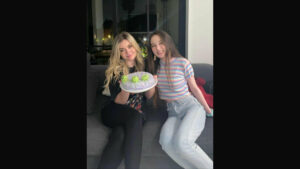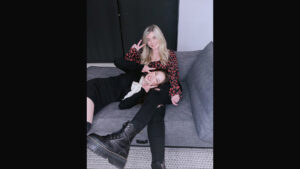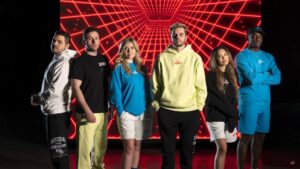 If the pink TinaKitten mural was not enough evidence for you, the streamer is also good friends with 100T member Brooke "BrookeAB" Bond.
From baking cakes to racing in Garfield Kart, the two have amazing chemistry that could be a solid catch for 100T.
In addition to BrookeAB, Tina's potential signing could open up more collaborative opportunities with other 100T members like Jack "CouRage" Dunlop and Kyedae Shymko.
We're still waiting for the official announcement, so for now, all we can do is hope that 100Tina is the next big name to appear in the org's diverse roster.
UPDATE: 100 Thieves unveiled TinaKitten's official signing with a hilarious video that continues the 100T 'prank war' saga.
Follow ONE Esports on Facebook for more streaming news and highlights.
READ MORE: TimTheTatman's Warzone reunion with Dr DisRespect is proof that bromances do exist