The ambitious Kingdoms of Amalur franchise makes an unexpected return to the gaming world with a remaster by THQ Nordic.
Though this may sound normal in a time where remakes and remasters are abundant, Kingdoms of Amalur has quite a unique development story, filled with comic artists, celebrities, and US$75M loans.
In case you didn't know, the original 2012 game, Kingdoms of Amalur: Reckoning, was the creation of 38 Studios, owned by former baseball pitcher Curt Schilling who loved fantasy MMORPGs.
Along with writer R.A. Salvatore, most famous for his Drizzt Do'Urden novels, the two created a 10,000 year Amalur universe for an MMORPG. Although Salvatore and Schilling went through various video-game projects, the duo teamed up with Ken Rolston at Big Huge Games to incorporate their lore into a single-player RPG.
Even with such a big vision, Schilling had trouble funding the development of the game. This is where the U.S state of Rhode Island entered as the savior of Schilling's passion project. With Schilling assuring the Rhode Island Board of Economic Development that he will create an avenue of jobs through his studio (38 Studios), the Board green-lit a US$75M loan to Schilling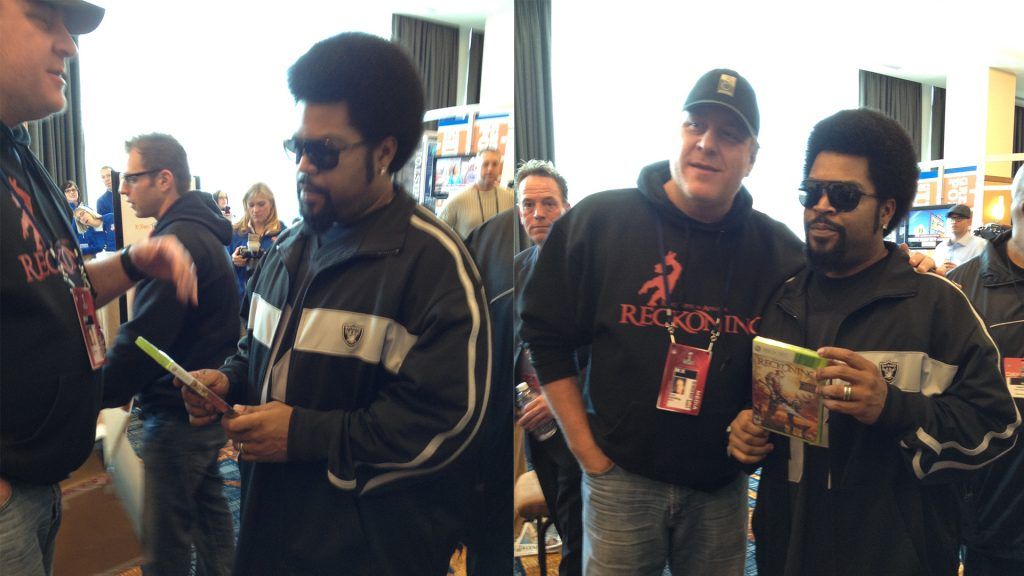 With his star power and new loan, Schilling reeled in the likes of Spawn creator Todd McFarlane and composer Grant Kirkhope to bring his studio's vision to life. He even got NWA rapper Ice Cube to promote the video game.
---
---
Despite such funding and positive reviews, Kingdoms of Amalur did not do well enough in terms of sales. In its first 90 days, 38 Studios sold 1.2M copies of the game, outperforming EA's sales projections, but former Rhode Island governor Lincoln Chafee labeled it as a failure with the break-even benchmark being at 3M copies.
With 38 Studios unable to pay back the entire loan, the studio closed down the same year and eventually sold the rights to Amalur to THQ Nordic in 2018.
In defense of Kingdoms of Amalur, the game had a lot of love put into the finest of details, from the music to the combat gameplay. It would be a shame for such a thought-out universe to be wasted due to a funding mishap.
Though the polarizing game never got a chance to redeem itself after a planned sequel was canceled, it is now getting a second chance at life with a remake from THQ, which has, unfortunately, been given the name Kingdoms of Amalur: Re-Reckoning.
Will Re-Reckoning be able to re-write the final chapter of the Amalur saga and breathe life back into the franchise? We'll find out when the game comes out on September 8.
An expansion, Fatesworn, is planned for a 2021 release.
READ MORE: Warcraft III: Reforged has 10,000 negative reviews, but people are still playing it