Unveiled over the weekend at the first-ever RazerCon event, the Razer Iskur is the Singaporean-American tech company's first entry in the gaming chair market. For a first try, it sure looks pretty good right off the bat.
Hyped to be "designed for posture-perfect hardcore gaming," the Iskur features an advanced lumbar support system that includes a fully-adjustable lumbar curve. This design makes sure that your chair's lumbar support fits your body just right and won't shift over time like typical built-in lumbar pillows.
Also notable among the Razer Iskur's flexible features are its 4D armrests. You can move them up or down, left or right, and forward or backward. You can even rotate them inwards or outwards for your most preferred playing position.
Check out the Razer Iskur's impressive features in this demo guide:
---
---
Razer uses a multi-layered construction for the seat's leather finish. Synthetic leather is sandwiched between a cotton polyester interior layer and a shiny resin exterior layer, making the Iskur built to last. The dense, contoured cushions are designed to mold around your specific body shape.
The chair also includes a memory foam head cushion to provide adequate head and neck support during marathon gaming sessions.
With a steel-reinforced body providing a firm foundation underneath everything, the Razer Iskur can support players weighing up to 299lbs or 136kg.
Here are more photos of the Razer Iskur for you to drool over: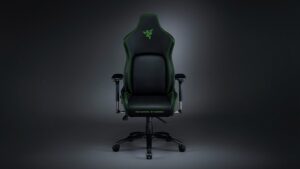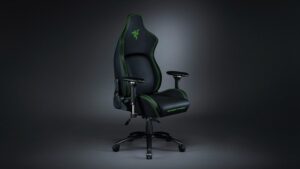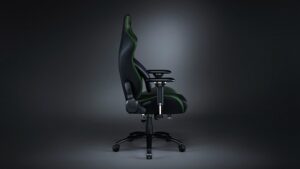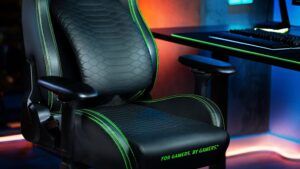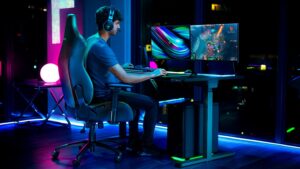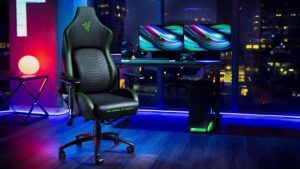 The Razer Iskur sells for US$499. Read more about its features and order yours here.
READ MORE: Game like a mech pilot in this scorpion-inspired gaming chair