Gotham City's clown prince of crime will be stealing the spotlight away from your typical hero-themed gear, thank you.
Secretlab's Joker Edition Magnus bundle is here to honor the Joker's birthday in more ways than one.
The Singapore-based gaming company is bringing the infamous clown prince of crime to the forefront. The new release features a new Magpad Desk Mat and cable management bundle with unique designs inspired by the notorious DC villain that is sure to catch the eye of any comic book fan.
---
---
Secretlab releases mischievous Joker Edition Magnus bundle for diehard Batman fans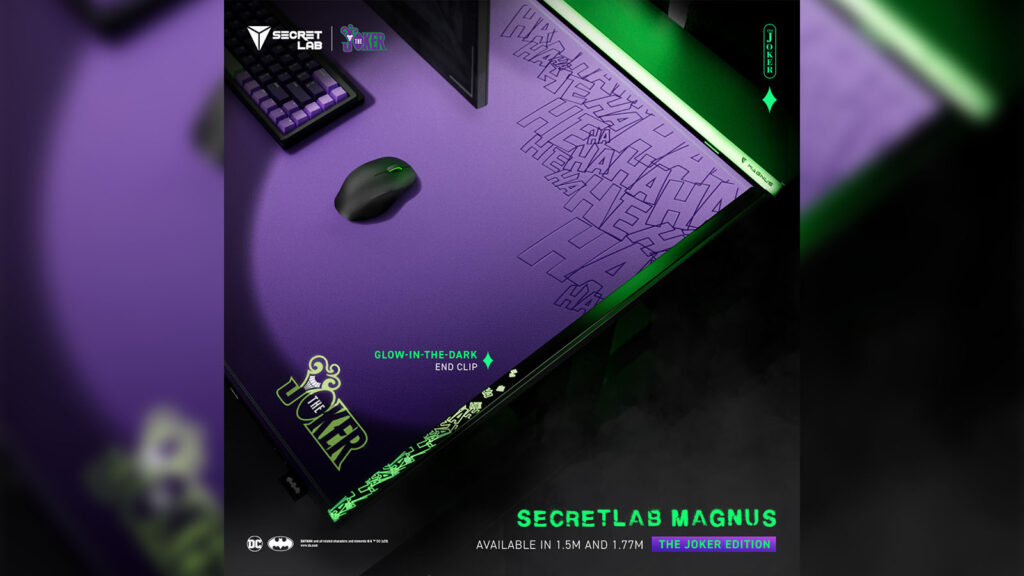 This new release will surely excite fans of one of the most notorious villains ever to exist in fiction, the Joker.
The Joker Edition Magnus Desk Mat is designed with quintessential green and purple colors synonymous with the Joker. It also features an etched design of the Joker's signature "HA HA HA" laugh, adding an extra touch of personality to the desk.
Additionally, the edge of the desk has a glow-in-the-dark clip, perfect for late-night gaming sessions.
The Joker Edition's cable management bundle complements the desk perfectly. It is designed to keep all cables stored neat and tidy, ensuring a clutter-free gaming setup.
Fans of Batman's arch-villain who own the Joker Edition Secretlab Titan or Omega gaming chairs will finally be able to complete their collection with this new release.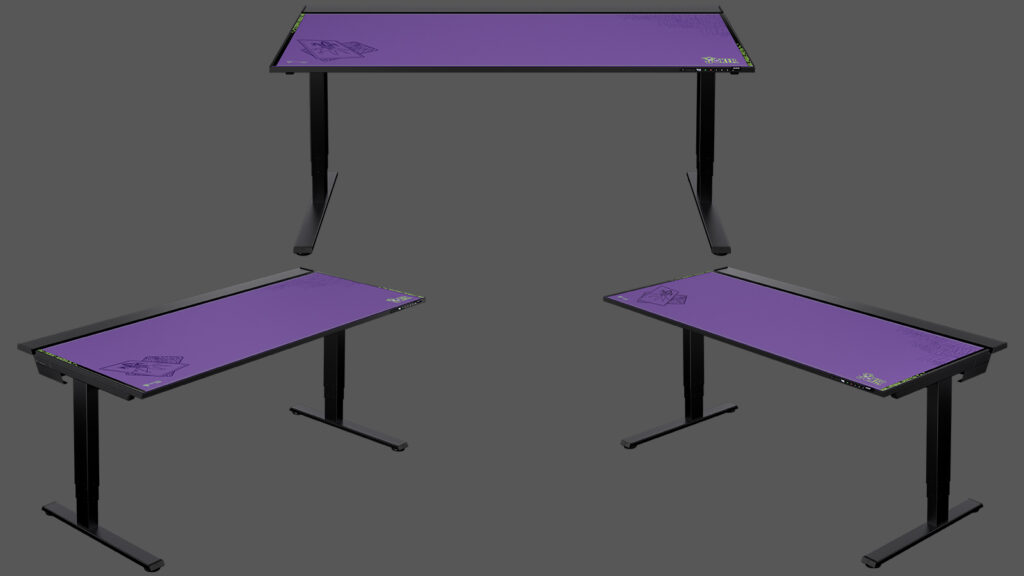 The new bundle is both visually appealing and highly functional. The desk's dimensions are spacious, available at 1.5m x 1.77m, providing ample space for multiple monitors and peripherals.
The entire collection is perfect for any Batman fan's gaming setup. In addition, the desk's unique design and functional features make it ideal for work and play.
For more information, go to Secretlab's official website.
READ MORE: 3 compelling reasons why Honkai Star Rail is the next best RPG for Genshin players