In this week's In Case You Missed It
Faker becomes a part-owner of T1
Alter Ego stun RRQ Hoshi in MPL ID S5 week 2
Misfits Gaming hand G2 Esports their first loss of the year
And Epic launches Fortnite Chapter 2 Season 2
---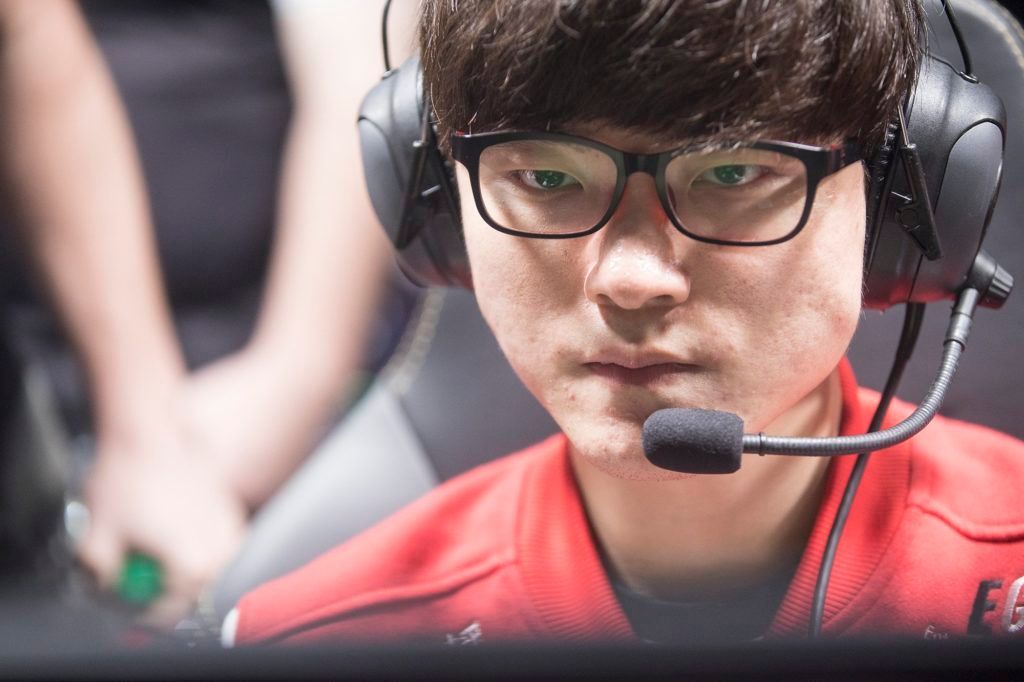 Faker becomes a part-owner of T1
League of Legends superstar, Lee "Faker" Sang-hyeok, has signed a three-year extension with esports organization, T1 Entertainment & Sports.
The Korean player's new contract also gives him part-ownership of the organization, effectively ensuring he will stay with T1 even after he decides to retire.
"I am honored to become a part-owner of T1 and look forward to working with the leadership team beyond my playing career. I love this team and am proud to help mold the future of this organization," said Faker.
Faker has been with the organization for seven years, winning the World Championship with them in 2013, 2015, and 2016.
---
Alter Ego stun RRQ Hoshi in MPL ID S5 week 2
Alter Ego stunned RRQ Hoshi in week 2 of MPL ID Season 5, taking down the league leaders in dominant fashion with a 2-0 sweep.
Game one ended in 12 minutes, with a 13-6 kill score, thanks largely to Alter Ego's star midlaner, Eldhin "Celiboy" Putra, who carried his team with a perfect 4/0/5 KDA.
Game two was closer, but Alter Ego would not be denied the series victory, finishing off RRQ in just under 14 minutes, with a 12-10 kill score. While RRQ tried to stop Celiboy, he could not be contained, and finished with another stellar 7/1/1 performance.
Alter Ego move up to fourth place with a 2-2 record, while RRQ Hoshi fall to second at 3-1.
---
Misfits Gaming hand G2 Esports their first loss of the year
Things are starting to heat up in the LEC as Misfits Gaming took down the previously undefeated league leaders, G2 Esports, in Week 4 of the Spring Split.
In the best of one match, Misfits Jungler, Iván "Razork" Martín Díaz, had a phenomenal game, making play after play on Ekko, finishing with an outstanding 8/2/6 KDA.
On the other hand, G2's Rasmus "Caps" Winther struggled throughout, finishing with a dismal 0/9/4 KDA in the bot-lane.
With an outrageous 60,000 gold lead, Misfits finished the game in just under 30 minutes and move into joint first place with a 6-2 record.
---
Epic launches Fortnite Chapter 2 Season 2
Season 2 of Fortnite: Battle Royale Chapter 2 is finally here, and introduces two warring secret agencies into the island that bring with them their own skins, points-of-interest, weapons, and more.
Players will be given an option to join two new factions in the new update, Ghost or Shadow, for the duration of the season. A player's choice of faction will determine what skins they get in the update's accompanying Battle Pass, alongside a number of other features.