A feature that has many fans excited in Diablo 4 is the transmog system. I mean, who doesn't want to look fly while they destroy hordes of demonic creatures?
This system allows players to have more agency over how their character looks, giving them the ability to change the appearance of an item while not changing the stats or attributes it has.
---
---
Diablo 4 gives you the ability to make your character look how you want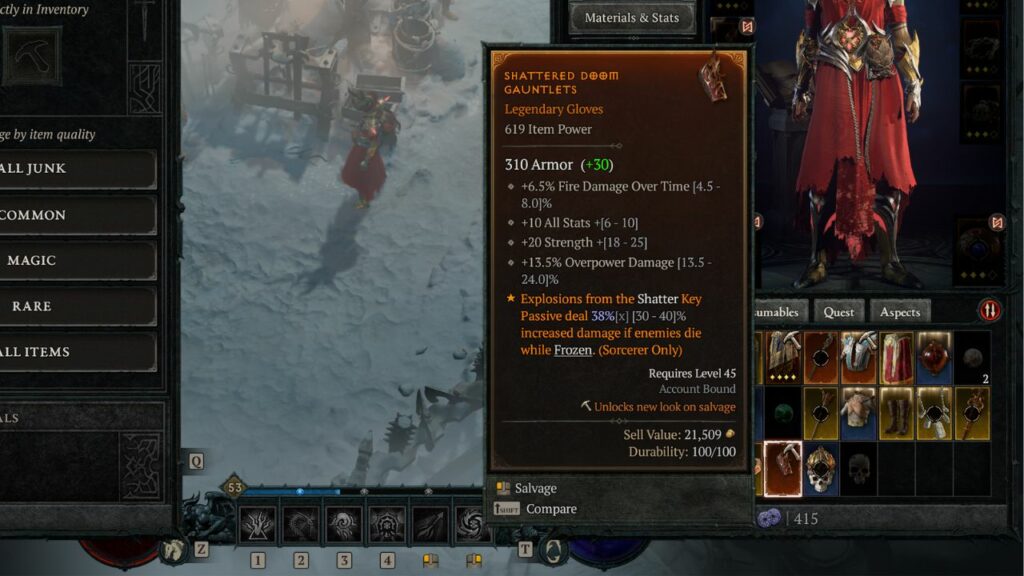 The way you acquire new gear to take the appearance of is a little different, however.
In Diablo 4, you can take add a new transmog to your collection of appearances only if you choose to salvage that item. This means if you get a new look and you sell it, you won't be able to alter the appearance of another item to match it.
You'll want to look for a little hammer symbol over your gear. If you're still unsure, there will be text on the item that tells you that you can salvage it to add it to your collection.
Once you've gone to the blacksmith and salvaged it, you'll need to head to the wardrobe. You can find it by looking at your map in most cities and searching for the little wardrobe icon.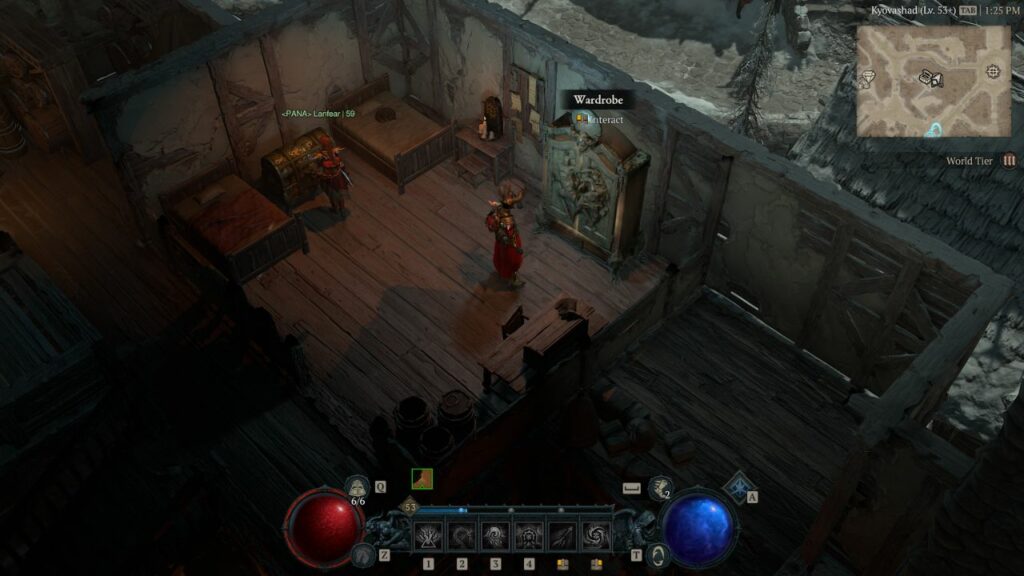 Once there, you can go through the different appearances you have for your various slots such as chest, legs, helmet, weapons, etc.
In addition to that, on the armor pieces you can also select a pigment that will change the color of your gear.
You can also get multiple slots via gold that will allow you to have full sets of gear you've already set up ready for whenever you want to swap between them.
There are plenty of types and looks to piece together to make you look like the demon slayer you truly are so get out there and hunt for some style!
READ MORE: Who is Lilith? Story, powers, voice actor