If you're like me, you were very confused when you arrived at your destination for the Secret of the Spring quest in Diablo 4.
Luckily, I'm going to save you the trouble of scratching your head for too long and fill you in on how the quest works.
---
---
The Secret of the Spring quest in Diablo 4 is a tricky one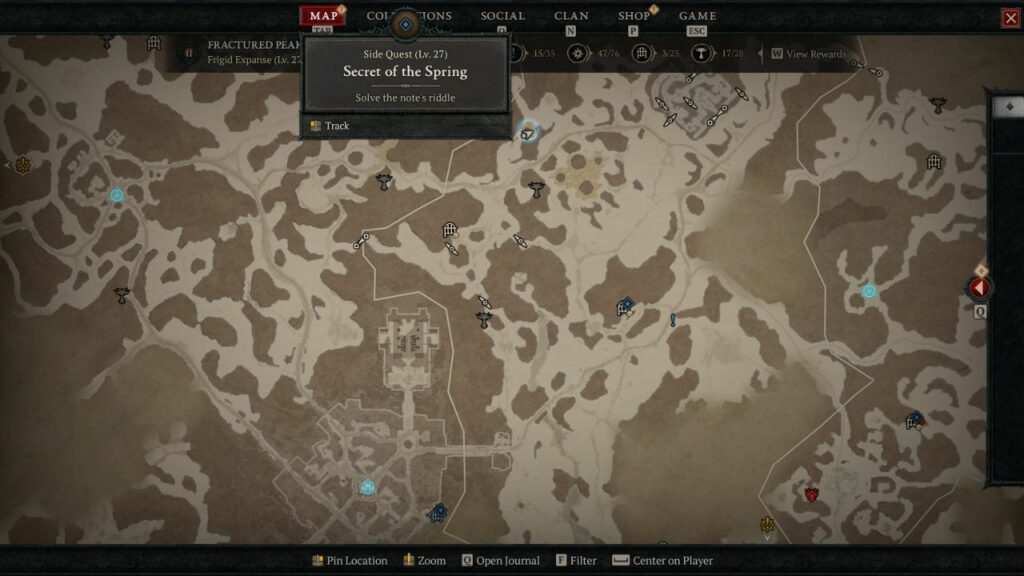 The quest itself will come from a note you find in the game. It's located near an Altar of Lilith, which is close to four grapple spots. If you find yourself in that area, just look for the blue exclamation point on your map. Once you have it, it will highlight a circle on your map to your north of Kyovashad.
Once you arrive, you'll be standing in front of a hot spring. That's it. That's all they give you, the rest is up to you.
What you'll want to do is stand directly next to the spring and use the wait emote on your emote wheel. You may need to go to customize and add it yourself.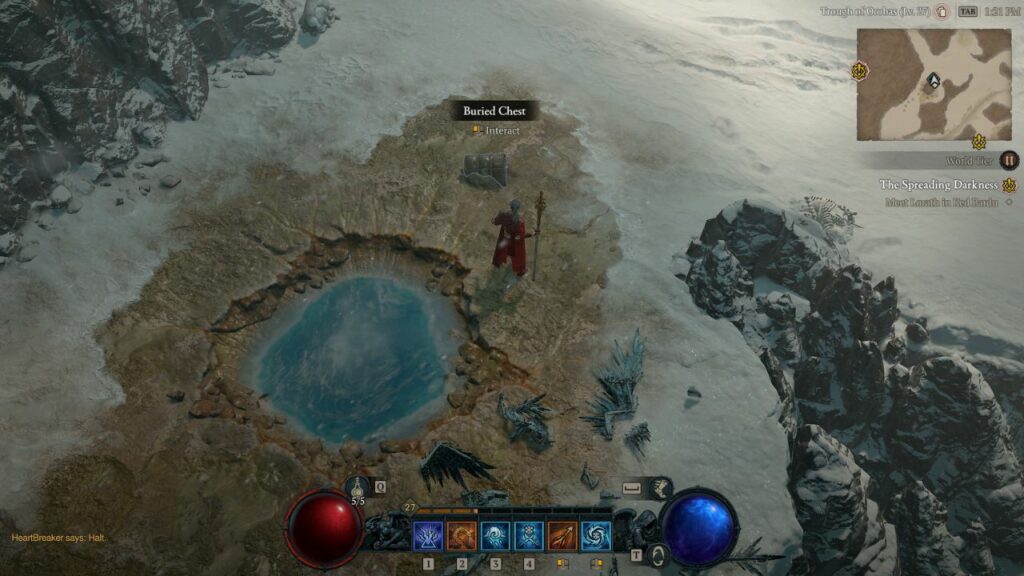 Once you do that, you'll see a buried chest appear to the north of the spring. Once you open it and take the loot, you'll get the achievement for completing the quest.
READ MORE: Who is Lilith? Story, powers, voice actor