Hi5 and Team MYS have officially qualified for the Pokémon UNITE Asia Champions League 2023 offline final.
Both teams breezed through five weeks of play in their regional leagues, neither dropping a single series. They topped phase one of their respective leagues with a perfect score of 4–0 at the end.
Hi5 were in a class of their own in the East Asia league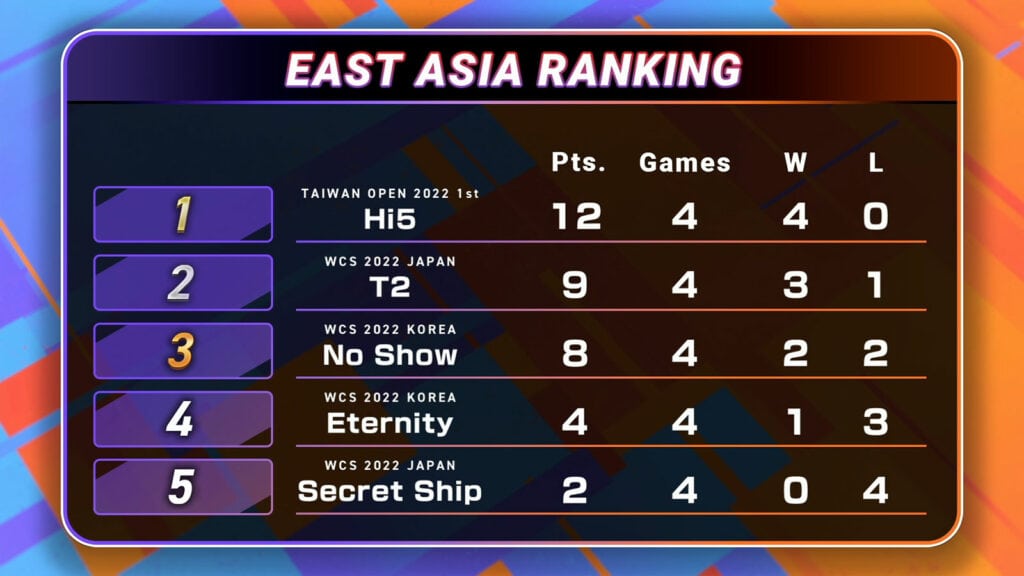 From start to finish, Hi5 were dominant in every approach. The draft, decision-making, and team execution were all on point, and none of the other teams could quite figure them out.
They played a wide variety of Pokémon including Absol and Garchomp, including those that rarely appeared in the meta. Their unpredictability during drafting meant there were very little teams could do during the drafting phase to deny them their favorite options.
For a lot of the East Asia teams, outplaying Hi5 was a rarity as well. They generally were the ones to decide the pace of the game and when battles would happen. Hi5 are masters of snowballing, especially with how fast this team likes to play.
---
---
---
MYS ended their run in the Southeast Asia league with a bang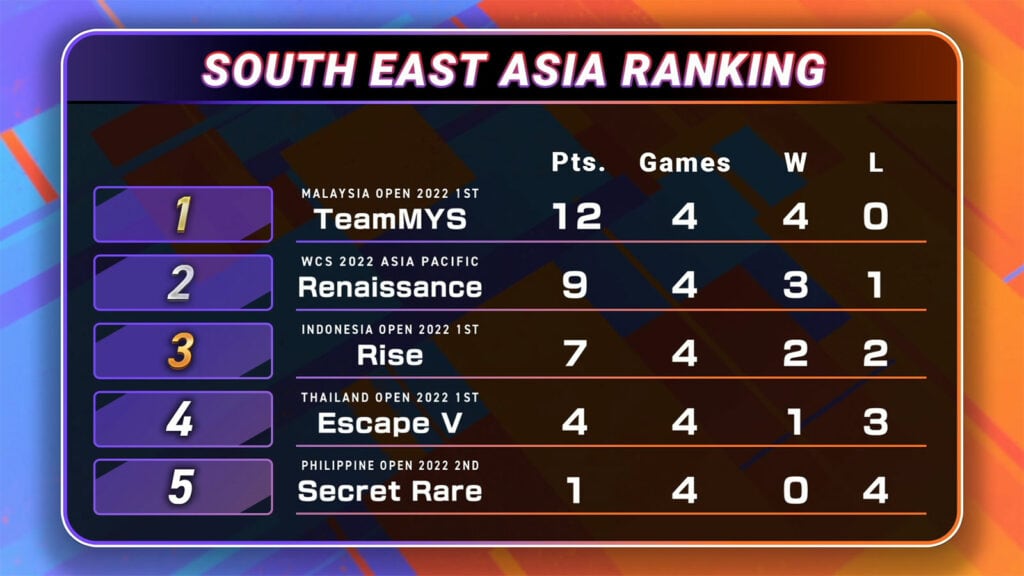 Though MYS' journey in the Southeast Asia division wasn't as cut and dry as their East Asia counterpart, they certainly have fans convinced after their spectacular final series against Renaissance.
Leading up to their final matchup, MYS wasn't on the cleanest of track records. They had run all three of their previous matches to the full three games, whereas Renaissance was sitting on clean 2–0 sweeps. With immediate qualification to the offline finals on the line, they brought their A-game to their most important series thus far.
Even under all the pressure, they successfully managed to debut Comfey and Zoroark. Renaissance put up a tough fight with their signature Pokémon, but MYS secured a clean 2–0 sweep and their ticket to the offline finals.
---
---
Phase two of the Pokémon UNITE Asia Champions League 2023 East Asia and Southeast Asia divisions begin on February 17 and 18 where the remaining teams will battle for the last slot to the offline final.
Watch the games live on ONE Esports' YouTube, Facebook, or Twitch stream.
READ MORE: Pokémon UNITE Asia Champions League 2023: Schedule, results, where to watch