Officially announced last weekend at the DC FanDome virtual fan event, Gotham Knights is an upcoming Batman game developed by the studio that brought us 2013's Batman: Arkham Origins, WB Games Montréal.
This time though, Gotham feels darker than ever before because Batman is, well, dead. It's up to the Dark Knight's most trusted protégés and allies — Robin, Batgirl, Nightwing, and Red Hood — to pick up the slack, especially with a sinister force on the rise across the city.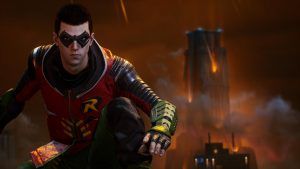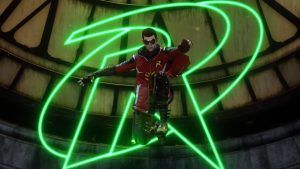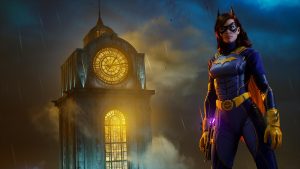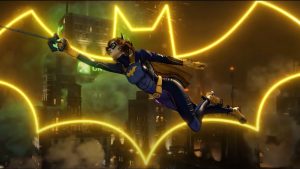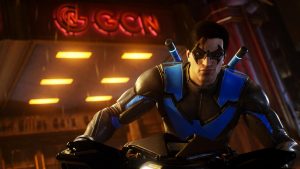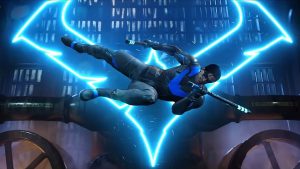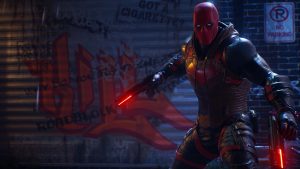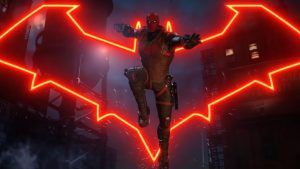 "We wanted to take away any certainty, any feeling of safety," said WB Games Montréal creative director Patrick Redding, explaining the decision to kill off Batman. "So we could take a Gotham City where Bruce Wayne has been operating for, like, 15 years — with all that history, his whole network of allies — and then take him out of the picture."
Gotham Knights plays as an action-packed open-world RPG where you patrol the streets and rooftops of Gotham City as a member of the Batman Family. The game features solo campaigns, as well as co-op modes that let you team up with your fellow justice-seeking buddies.
---
---
The game's official reveal completes the series of puzzles that WB Games Montréal kicked off last week, a few days before DC FanDome. It included a mysterious website and Twitter account called @r3dakt3d, which dropped daily clues for fans to piece together before final details about the game were released.
Since the announcement, the Twitter account has changed into the official Gotham Knights account.
Check out the tension-building trailer below, which also confirms rumors that the shadowy Court of Owls will be the game's main antagonist.
Better yet, here's a seven-minute gameplay walkthrough that shows off the game's open-world environments, stealth-reliant gameplay mechanics, combat animations, and even a boss battle against Mr. Freeze:
Gotham Knights is slated for a 2021 release. It will be available for the Playstation 4 and 5, Xbox One and Series X, and PC.
READ MORE: This new Batman game is being teased in the most Batman way ever