Even though its been a year since its release, the Animal Crossing: New Horizons fever continues. This time, fans are getting official Build-A-Bear stuffed toys!
The collaboration includes the game's hardworking personalities, yellow dog Isabelle, and the rich tanuki (Japanese raccoon dog) Tom Nook. Both wear their employee polo tops with leaf designs, and have paws that are branded with the BAB logo.
Fans can choose from different gift bundles with or without sounds. You can press your bear's paw to listen to the relaxing Animal Crossing: New Horizons opening theme, or hear them speak in Animalese, the game's unique language.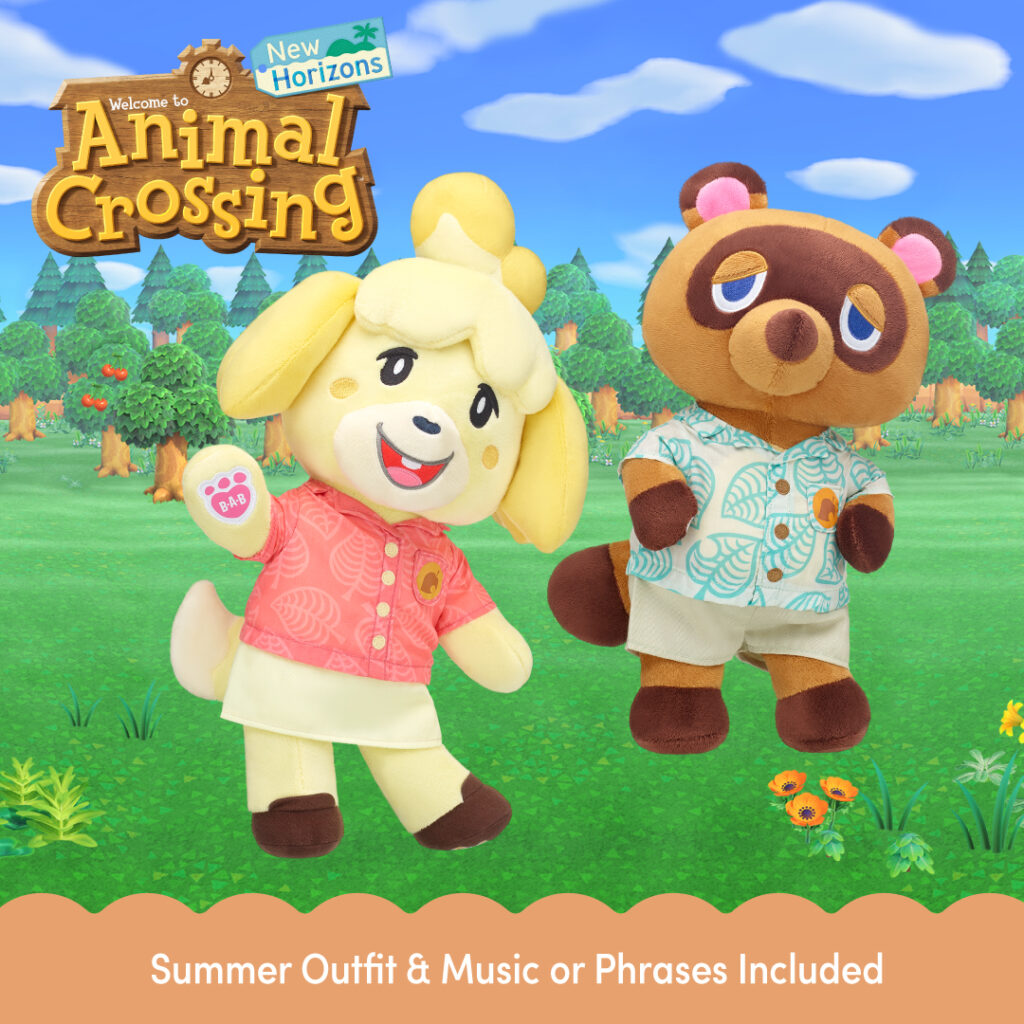 ---
---
Each Animal Crossing Build-A-Bear bundle is priced at US$51, or US$44 if you plan on getting just the stuffed toy alone without sounds.
All Animal Crossing bundles and stuffed toys sold out on its first day of release. However, Build-A-Bear promises Isabelle and Tom Nook will make a comeback soon. Fans and players can sign up here to get notified of restocks.
As its name suggests, Build-A-Bear is a toy company that specializes in custom-made plushies for kids. Their Bear Builder is popular because it gives children the freedom to build their own best friends by choosing their form, clothing, accessories, sounds, and even scents.
Build-A-Bear has collaborated with other video games like Pokémon, which you can check out here.
READ MORE: 5 of the best fan-made content in Animal Crossing: New Horizons